If you can only watch one Netflix trailer this week, make sure it's Knock Down The House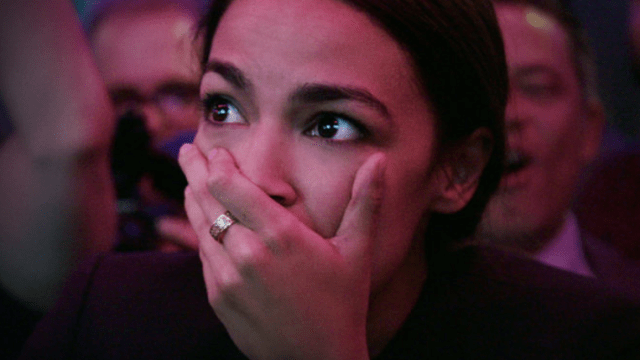 The day after Donald Trump was elected, Rachel Lears knew she had to do something. The filmmaker reached out to Brand New Congress and Justice Democrats in hopes of finding progressive women running for Congress in the 2018 midterm election that she could profile in her new documentary, Knock Down The House.
In early 2017, Lears found four women who were so upset by the 2016 presidential election that they felt compelled to leave their jobs and run for Congress. None of the four women were career politicians but all knew that the needs of their communities were being overlooked by the Trump administration. Those four women were Alexandria Ocasio-Cortez, a bartender from New York City; Cori Bush, a nurse from St. Louis; Paula Jean Swearengin, a mom from West Virginia; and Amy Vilela, a businesswoman from Las Vegas.
Swearengin is the daughter of coal miners. Vilela's daughter died because she didn't have health insurance. Bush lives six minutes from Ferguson, Missouri, where Michael Brown Jr. was fatally shot by police. All three women echo the sentiment that Ocasio-Cortez told a crowd at one rally: "I am running because everyday Americans deserve to be represented by everyday Americans." The documentary follows the four women during their respective primary campaigns.
Knock Down The House premiered in February at the 2019 Sundance Film Festival (where it won the U.S. Documentary Audience Award and the Festival Favorite Award), and Netflix immediately scooped up the distribution rights (of course). The doc will be available to stream on May 1st, 2019, and, obviously, we're counting down the days.