This girl runs the world in Netflix's latest original, "Girlboss"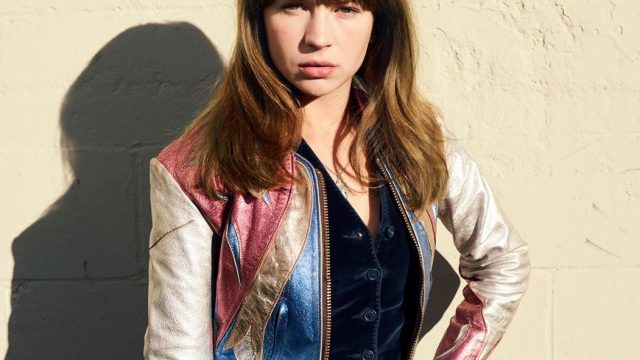 Ready for another brilliant, female-led comedy from Netflix? Well, you won't have to wait long. Netflix just announced their series Girlboss will be premiering this Spring.
We were already in just by the title honestly but, the team behind the project is pretty boss. Kay Cannon, who wrote Pitch Perfect, wrote and produced the show. Plus, Charlize Theron (Monster, Young Adult), Laverne McKinnon, Christian Ditter (How to Be Single) and the OG Girlboss herself, Sophia Amoruso, join as executive producers.
Based on the autobiography #Girlboss by Nasty Gal founder Sophia Amoruso, who began selling vintage clothes on Ebay ultimately leading to a multi-million dollar fashion empire. Girlboss stars Britt Robertson, whose character Sophia Variety describes as:
"A rebellious, broke anarchist whose passion for selling vintage clothes leads to the creation of a fashion empire."
Britt, who you might know from her most recent work on Casual or in Tomorrowland, has the perfect attitude in the promos for the show thus far. Just look at how fierce she is!
And here's a behind-the-scenes look at Britt on set when they were shooting the show.
Netflix just released a teaser for the show and boss is the perfect word to describe the character of Sophia as she struts in the teaser.
https://www.youtube.com/watch?v=jkJikElflkA?feature=oembed
In her book that inspired the show, Sophia wrote:
"I have three pieces of advice I want you to remember: Don't ever grow up. Don't become a bore. Don't let The Man get to you. OK? Cool. Then let's do this."
All 13-half hour episodes of Girlboss will hit Netflix April 21st. Let's do this!