Netflix is introducing "choose your own adventure" shows, and the future of television is *now*
Get ready for a whole new TV-watching experience because Netflix is getting into the choose your own adventure game. The streaming platform has just announced that it will launch an Interactive Storytelling venture through new original programming for kids, starting with a new Puss in Boots series, Puss in Book: Trapped in an Epic Tale. 
This new feature allows kids to do more than just watch a show — it allows them to be the director of their own tales. Puss in Boots has been one of our favorite characters since we were first introduced to him as kids, and we know that his reintroduction in the Shrek franchise and his own Puss in Boots films have made him one of the most fun characters to explore with.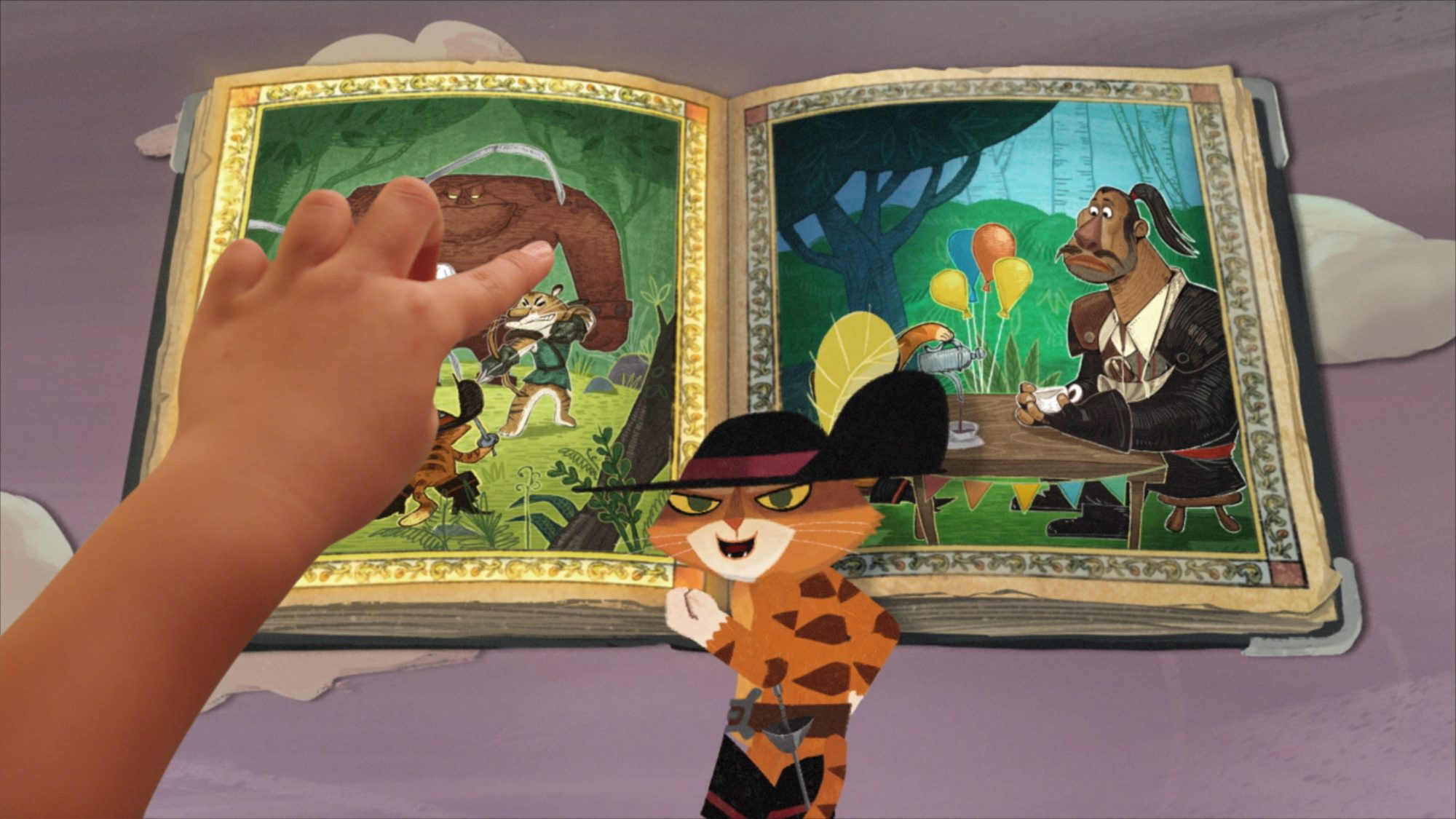 Just a few weeks after Puss in Book is released, Netflix will launch a second interactive storytelling series on July 14th, Buddy Thunderstruck: The Maybe Pile. Like other choose your own adventure games, Puss and Book and Buddy Thunderstruck can be seen over and over again with different endings depending on what viewing choices you make.
Need to see how it works? Check out this awesome technology, coming soon to a TV near you:
https://www.youtube.com/watch?v=tkKY_xP7dPU?feature=oembed
We love that this not only gets kids actively involved during their TV time, but also means endless opportunities for fun, creative thinking. While we're probably a *little* bit older than the target demographic, we can't wait to try Netflix's interactive storytelling shows.
Also, just throwing this out there, Netflix: we would totally not be opposed to a Stranger Things choose your own adventure.