Netflix is turning "#GIRLBOSS" into a new comedy series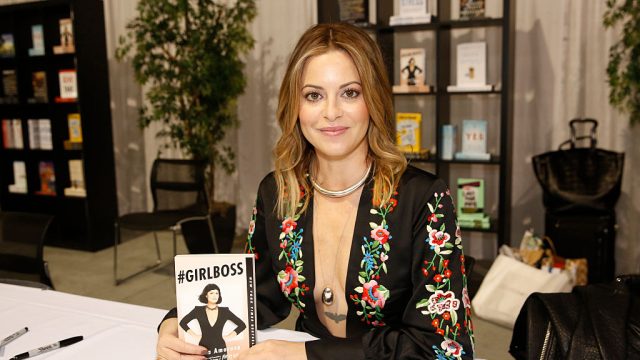 Sophia Amoruso's #GIRLBOSS is one of our holy grail reads whenever we're in need of some major career (or fashion) inspiration — and now, Netflix is turning the book into a brand new comedy series.
For those who are unfamiliar, #GIRLBOSS follows the story of Amoruso's rise from dumpster-diving eBay seller to queen of the Nasty Gal empire. Like the book, the series is guaranteed to be all kinds of inspiring — and it's safe to assume that the costume design is going to be top notch. According to Variety, the memoir-turned-TV-show is going to be produced by Amoruso, Charlize Theron, Beth Kono, Laverne McKinnon, and Pitch Perfect's Kay Cannon, who will also serve as showrunner. We can't wait to see it when it comes out.
That being said, since the book's release, Nasty Gal has seen its fair share of problems. Most recently, according to Jezebel, the company laid off 19 employees this week alone. We're hoping that this Netflix show helps gets the brand back on its feet, and is successful enough to get those employees back.
There hasn't been a ton of information released about the series yet, but we'll be on the lookout for more news — both about the show, and about the future of the brand — as it comes.