Netflix is bringing Stars Hollow to life with a very special "Gilmore Girls" festival
If you're in the process of packing your bags right now, keep packing. You've got to hop on a flight ASAP and make your way to sunny California immediately. Next weekend, Netflix is throwing their own Gilmore Girls festival and turning UCLA's campus into Stars Hollow for two days, and two days only. There will be Luke's coffee, twinkling lights, and most importantly, A GAZEBO.
~The Festival of Four Seasons~ will take place at UCLA's Dickson Court, and Netflix is sparing no expense when it comes to making Stars Hollow an IRL thing for us. Netflix also promises us there will be a GIANT BANNER, which is a must. And that Luke's Coffee? It'll be  FREE. FREE LUKE'S COFFEE!
What have we done to deserve this Gilmore Girls treat from Netflix?! Here's exactly what's happening: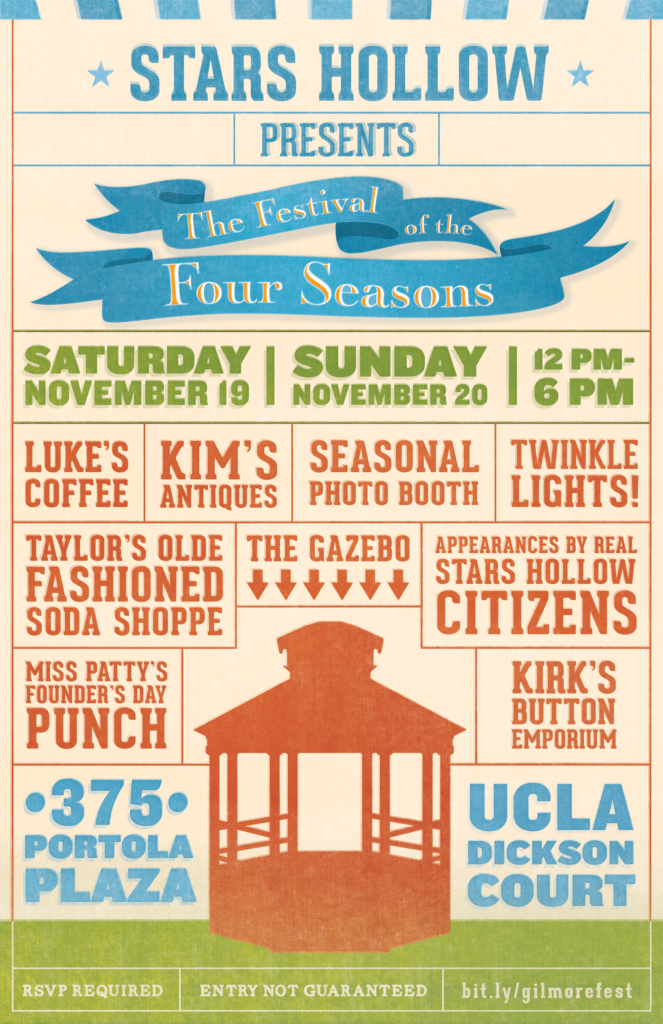 Now here's the fine print: It's happening at UCLA, and only UCLA. Also, you have to RSVP for the event, and you can do so right here. Once inside Stars Hollow, you will only have 45 minutes to poke around, so don't expect this to be a full day thing, because we've got to make sure EVERYONE gets to experience this, you know? It's also first come, first serve, so know you might be waiting a while and you might not get in, but Netflix will surely try their hardest to make sure all Stars Hollow enthusiasts get to check it out.
…it also sounds like some real-life Stars Hollow residents will show up, so show up and show up EARLY.
You can read all about the event over on Stars Hollow's website (didn't know Stars Hollow had a website, huh?). See you guys at the Gazebo!!