Netflix just released the first ~official~ picture of Jess from "Gilmore Girls: A Year in the Life" and we are screaming
While there's nothing wrong with being Team Dean or Team Logan — since they are fine, nice boys who were good to Rory when she needed them (and also sometimes, not good to Rory) — we all know the Gilmore Girls truth:
Team Jess, and Team Jess forever.
Milo Ventimiglia is set to reprise his role as the tortured soul/bad boy Jess for Gilmore Girls: A Year in the Life, and while any one of these Teams could be endgame for Rory (or, you know, she could choose to be her own strong, independent woman) we secretly REALLY HOPE that it's Jess. Because, Jess was the best, and nothing you say will ever change our mind about that.
Over the the last year we've seen lots of behind-the-scenes pictures of Jess hanging around Stars Hollow, but now Netflix has finally released the first *official* image.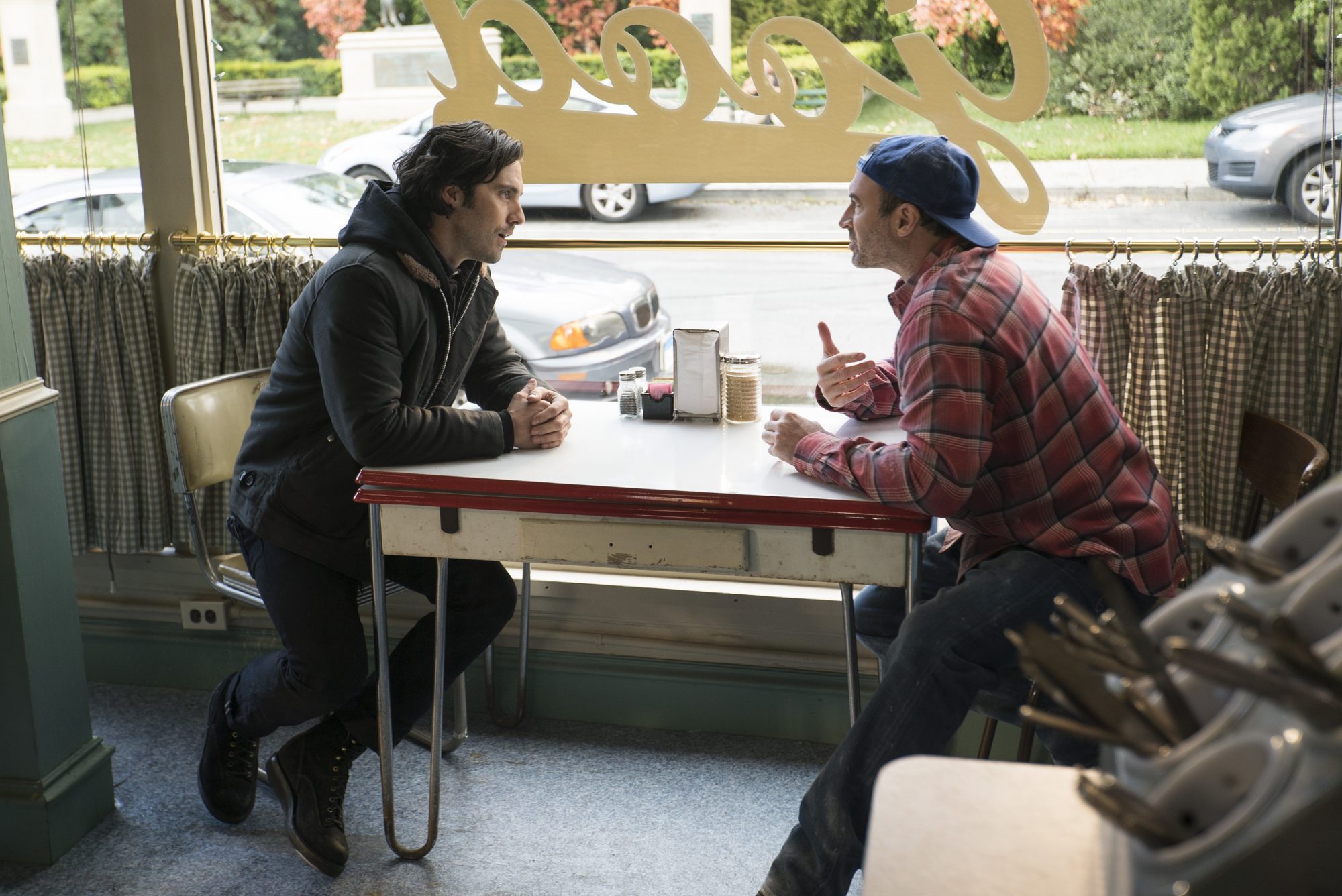 Are you crying? We might be crying. This is the most beautiful thing we'll see on the internet today.
According to the Netflix press site, this image comes from the episode FALL, and that means Jess is hanging around Stars Hollow in the Fall, aka the last episode of the revival, aka does that mean he and Rory are still on speaking terms by the end?? The picture here seems to show a heated conversation between him and Luke, and it looks as if Jess is accusing/blaming something on Luke. Glad to see the relationship has not changed between these two one bit!
Also, shoutout to Jess' updated bad boy wardrobe, which now has hipster undertones. All black, with all black boots, and a jacket and a hoodie and long, wavy hair? Big fan. BIG BIG FAN.
Only 38 days to go before we see Jess back in Stars Hollow for real.