A Netflix executive said the network doesn't believe the four women who have accused Danny Masterson of rape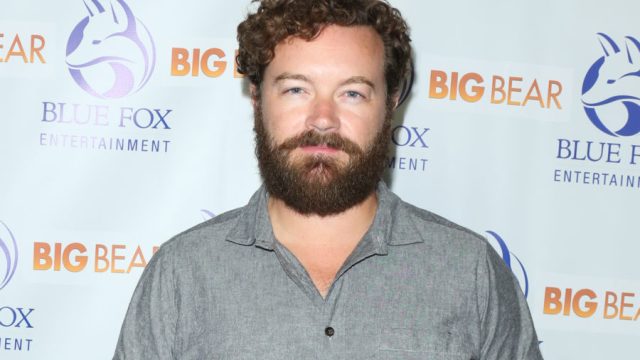 According to information originally released by The Huffington Post, a Netflix executive doesn't believe the four women who have come forward with rape accusations against actor Danny Masterson — who currently stars in the Netflix show The Ranch. The executive's name is Andy Yeatman, and he is the director of global kids' content for the network.
The information was revealed when one of Masterson's accusers — who is known only from court documents as "Victim B" — happened to see Yeatman at a children's soccer game. She approached Yeatman and asked him why the network has not taken any formal action against the actor. Yeatman — who did not know that the woman was one of Masterson's accusers — allegedly said that while the network takes sexual assault seriously, they do not believe the women in this particular case.
Netflix has since confirmed that Yeatman did, in fact, make these comments, but noted they were "careless" and "uninformed." Netflix's full statement read,
"While he was coaching a youth soccer match today, Mr. Yeatman ― a Netflix kids' programming executive ― was approached by a stranger who did not identify herself or explain her connection to Danny Masterson. Mr. Yeatman's comments were careless, uninformed and do not represent the views of the company. Further, he would have no insights into decision making on The Ranch. We are aware of the allegations against Danny Masterson and we are following the current investigation, and will respond if developments occur.
Netflix sprang into action when House of Cards actor Kevin Spacey was accused of sexual misconduct, which has led many to question why the company has done nothing in regards to Masterson's case. The LAPD has been investigating the actor for rape for almost a year, and there is currently a petition with over 37,000 signatures calling to cancel his show.
When all is said and done, the above exchange is perhaps most disturbing because it reveals that many people still refuse to believe victims of sexual assault when they come forward — even though the percentage of false rape claims is notoriously low. Most women have much more to lose than gain when they come forward with stories of sexual misconduct (not to mention, are often subjected to public shame and scrutiny), and we must always take their accounts seriously.
This soccer-field encounter is a disheartening reminder that there is still much work to be done when it comes to victim-shaming. We continue to stand with the brave women and men who have come forward with their stories, and we will be monitoring this situation as it unfolds.