Netflix has some very exciting news for everyone
Netflix has continued to bestow the most beautiful gifts upon us. Though they're known for competing with traditional cable TV, the streaming service has decided to try something a bit different (to make customers' lives easier, of course).
What we're saying is that Netflix may be coming to a TV screen near you very soon!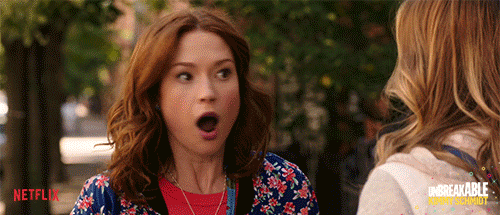 "Comcast and Netflix have reached an agreement to incorporate Netflix into [Comcast's X1 platform], providing seamless access to the great content offered by both companies," both companies said in a joint statement, according to Recode. "We have much work to do before the service will be available to consumers later this year. We'll provide more details at that time."
Comcast's X1 is an interactive, cloud-based TV experience that allows customers to search for programs across hundreds of live channels, their DVR, and even on XFINITY On DemandTM. By the end of this year, Netflix is expecting to become a part of this technology, being added as an app users can use to binge whatever their hearts desire (without having to use an HDMI cable to connect their computers to their TVs!).
Although customers will still have to pay for a Netflix subscription, this Comcast deal will definitely make searching for content easier than ever. At the click of a button, and from the comfort of your couch, you'll be able to switch to Netflix and browse whatever is streaming there (if you have Comcast, that is).
Hopefully, this Netflix/Comcast deal is the start of many more streaming innovations to come.