For the first time *ever*, a "Star Wars" movie will be available to stream on Netflix next month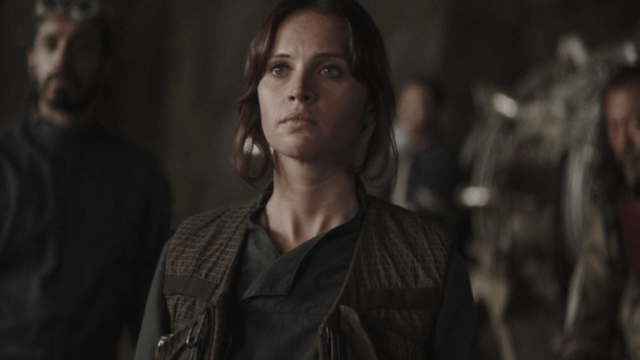 Go ahead and clear your plans for this summer, all of them, because you're no longer headed to the beach/lake/Disney World. For the first time ever, Netflix is making a Star Wars title available to stream. This is big. This is major. This is a game changer. Do you hear that sound? It's like a thousand tiny voices crying out with sheer joy.
As HelloGiggles can exclusively reveal, Rogue One: A Star Wars Story will be available on Netflix here in the U.S. of A. starting in July — date still TBD.
Rogue One coming to the streaming platform is just the first step — and the first tile! — in a beautiful partnership between Netflix and Disney (and Lucasfilm). The streaming juggernaut has a first window rights deal with Disney, which basically means that Disney titles get to stream on their platform before anywhere else. That's why we've seen more and more titles like Moana, Doctor Strange, and Jungle Book pop up in our Netflix recommendations, and hey, we're not complaining.
If you're wondering why The Force Awakens isn't available to stream yet, it's because this new deal between Netflix and Disney only started in 2016; The Force Awakens came out in 2015. (However, The Last Jedi totally applies to this partnership.)
Netflix sent HelloGiggles a box of "clues" hinting at 10 of the titles hitting the site next month. Rogue One is just one of them, and the other nine revealed to us are just as amazing, too:
Titanic 
Best In Show
Free Willy
The Mighty Ducks
E.T.
Lion 
iZombie Season 3
Netflix Original Ozark 
Netflix Original Castlevania
The full list of titles for July will drop *tomorrow* and judging from these first 10, there's going to be a lot of streaming in our future.