Netflix is here to help you ~trick~ the little ones into going to bed early on New Year's Eve
It's that time of year again: Time to figure out if you want to be strong and make it to midnight on New Year's Eve or…call it a night way early (and there is seriously no shame in the latter). Even more pressing, while you might be game to go till the clock strikes 12, what about any little ones in your life? Are THEY going to make it to the first minute of the New Year?
…do you want them to make it to the first minute of the New Year?
If these are questions plaguing you right now, don't worry, Netflix has your back (as usual). The streaming service is well aware that you, and your little ones, might not be awake enough to see midnight, and they're here to help. As they've done before in the past — and as we hope they continue to do forever — ahead of NYE they're rolling are 15 different countdowns you can play at midnight. Or 9 p.m. Totally your choice.
https://www.youtube.com/watch?v=Cq-OnVBw_k0?feature=oembed
You can watch one, or all 10 of the different countdowns, each one themed around a Netflix show from Puffin Rock to Skylanders Academy, DreamWorks All Hail King Julien to DreamWorks Trollhunters, along with Fuller House. Listen, when Stephanie Tanner tells you to go to bed, you go to bed.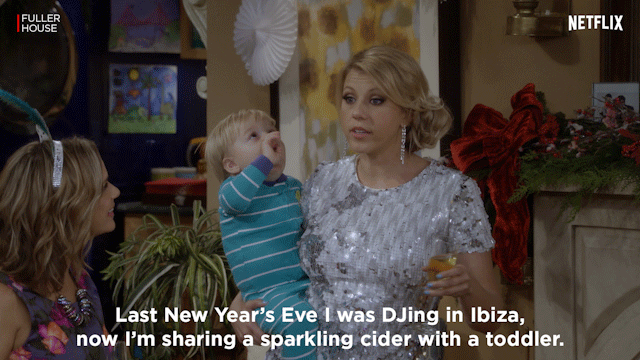 It's super easy to find these themed countdowns, simply search "countdowns" on Netflix (and hey look, we even did it for you right here!!). This way, you can get the party stated — and also, end it — whatever time you what. This is for sure going to be a memorable, and restfully, New Year's celebration.