Netflix just canceled ANOTHER female-led show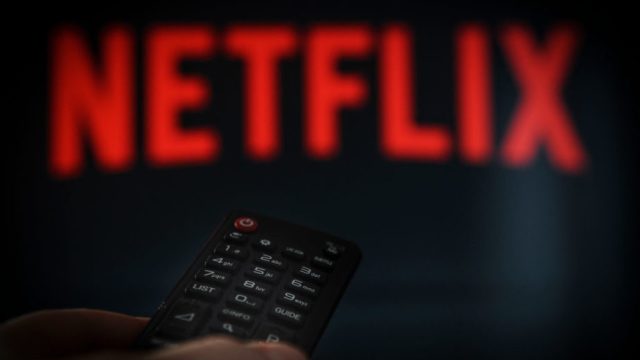 It's no secret that we love Netflix. Actually, OBSESSED would be a more accurate term. We also love female-centric shows, so we are sad to see this one go. Yep, Netflix just canceled Lady Dynamite, and we're going to binge-watch the first (and only) two seasons to mourn this ~big~ TV loss.
Not only do we love Maria Bamford onthe show, but also love her IRL. If you haven't seen her stand-up, you must. Plus, the subject matter of Lady Dynamite is so important. If you've never seen it, Bamford's character, also named Maria, has bipolar disorder and tries to balance it with her comedy career. Offscreen, Bamford has bipolar disorder, too, which she talks about in her stand-up. Lady Dynamite is a comedy, but one that portrays mental illness so well — in a relatable and responsible manner. And we're so bummed that Netflix canceled it.
Before Lady Dynamite, Maria Bamford appeared on many TV shows, like Arrested Development and Louie. We were SO excited when she got her own Netflix show. Lady Dynamite's creators were Pam Brady and Mitch Hurwitz from Arrested Development, so it's no surprise that Bamford's show was so funny, given their success and Bamford's comedic talent. And a ton of great guest stars appeared in Lady Dynamite too, like Ana Gasteyer, Judd Apatow, Jenny Slate, and Andy Samberg.
We're going to miss seeing Maria Bamford in Lady Dynamite.
She was always getting into so many funny situations.
And we could relate to her character so well. Why, Netflix?!
We may never know why Lady Dynamite was canceled after two seasons. But many Netflix original scripted shows are being canceled lately. Some others include Love, Girlboss, Marco Polo, and Bloodline.
This calls for a Lady Dynamite marathon. Who's in?