Netflix released the first "Black Mirror" trailer and we're already losing sleep
Black Mirror is definitely one of the most interesting and seemingly under-appreciated Netflix shows. If you've seen Black Mirror, you definitely love it, because it's amazing and fills that Twilight Zone void that's been empty for decades. If you don't love it, it's because you've never seen it — we're not sure if it's really as under-appreciated as we think, or if we just feel like everyone on the planet should have seen this show, but either way, we're pretty excited about it coming back. Although we were gifted with a holiday episode starring Jon Hamm last year, it feels like forever since we've properly gotten a new season.
Today, though, Netflix released a trailer for Black Mirror Sseason 3, and it looks every bit as weird and wonderful as what came before.
https://www.youtube.com/watch?v=I-vAp9n8rQc?feature=oembed
According to the trailer, we're going to be getting SIX — count 'em, SIX — new episodes, and as Black Mirror is an anthology, this means we're also getting six new worlds. Nothing keeps us up late at night pondering the nature of our existence and the dangers technology poses to the future like Black Mirror, so we're already planning ahead to compensate for the inevitable insomnia.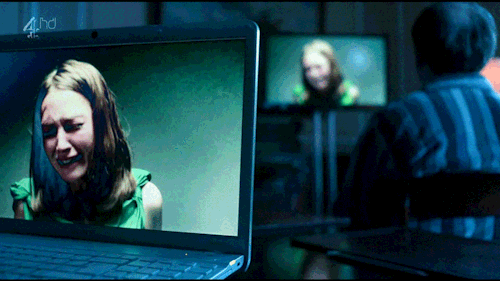 From the trailer we can glean that we're getting something to do with social media, something to do with VR gaming, something to do with soldiers… but that still leaves three the trailer doesn't give us a solid idea of, and we're dying from anticipation.
Black Mirror returns to Netflix on October 21st, just in time for a pre-Halloween viewing party.