According to Netflix, an alarming number of mothers are watching TV in the bathroom
While we *love* an all-out, no movement Netflix binge session, we often find that Netflix is also a best friend for our multi-tasking efforts. Seriously though, why simply work on a paper when we can work on a paper with our BFFs at Central Perk while "studying to" Friends. We may think we're expert multitaskers but come on, we all know our parents — specifically moms — are straight-up multitasking LEGENDS.
A new study from Netflix has found that moms also LOVE Netflix, but often have to do it while multitasking — specifically while in the BATHROOM.
That's right, due to the 24/7 job that is parenting, our moms generally watch Netflix when doing other things, like laundry, work, or you know, going number two.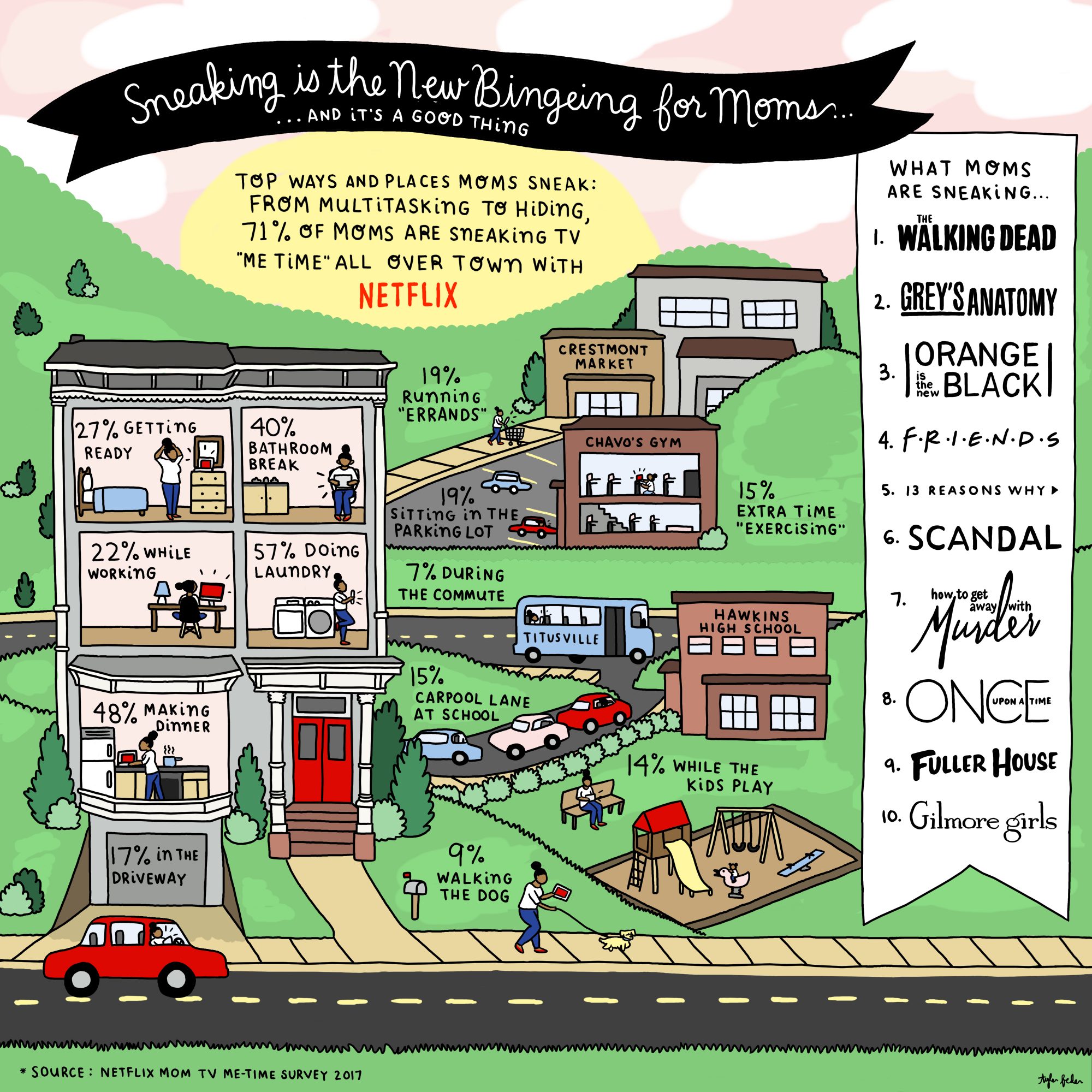 As the above infographic beautifully illustrates, a LOT of moms will sneak in a quick episode while doing household chores —specifically 57% of moms say they watch Netflix while doing laundry, 48% say they watch while making dinner, and a whooping 40% percent they'll watch Netflix in the bathroom.
But the illustration shows so much more. The study shows at 17% of moms watch Netflix in the driveway, 19% say they've gotten through a quick binge sesh while "running errands" or straight-up sitting in the parking lot (probably waiting for us kids), and 15% say they've watched Netflix while exercising.
If we didn't know better, we'd think our moms were looking for a little alone time.
Long story short, next time you want to bother your mom when she's in the bathroom, STOP, because she just wants to catch up on the latest season of Orange is the New Black. Can she live?