Netflix's newest binge-worthy comedy has an A+ list of funny stars
Despite the fact that it's only just been ordered to series, this new Netflix comedy, Friends From College is already totally binge-worthy. Featuring Keegan-Michael Key (of Key and Peele, Keanu, and like a thousand other hilarious things) and Cobie Smulders (of How I Met Your Mother and The Avengers and also a ton of awesome other projects), this new half-hour comedy looks like its going to have us seriously LOLing.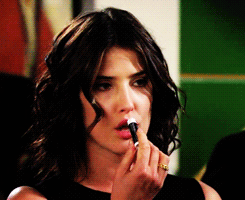 According to Variety, the show will follow a group of friends who graduated from Harvard together and are now in their forties dealing with the varying degrees of success they've each found.
Key and Smulders have actually worked together before, when Key guest starred on an episode of How I Met Your Mother. Despite the fact that they were playing opposite each other as parts of rival duos at the time, we are already loving this spot-on timing and chemistry we'll get to see so much more of very soon.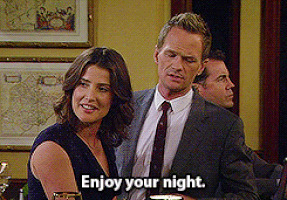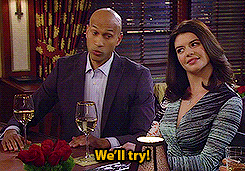 The comedy will be written by the husband-and-wife writing team, Nicholas Stoller and Francesca Delbanco. Stoller created The Carmichael Show and wrote Yes Man among many other things, so he's already got some serious comedy street cred under his belt.
And these outstanding leads will be joined by some excellent talent, including Fred Savage and Fresh Off The Boat's Jae Suh Park.
Friends From College is set to start production in New York this fall, so it'll only be a matter of time before we get to see this comedy magic come to life.