Netflix has revealed its #1 binged show, and you probably won't be surprised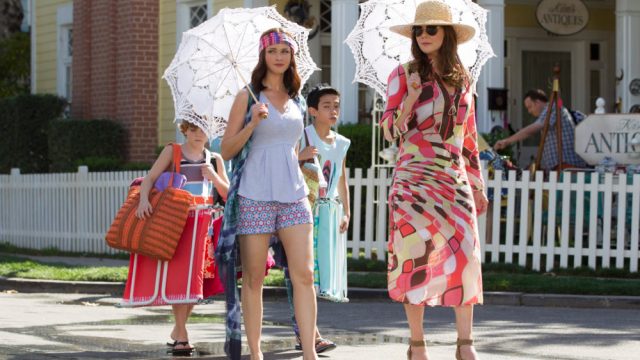 Netflix is really trying to make "binge racer" happen. But even if the phrase doesn't catch on (Gretchen Wieners can relate), the phenomenon of viewers speeding through full series the day they're released is definitely here to stay. Especially when those series revive the greatest mother-daughter-besties duo of all time. The normally tight-lipped streaming platform gave us a rare peek into its viewership numbers Tuesday, and we can't say we're shocked that the top binge-raced show is — duh — Gilmore Girls: A Year in the Life.
We don't know exactly how many viewers returned to Stars Hollow within 24 hours of the reboot's release, but Netflix says out of the 8.4 million members who have raced through an entire season of an original series on its first day, most of those were tuning in for Rory and Lorelai. It's understandable: Gilmore Girls superfans are a dedicated bunch — if they could get the Gilmores back on the small screen after more than nine years, their binge-racing dominance makes total sense.
The real question is whether these numbers will have any kind of impact on a potential second season of the rebooted series. Most signs have been pointing to no on that front since the reboot left us hanging last November, especially after Gilmore creators Amy Sherman-Palladino and Dan Palladino announced a deal with Netflix competitor Amazon. But then it came out that there might be some wiggle room contractually if a second season were to happen. We'll keep our fingers crossed and our coffee ready.
But that's not all we learned about our binging habits from the new Netflix data! We found out, for instance, that 2016 had *20 times* the number of same-day season finishers as 2013; that Fuller House, Marvel's The Defenders, and The Seven Deadly Sins also earned top binge-racing marks; and that Canadians are even bigger bingers than we are (though viewers in Denmark, Norway, and Finland aren't messing around either). According to Brian Wright, Netflix's VP of Original Series, people are all about the binge, partly because it makes them feel accomplished, in a weird way:
"There's a unique satisfaction that comes from being the first to finish a story — whether it's the final page of a book or the last, climactic moments of your favorite TV show. Netflix allows you to watch in a way you never could before, and there's nothing better than seeing a show engage our members and ignite a passion for viewing.
Really, though, who wouldn't be passionate about viewing more of that witty signature Gilmore banter? Netflix, where you lead, we will follow.