Netflix's first full Baby-Sitters Club trailer is here, and we're in our '90s feelings
Update, June 22nd, 2020, 11:54 a.m. ET: Pull that clear, plastic landline phone out of your attic storage because The Baby-Sitters Club is officially back. Netflix dropped the first full trailer after its initial teeny-tiny teaser, and we are feeling so nostalgic.
Each of the sitters gets their chance to shine in the new trailer.  We get to see Claudia's incredible art and candy-hiding. Shy Mary-Anne meets Logan, "boy-crazy" Stacey shows off her math skills, and new-girl Dawn isn't backing down from a dirty diaper challenge. Kristy in her full entrepreneur spirit answers the phone with, "Good afternoon, Baby-Sitters Club. This is Kristy Thomas, president and founder, speaking."
As for that phone? That piece of nostalgia gets a call-out, too.
"The Etsy shop I bought it from says it's fully operational," Claudia says about the landline. "Yeah, but it's 25 years old," Kristy responds, but Claudia speaks truths with, "It's iconic."
Watch the full trailer below:
The Netflix Baby-Sitters Club series premieres so soon, on July 3rd.
Update, May 8th, 2020, 12:09 p.m. ET: "Good afternoon, Baby-Sitters Club." Yes, those four words mean that Netflix just dropped the first Baby-Sitters Club show trailer, and we are having capital-F Feelings. It's very short, but it's enough to charm our childhood hearts.
In the teaser trailer, we follow the cord of the club's transparent landline phone to see all of the OG sitters—Kristy, Mary-Anne, Claudia, Dawn, and Stacey—sitting in Claudia's bedroom. Kristy answers the phone call, and the trailer ends.
We cannot wait for more! According to Entertainment Weekly, Netflix's Baby-Sitters Club series will premiere on July 3rd, just in time for National Baby-Sitters Day. More importantly, it's just in time for some holiday time off, which gives us ample opportunity to marathon the whole show.
Original post, March 13th, 2020: What the world needs now is escapism, sweet escapism. This is something we can always count on Netflix to deliver to us, personally, on a mattress-padded platter. But we're really excited to slip blissfully back into the nostalgic world of The Baby-Sitters Club. Here's some much-needed good news: Netflix just offered us a teaser of the upcoming reboot, which it first announced all the way back in February 2019.
Yesterday, March 12th, Netflix released the first photos of what the most ambitious pre-teens of the late '80s-early '90s would look like circa 2020, a time when we arguably need ambitious pre-teens more than ever. Turns out, they look pretty much the same. As usual, we are living for Claudia's artsy outfits.
As a reminder, The Baby-Sitters Club comprises five core members: HBIC Kristy, bookish Mary-Anne, artsy Claudia, fashion-plate Stacey, and New Agey Dawn, to get really reductive about it. You might remember the young entrepreneurs best for their legendary fits, rendered in gentle pastels on each of Ann M. Martin's several thousand (JK, it was 131) series installments, or in the 1995 movie. The girls mostly wore mom jeans, visible socks, fun prints, cheeky little pigtails, and oversized sweatshirts back in the '80s and '90s. So they're basically wearing the same things now, because everything old is new again and time is an illusion.
Ready? Here's your first peek at The Baby-Sitters Club, revamped for this strange new century:
Sophie Grace as Kristy Thomas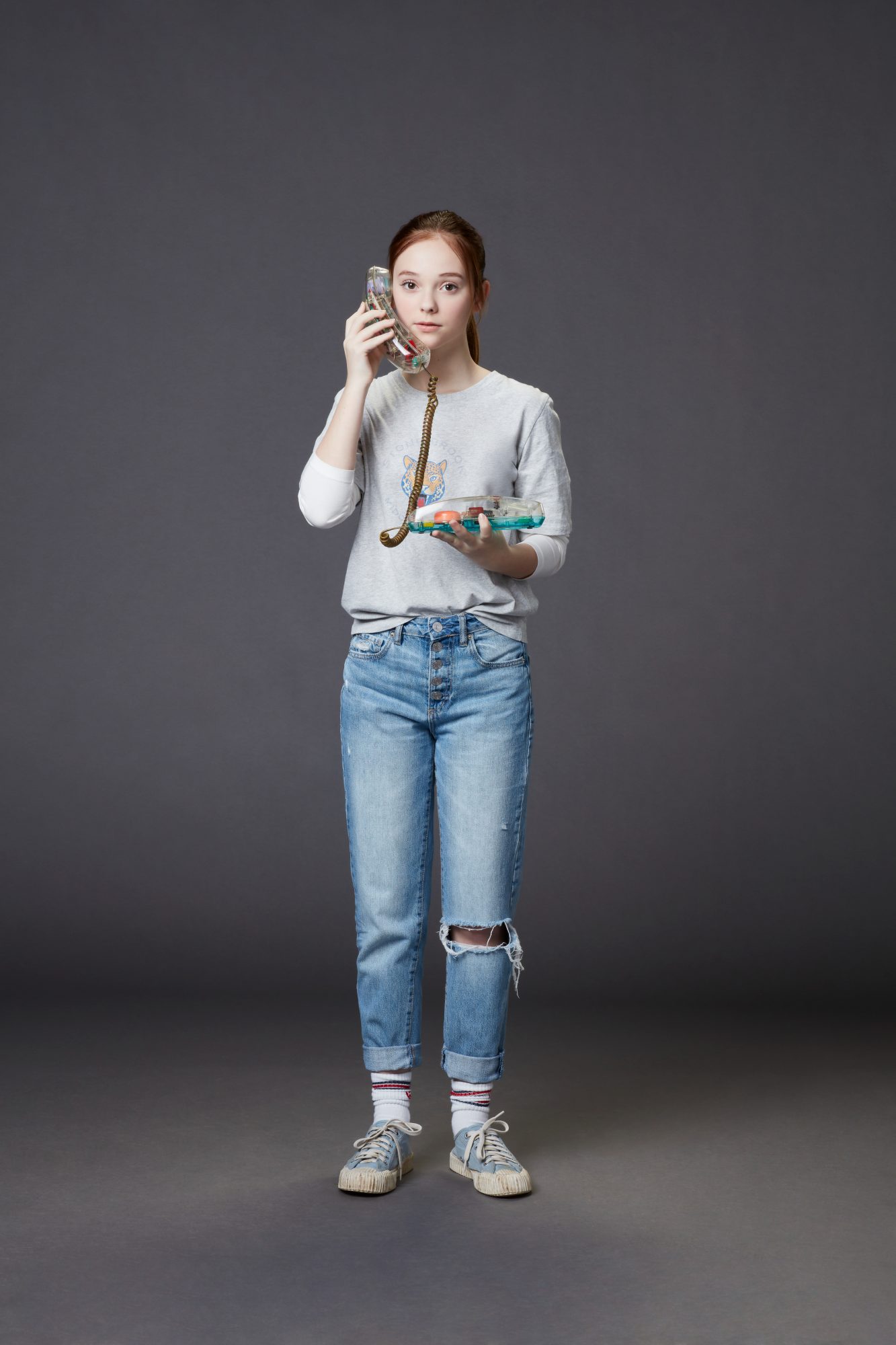 Malia Baker as Mary-Anne Spier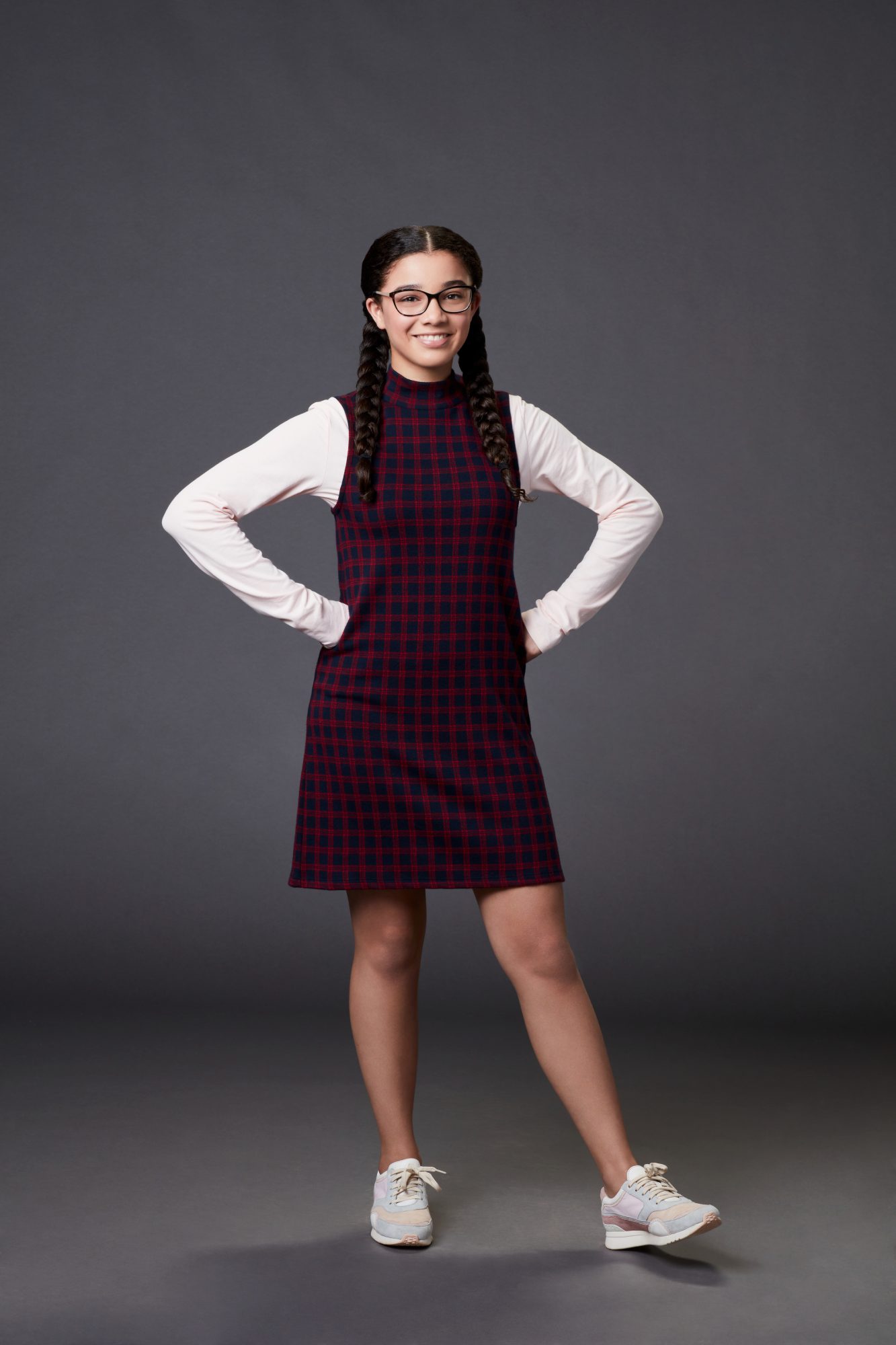 Momona Tamada as Claudia Kishi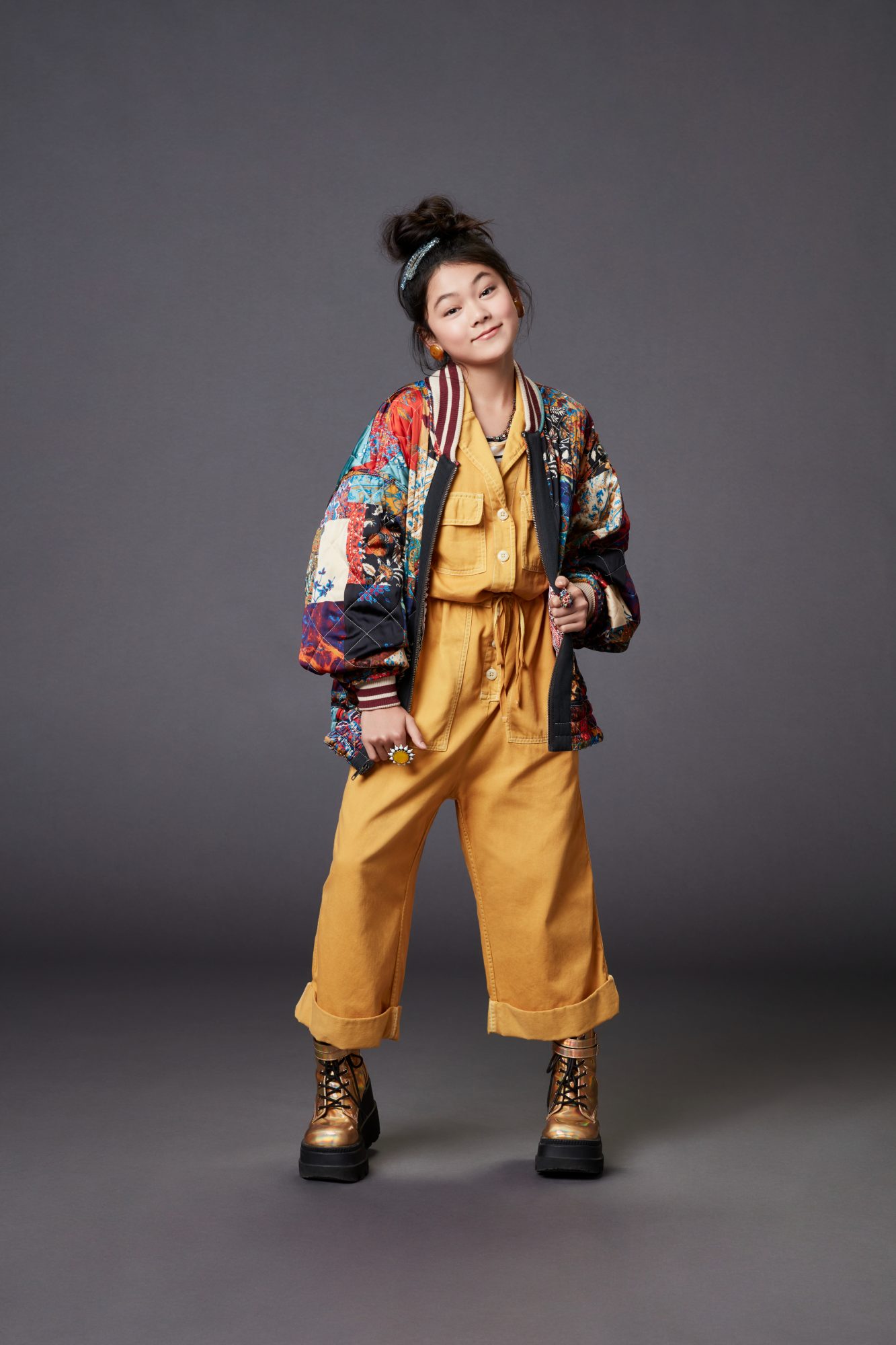 Shay Rudolph as Stacey McGill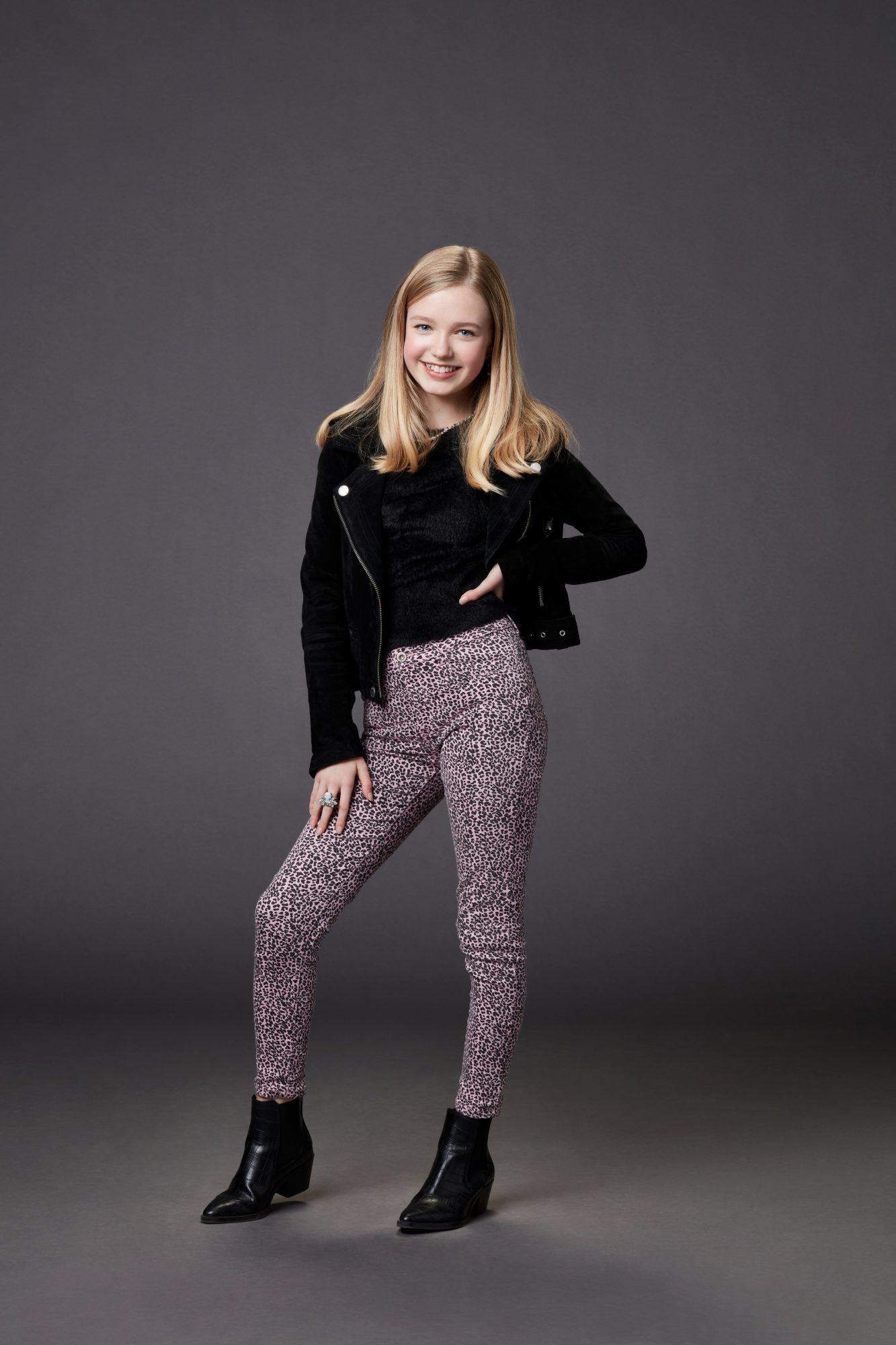 Xochitl Gomez as Dawn Shaefer
Pretty true to the original vibe, right? Even the full cast photo looks like an exact replica of the series' book covers. But there's one very important difference between the original books and the new series: more diversity!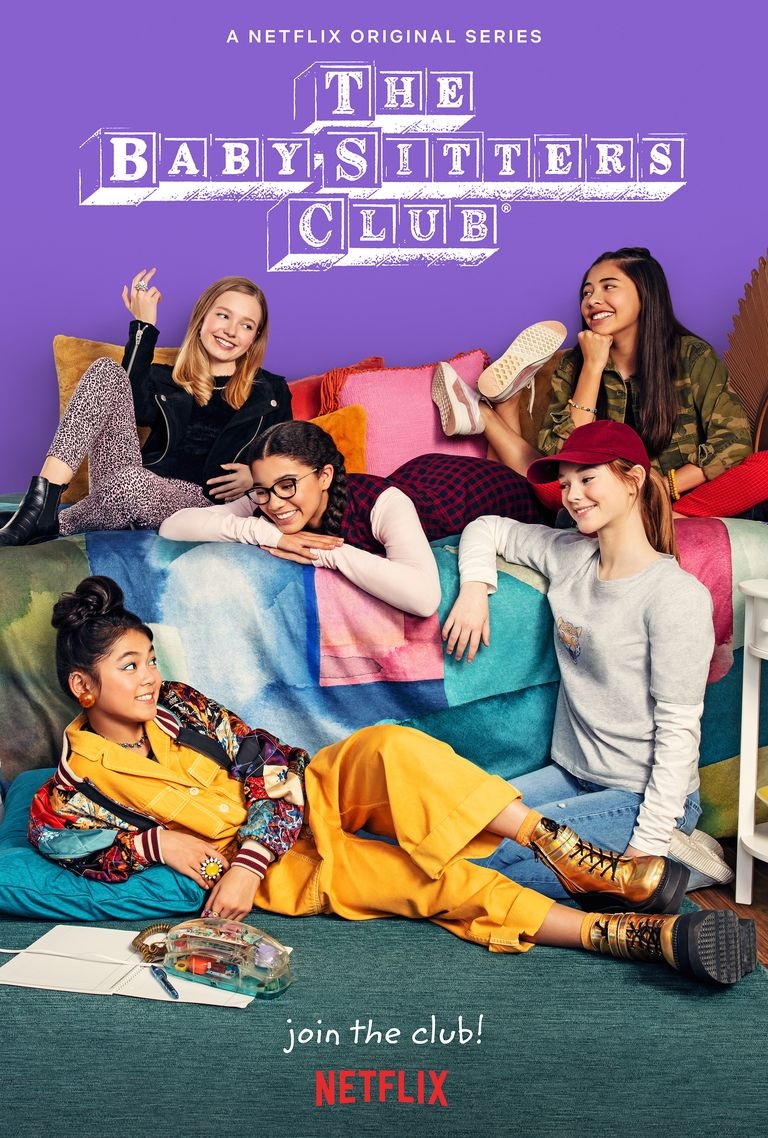 According to Netflix, the spirit of the 10-episode reboot will remain true to both the original series and live-action film. (Albeit with the welcome addition of Alicia Silverstone and Mark Feuerstein, whom you may know better as Cher Horowitz and Josh the hot opthamologist from the Sex and the City episode "They Shoot Single People, Don't They?" respectively.) Silverstone will play "Elizabeth Thomas-Brewer, the selfless single-mother of Kristy Thomas and love interest of all-around good guy Watson Brewer, played by Feuerstein," according to Netflix.
The blurb also lists original author Ann M. Martin as a producer, Rachel Shukert (Glow) as showrunner, and Lucia Aniello (Broad City) as executive producer and director.
Netflix has yet to announce the dramedy's premiere date. Regardless, this is an ideal time to go back and read all 100+ books, right?