Good news — Netflix just renewed its dick-centric true crime show
One of our new fave Netflix originals is here to stay — Netflix greenlit American Vandal Season 2! Since maybe the single most heartbreaking thing on Earth is falling in love with a show only to find out that it's been canceled, we're pretty elated about this news.
The first season of American Vandal spoofed true crime docs like Making a Murderer, following a high school sophomore and documentarian as he tried to figure out who was behind a prank. The prank? Someone vandalized 27 faculty cars with spray-painted dicks. So, yeah. This is real *serious* business.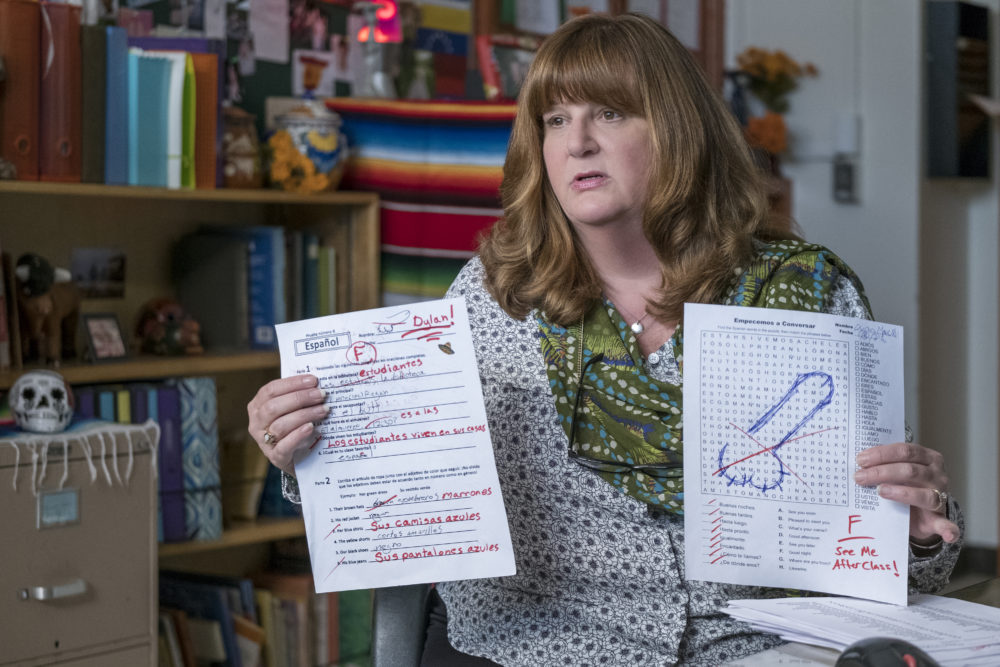 Season 2 of American Vandal will also be eight episodes, and it will be released in 2018.
That seems like a long time to wait — but really, we're almost at the end of the year, so we can totally make it. And we have a lot to look forward to, because the original creators and executive producers will return for Season 2, which is always exciting.
But even more exciting is that we've already got a teaser for next season!
https://www.youtube.com/watch?v=J3N8YT_01ng?feature=oembed
We can't tell too much from the teaser, but it looks like we'll stick with documentarian Peter and just shift our focus to a new group of kids at a new school dealing with a new issue.
Whatever the case, there's never been a high school-set show that presented such a realistic issue we remember facing in high school — dudes drawing dicks on everything — so we're pretty excited to see where Season 2 goes.
Bring it on, Netflix. We are so here for this.
Save
Save
Save