Brighten up your winter wardrobe with neon pieces starting at $6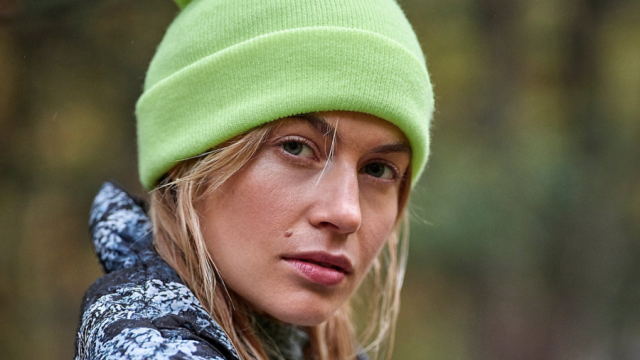 The neon trend has been with us throughout 2019, and to be honest, we've enjoyed every second of our highlighter-esque wardrobe. This colorful trend is typically linked to 80s and 90s fashion, but it has also been a memorable part of some major red carpet moments this year (think Lizzo's neon green dress at the 2019 MTV Movie & TV Awards)–no wonder we're still crushing on it!
As we say goodbye to the sunny days of summer, neon winter clothes are here to brighten our days, both figuratively and literally. From cozy faux-fur coats to fun hair accessories, there are many ways to incorporate this trend into your winter wardrobe. It's obvious that neon colors are no longer reserved exclusively for warmer months, and luckily, some of our favorite fashion brands have picked up on it. If you want to bring light into your winter wardrobe, check out some of our favorite neon pieces that we're currently obsessed with–after all, today feels like an "add to cart" kind of day.
Neon green fashion pieces
1boohoo Plus Neon Lined Cropped Puffer Jacket
If you don't have a good puffer jacket in your coat closet for the winter, what are you waiting for? Puffers can be worn with pretty much anything, and honestly, they're just so comfortable. The neon lining of this cropped puffer is the perfect subtle nod to neon in case you want to dip your toes into the trend before diving in.
2Adidas Reflective Colorblock Hoodie Sweatshirt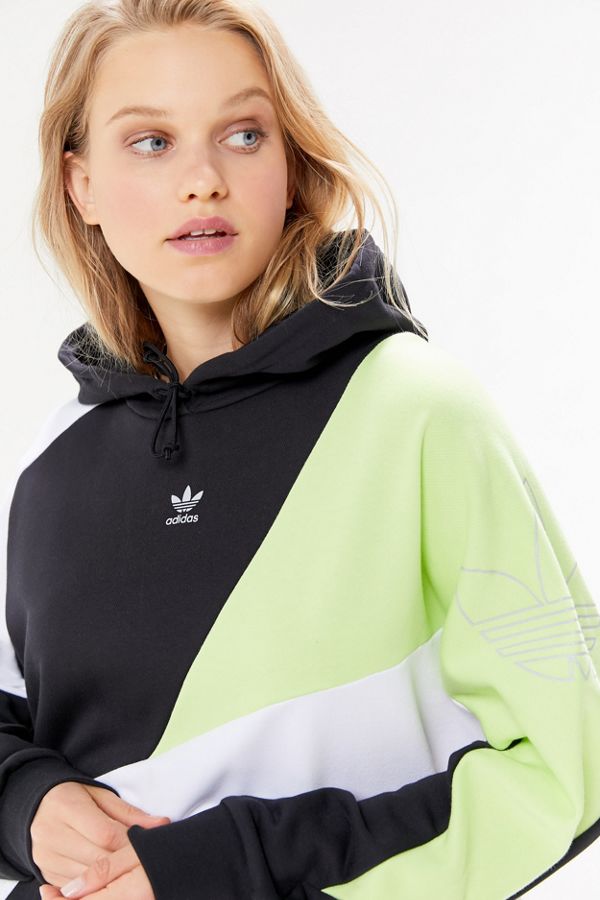 One of the reasons we love hoodies so much is that, along with being so cozy we could cuddle up in them all day, they're also a great addition to any look. Take this color-blocked hoodie out on the town, to the gym, or straight to the couch to watch re-runs of your favorite television show. The possibilities are truly endless.
3Free People Game Changer Beanie
Winter is the official beanie season, and while a classic black one is a wardrobe staple, a standout piece like this is also a great addition to be able to throw on and make any outfit pop. Pair it with an all-black (or neutral-toned) outfit to make a fashion statement worthy of both aprés-ski and an #OOTD post.
Neon orange fashion pieces
4QED London Fur Midi Coat in Neon Orange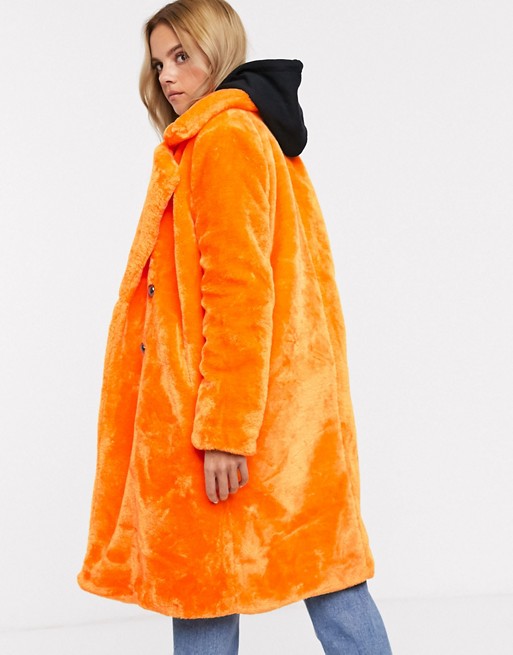 Everyone needs at least one fabulous midi coat for the winter, and we think this is it. Swap your black, beige, and grays for a fun night out, and grab you something a bit more exciting. This fuzzy coat isn't only super cute, it's also the perfect "pop" to layer on top of an all-black or neutral outfit. 
5France Luxe Small Clarion Jaw Clip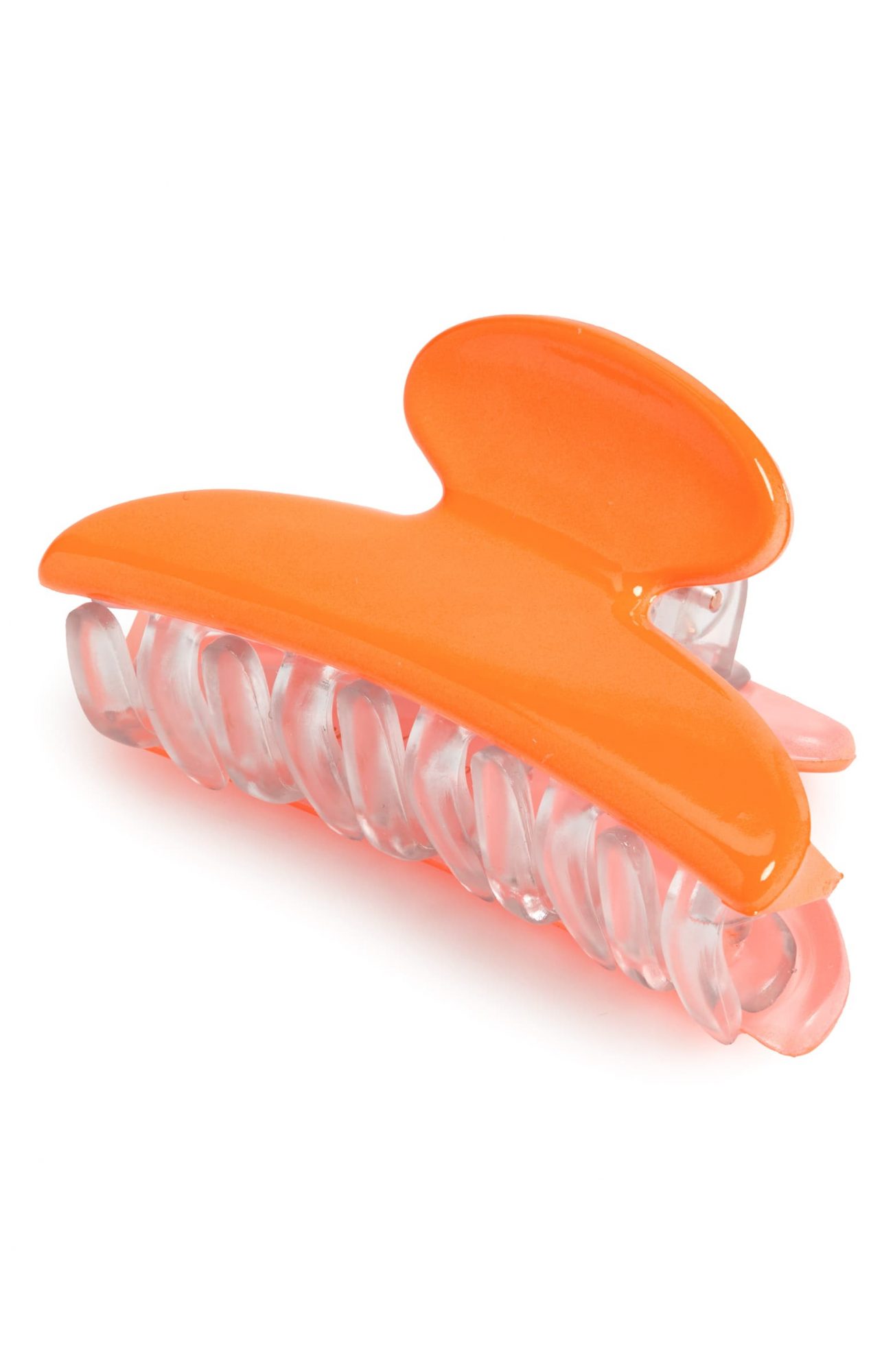 We know from previous seasons that jaw clips are back in style, and thank goodness! Using one to put up your hair has got to be one of the fastest and easiest ways to style an updo, and with this subtle pop of color, it's bound to make a stylish statement.
6SHEIN Neon Orange Mock Neck Solid Crop Tee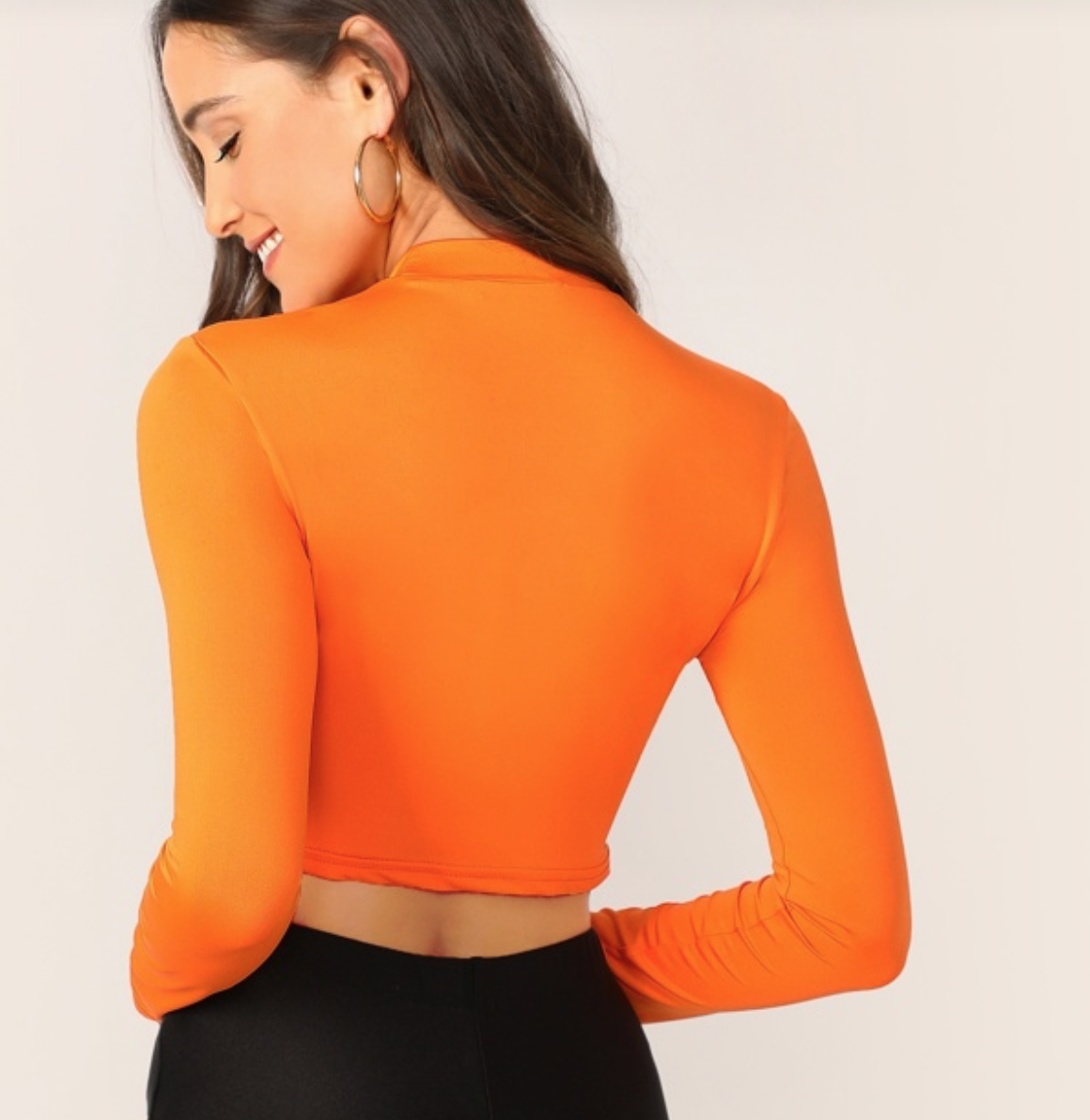 Throw this bright crop top on with a pair of high-waisted vegan leather pants for ultra cool-girl vibes on a night out. Also available in neon green and bright pink, at $6 apiece you can afford to play with the trend and see what works best for you.
Neon pink fashion pieces
7Skagen Aaren Kulør Rubber Strap Watch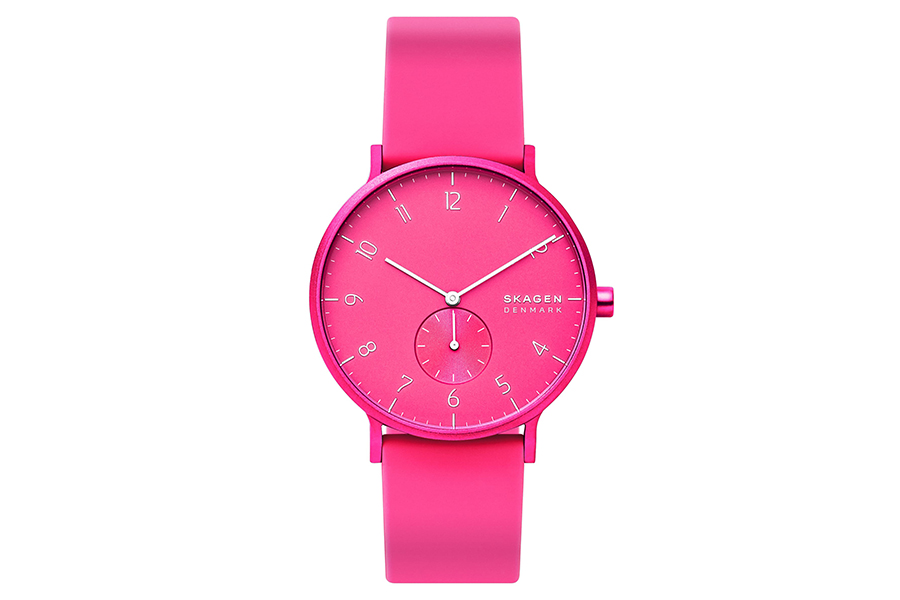 When was the last time you bought a bold accessory for yourself? It may have been a minute or two, and if so, this may be the piece to bring you back to it. Its chic and minimalist design balances out its statement shade, so you can use it without feeling overwhelmed. Also, because of its eye-catching color, you're bound to stay aware of time and be early to every meeting and appointment on your calendar.
8American Eagle AEO Neon Knit Scarf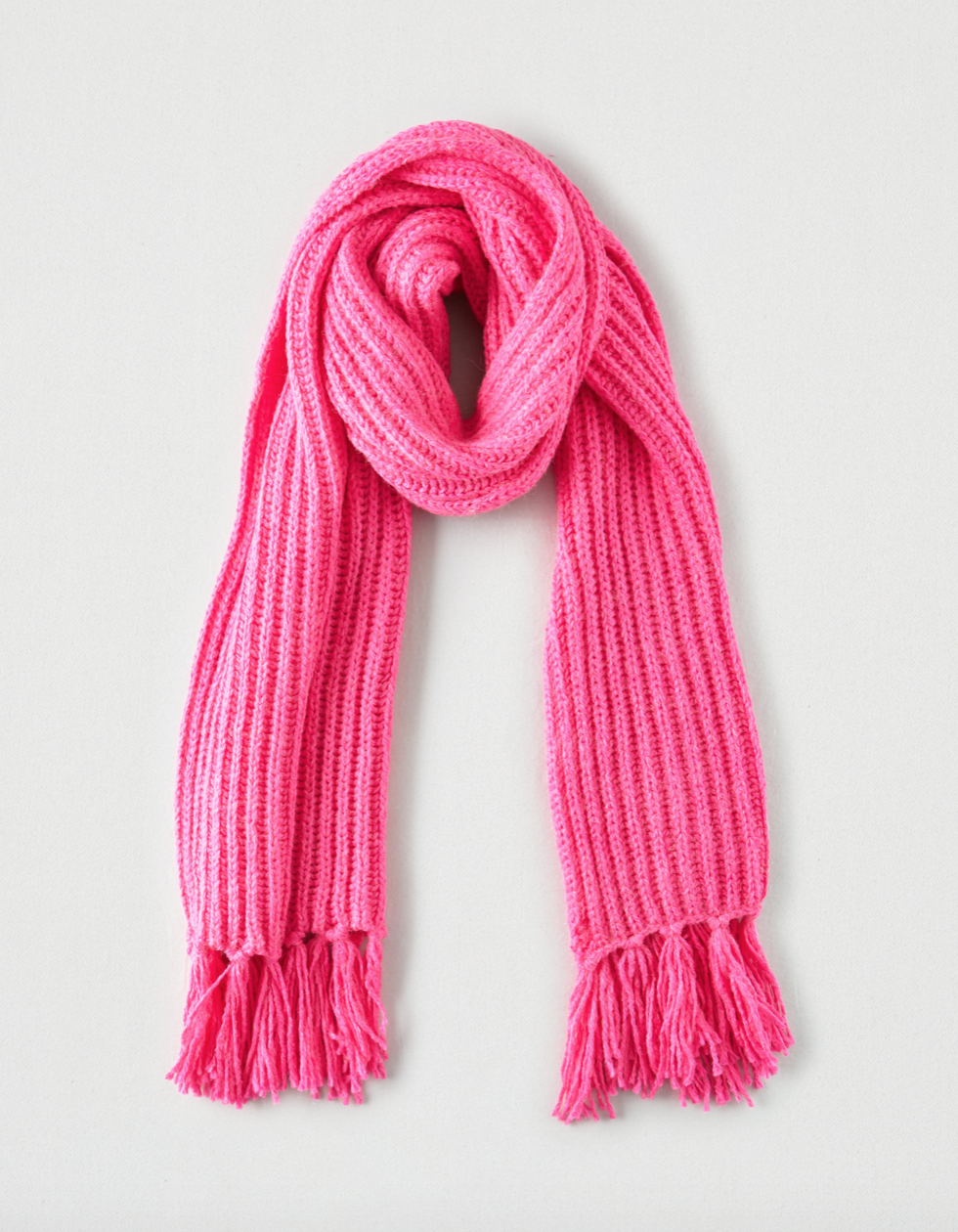 Bundle up in a warm scarf as temperatures begin to drop. This fringed style is also available in a highlighter yellow, and both shades can easily be styled with an array of beige, camel, and ecru pieces for a fun pop of color.
9H&M Satin Slip-Style Dress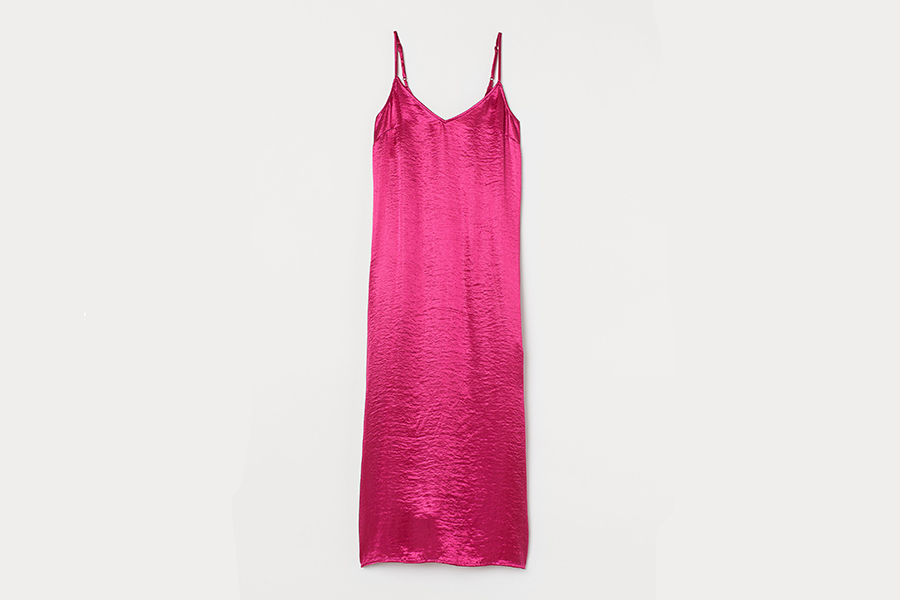 With winter comes the holidays, and with them come all the parties. From Thanksgiving to New Year's Eve, there are more than enough opportunities to dress up and have some fun with your style choices. Throw this on with a pair of dangling earrings, nude pumps, and a long coat for a look worthy of a movie star.