Libby (Sabrina's nemesis) from "Sabrina, the Teenage Witch" is now a totally funny babe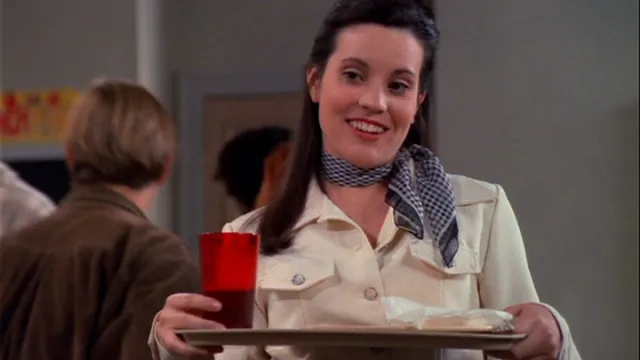 Remember Libby Chessler, Sabrina's infuriating nemesis on Sabrina, The Teenage Witch? You know, Westbridge High's ~popular~ head cheerleader? She just loved calling Sabrina, Jenny, and Valerie "freaks" whenever she could and it made us want to cast a "stop being an evil witch" spell on her through our TV sets.
She was always doing stuff like this to Sabrina:
So Sabrina was always doing stuff like this to get back at Libby:
Well, the actress who played Libby, Jenna Leigh Green, is actually a totally cool babe who is *hilarious* and currently starring in a show called The Marvelous Wonderettes in New York City! Since Sabrina, she has also played Nessarose in the production of Wicked, and guest starred on television series like Bones, Castle, Cold Case, and ER.
Here she is lookin' fierce after back-to-back performances, with some top-notch hashtags:
And backstage at The Marvelous Wonderettes, entertaining herself (and us):
And in a throwback pic during Wicked with Eden Espinosa!
https://www.instagram.com/p/BJieFeugLRT
We're happy to see you living your best life, Jenna!