You'll never believe how much Neiman Marcus is selling these destroyed high-top sneakers for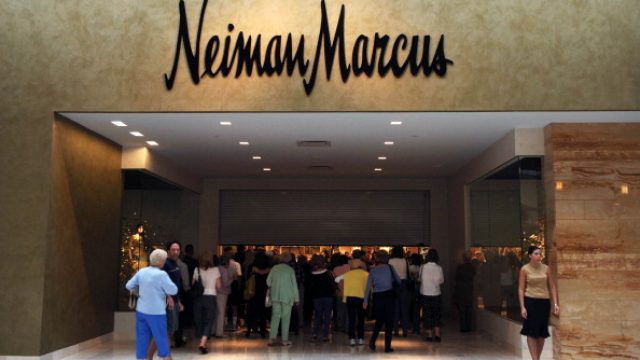 This article originally appeared in Money.
Not to be outdone by Nordstrom's $425 pre-muddied jeans, Neiman Marcus is now selling shoes that appear as if they were pulled out of a garbage disposal for $1,425.
Related article: These Target customers are about to get cheap next-day delivery
The Italian-made "Future Destroyed High-Top Sneaker" is now available at the high-end department store, making it the latest item in an apparent trend of "distressed" fashion across retail brands. The white and yellow, expensive high-top sneakers have "heavy distressing" with ripped leather, holes and scratches around the exterior of the shoe.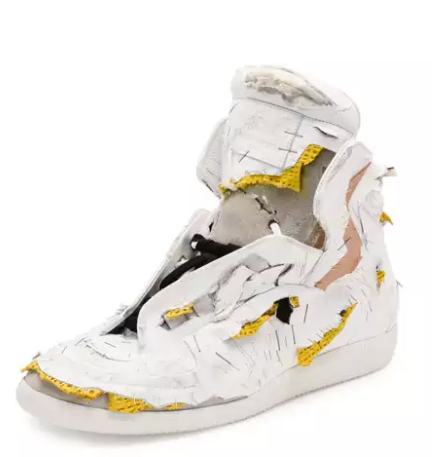 Related article: Men spend almost as much as women do on shoes
Created by high-fashion designer Maison Margiela, known for avant-garde and deconstructed designs, the shoes are available in U.S. men's sizes 10, 11 and 12. The high-end department store is also selling a variety of sneakers from Maison Margiela that appear to have paint splatters on them.
For those who are interested in making a fashion statement, Neiman Marcus is offering free shipping and free returns.
Related article: Amazon's new $200 Echo Look will help you figure out what to wear
News spread about the Neiman Marcus shoes just a few weeks after Nordstrom started selling jeans that appeared to have mud on them.