It looks like Neil Patrick Harris is going to be in "A Series of Unfortunate Events," eeee!
Though he stars as the hero in all our fantasies, Neil Patrick Harris is in talks to star as the villain in Netflix's upcoming series A Series of Unfortunately Events, Entertainment Weekly reports.
The actor is most known for his Emmy-nominated role as the lovable playboy Barney Stinson on How I Met Your Mother, for being an awards show staple and tantalizing live stage show performer, and also for having a smile that inspires world peace.
Peace will not be what he will be after, however, if he does confirm the role of the evil Count Olaf in the classic Lemony Snicket stories.
As the cruel and scheming guardian of three orphaned children, Count Olaf is only interested in securing the fortune his eldest niece, Violet, is set to inherit. Meanwhile, our only interest is securing the dynamic actor in this role because, if Dr. Horrible's Sing-Along Blog taught us anything (other than everything we know about how to be evil and charming), it's that the man is a delight when villainous.
While Netflix has confirmed the series itself, there's been no official confirmation of the who will be Count Olaf. But now that the rumors are out there, if something falls through with this deal, we'll all be like…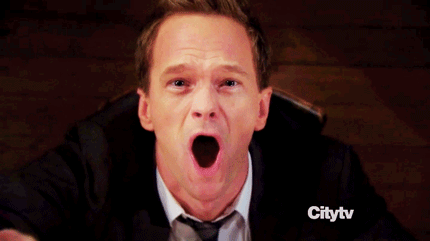 Because if anyone can make us want to swoon while making us shiver, it's NPH.
(Images via CBS, CBS/Tumblr)