Neil Patrick Harris' kids are crazy fab on their first day of school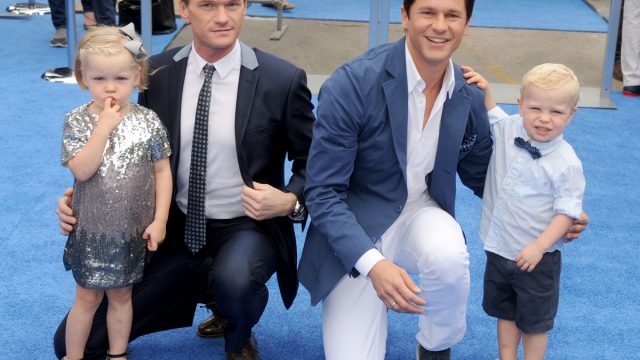 As fall rolls around, it's time for everyone to get back to school. It's time to put away the swimsuits and beach bags and pick up some book bags. Even celebs are sending their kids off to school, including one of our favorite triple-threat performers, Neil Patrick Harris.
Neil Patrick Harris sent his twins off to kindergarten this morning, and they are rockin' some serious style.
Neil's daughter Harper is looking head to toe fabulous in this monochrome look. We love her flowy white blouse with the black collar, and her belted shorts are totally now. And those BOOTS! They are fabulous and have just the right level of shine. She finishes the look off with that adorable bow and some star-worthy sunglasses. We would totally rock this look in the adult sizes.
Then there's Neil's son, Gideon. His cuffed jeans and suspenders combo is so on point, we can barely stand it. The fact that he paired them with boat shoes and a simple white shirt is just so chic. Honestly, we would also buy all of these pieces in our size and steal this look as well.
This isn't the first time Harper and Gideon have rocked it. They're basically our new style gurus.
Looking SO fierce guys!