This horse is wearing a three-piece suit and we have absolutely no chill about it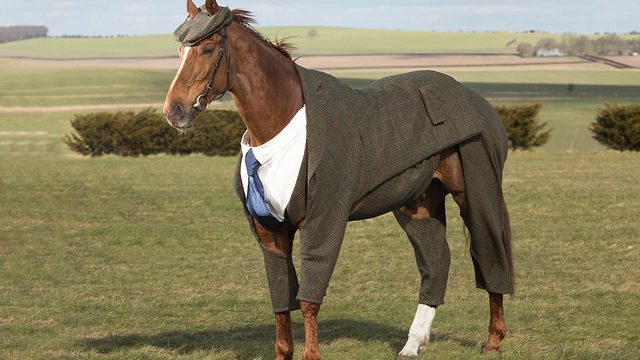 Know how sometimes you're going out for the night, and catch a quick glimpse of yourself in the mirror and think, "I LOOK SO GOOD." By all means, you do probably look good. But friends, you will never look as fabulous as this horse wearing a three-piece tweed suit like he was BORN TO WEAR THIS SUIT.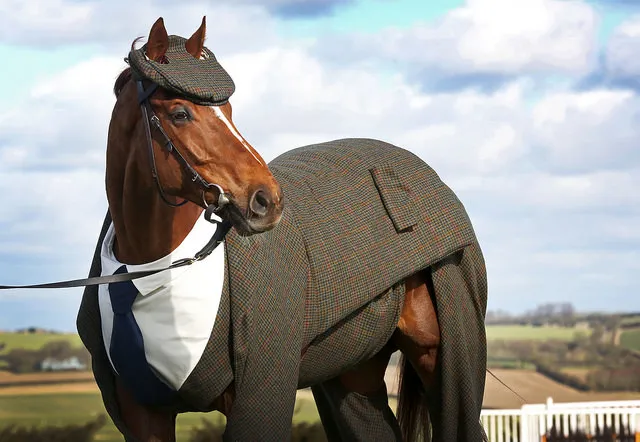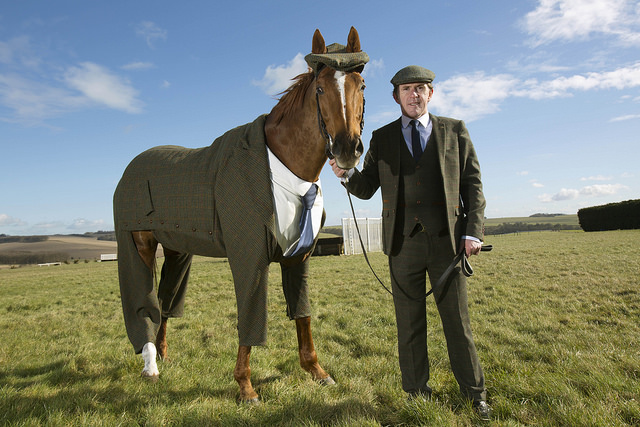 This is Morestead and he is race horse. The suit he is wearing was designed specifically for him by a former apprentice to designer Alexander McQueen, Emma Sandham-King, and our new Dream is now just lots of horses in suits because how can you not want that?? But, that's going to have to wait, because this whole thing is to promote a brand new line of tweed equestrian clothing for people. Still, everything about this photoshoot (with human jockey Sir Anthony McCoy) is ahMAZing.
"Creating the world's first tweed suit for a horse has been one of the biggest challenges that I have faced in my career as a designer," Sandham-King explained in a press release, because you better believe there's a press release every time a horse puts on a SUIT. "Some models can be real divas, but veteran racing horse Morestead was calm and a pleasure to work with."
Good to know that Morestead is not a diva, but he is still WORKIN' THIS. When was the last time you saw a horse suit up, anyway? Morestead has set the bar pretty high for all other horses in suits from here on out. He probably goes out to the pub after a day at work, and all the other horses are like, "neeeiiiigh, Morestead you're looking FINE" or whatever horses say to one another.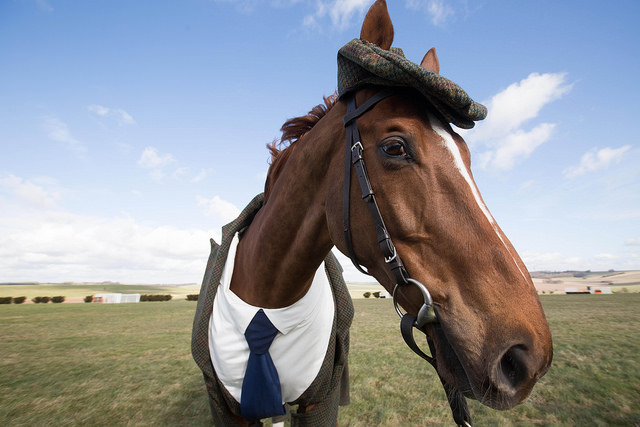 You can check out all the images of Morestead looking fly on Flickr and we'll see you at the racetrack. Or the runway! Wherever your horse-dreams may take you.