You need to see these pictures of Evan Peters actually ~scared~ of "American Horror Story"
You'd think after six seasons, and being killed (multiple times), abducted by aliens, and receiving lobster hands, Evan Peters would have seen it all in the world of American Horror Story. But actually, there are a few things that still scare the AHS dreamboat. Namely, The Rubber Man.
Yeah, you heard it here first: Evan Peters is scared of The Rubber Man, his OWN character from Murder House.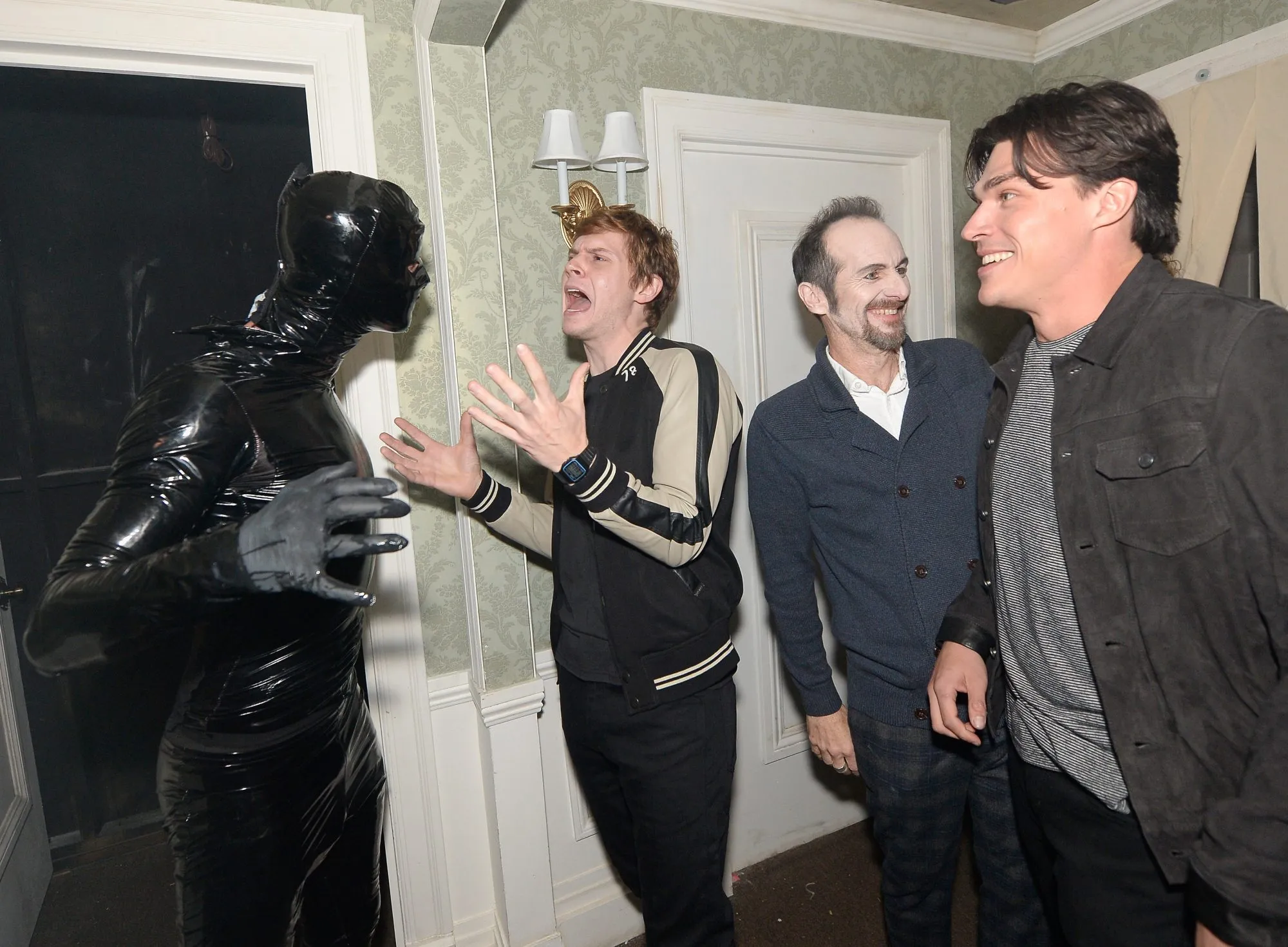 Okay okay, so maybe he's not actually scared of The Rubber Man, but he sure looks like he is. Over the weekend, Evans (along with some other AHS buddies, Finn Wittrock and Denis O'Hare), hit up the newly-opened Hollywood Horror Nights at Universal Studios, Hollywood. This year, there's actually an AHS maze for  HHN, and it is something you need to see to believe — and get in a good scare.
The three dudes walked the maze together, and for the most part, kept their composure. But a few pictures were snapped of the guys just totally freaking out, Evan especially. We know he's having fun — because how could you not be having fun at Hollywood Horror Nights? — but he's also a little, you know, hesitant about all the AHS things that go bump in the night.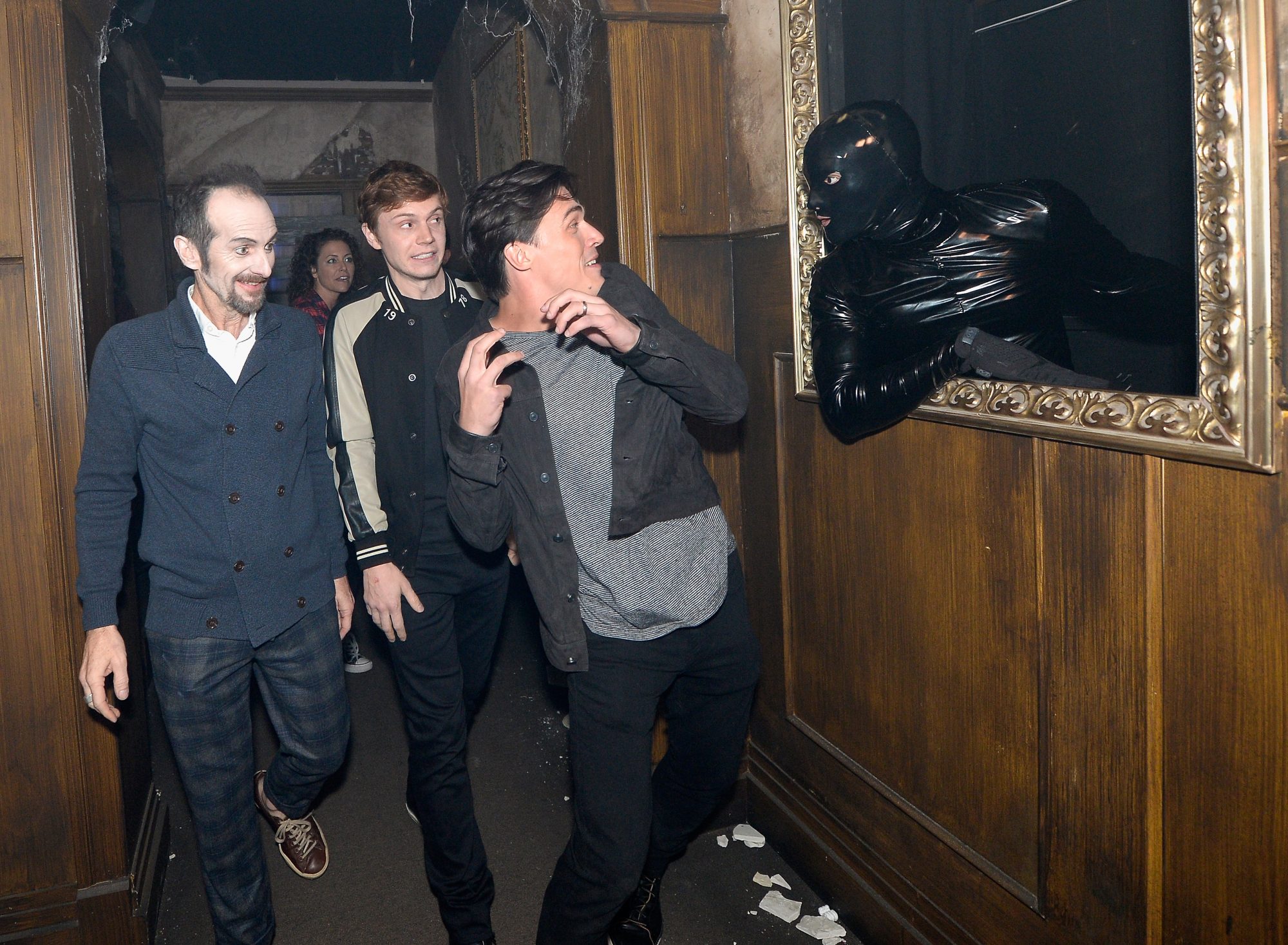 They also had a run in with someone from Hotel (uh, probably? That fur coat is from Hotel, right?).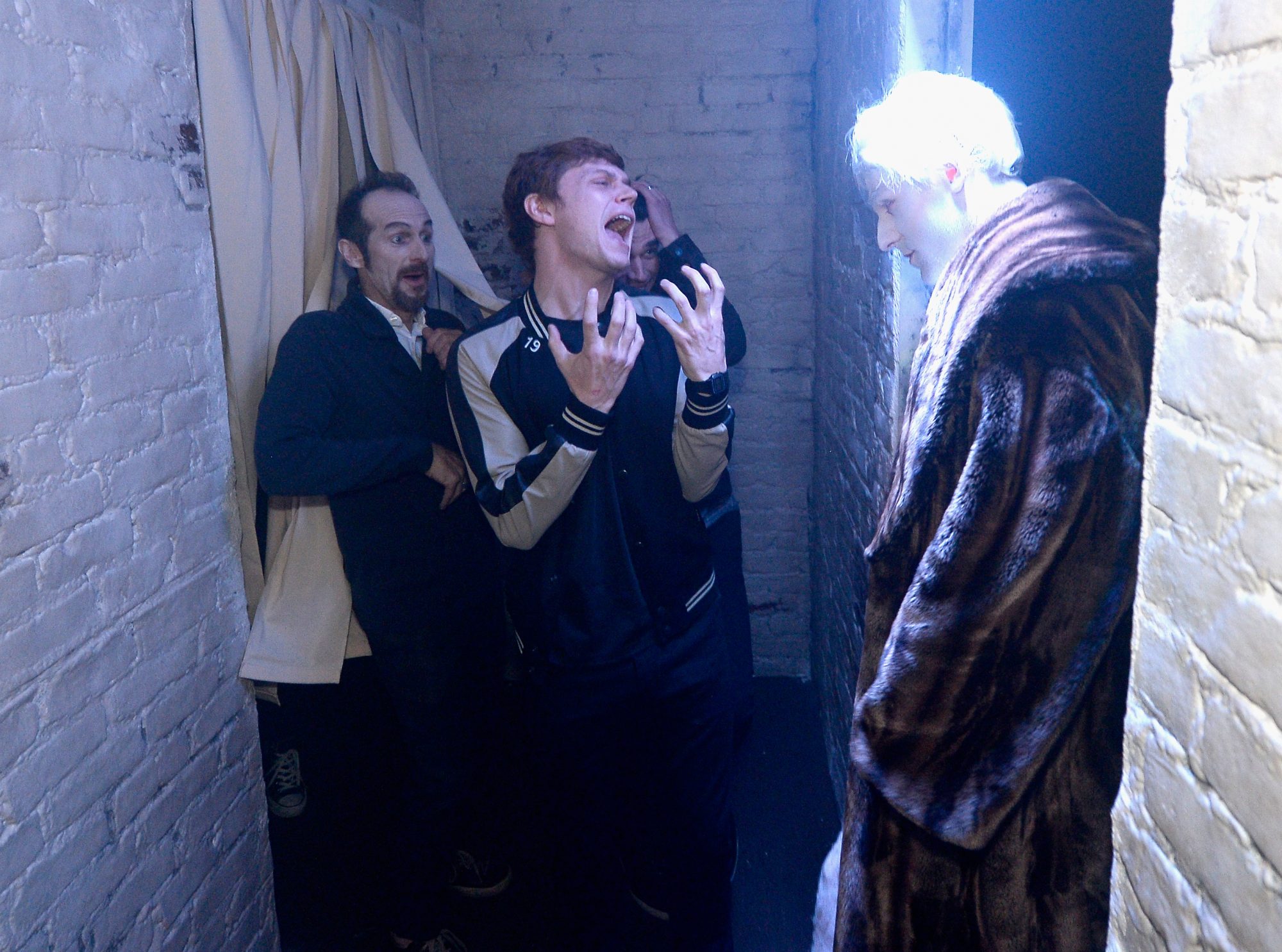 Twisty the Clown from Freak Show.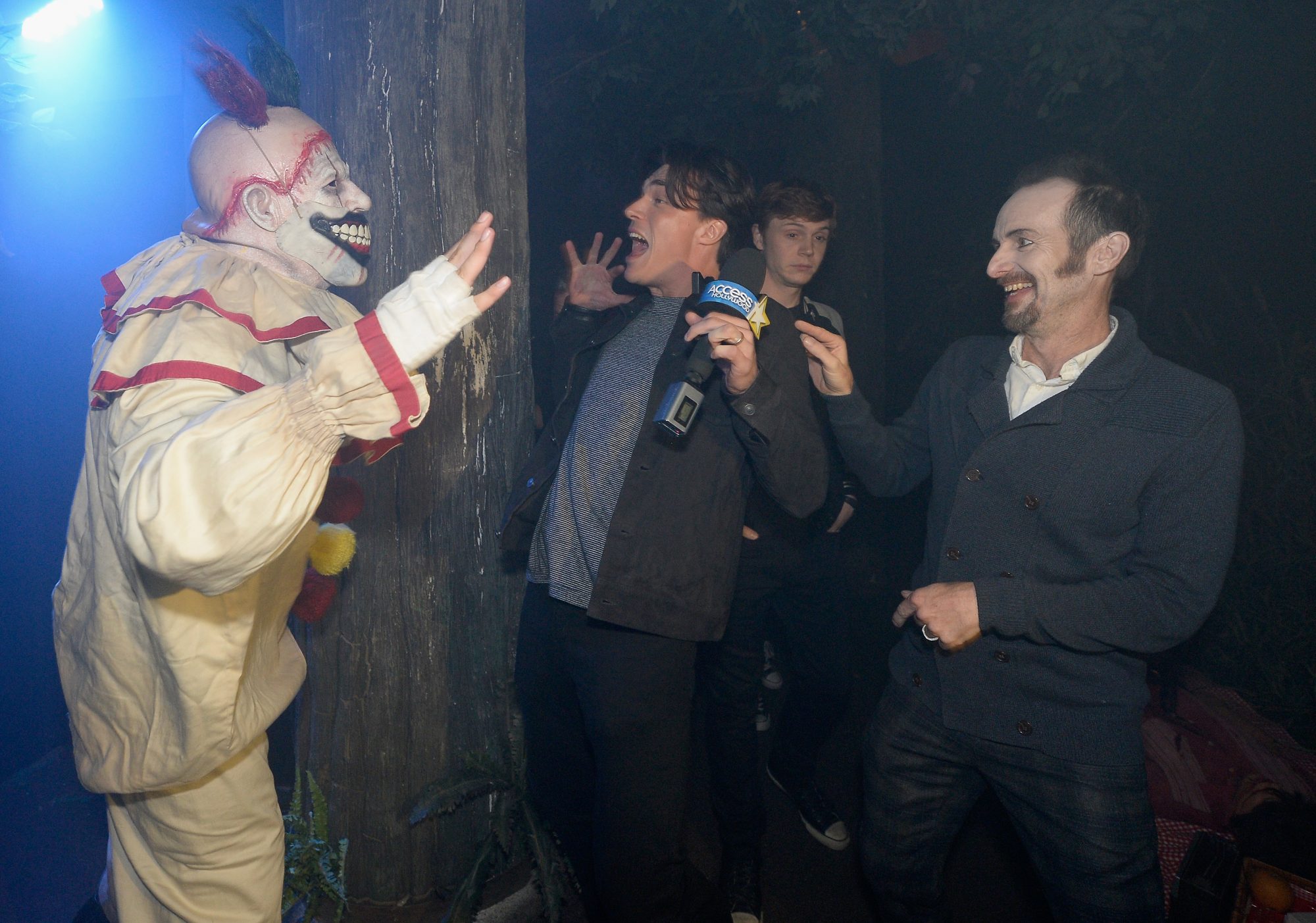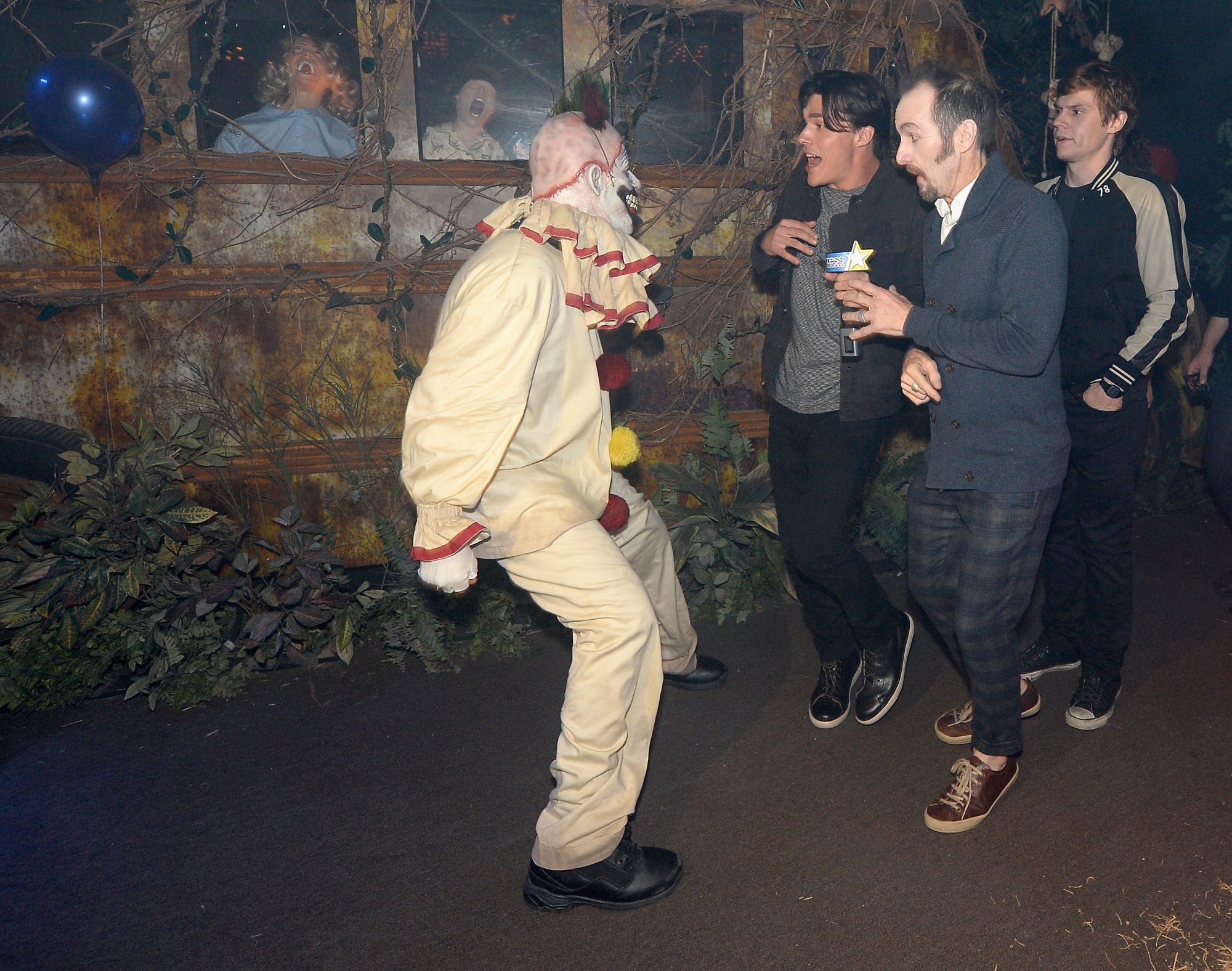 And O'Hare's character from Murder House, Larry Harvey.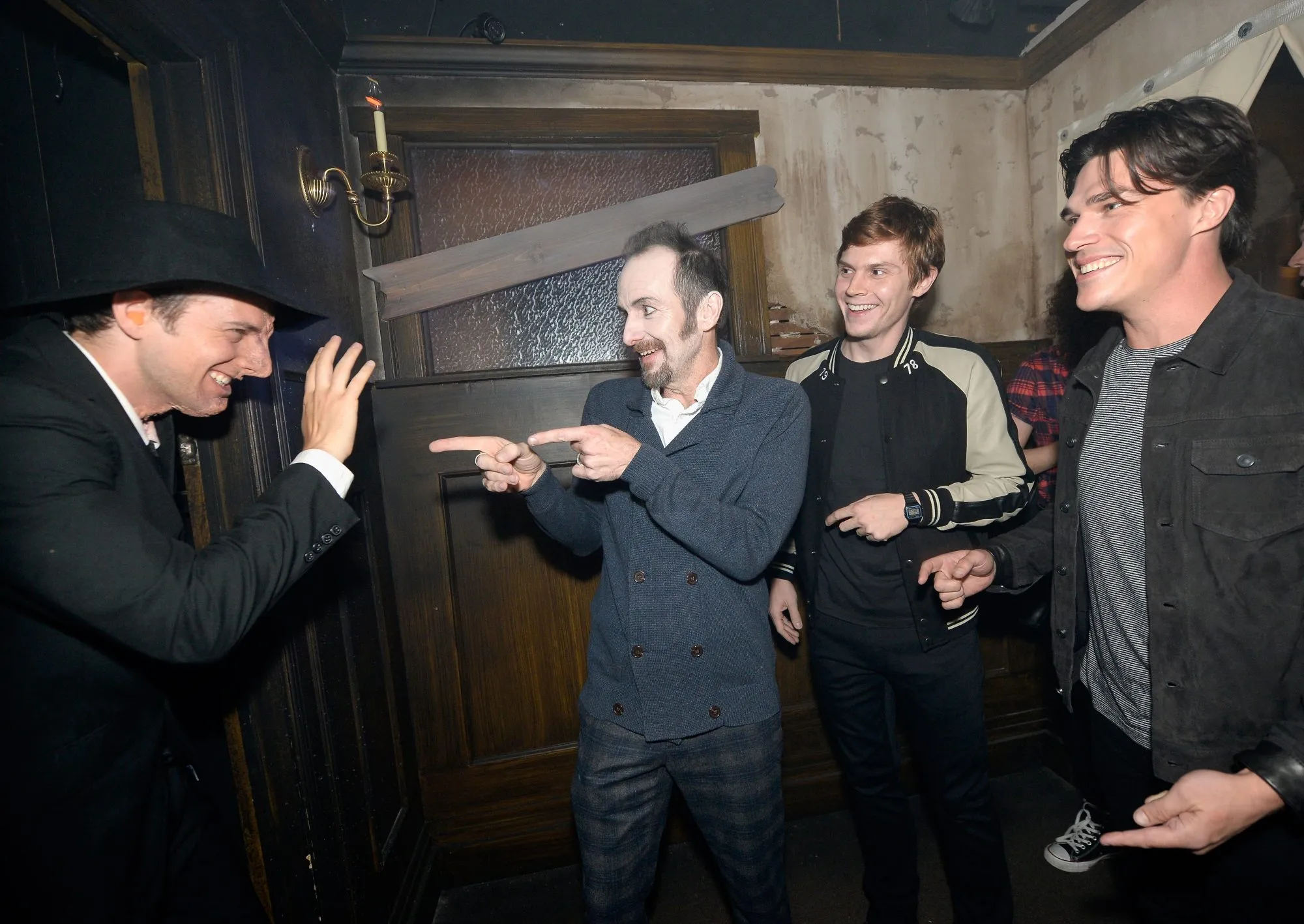 This is the face of someone who's actually lived the American Horror Stories, but is still easily startled.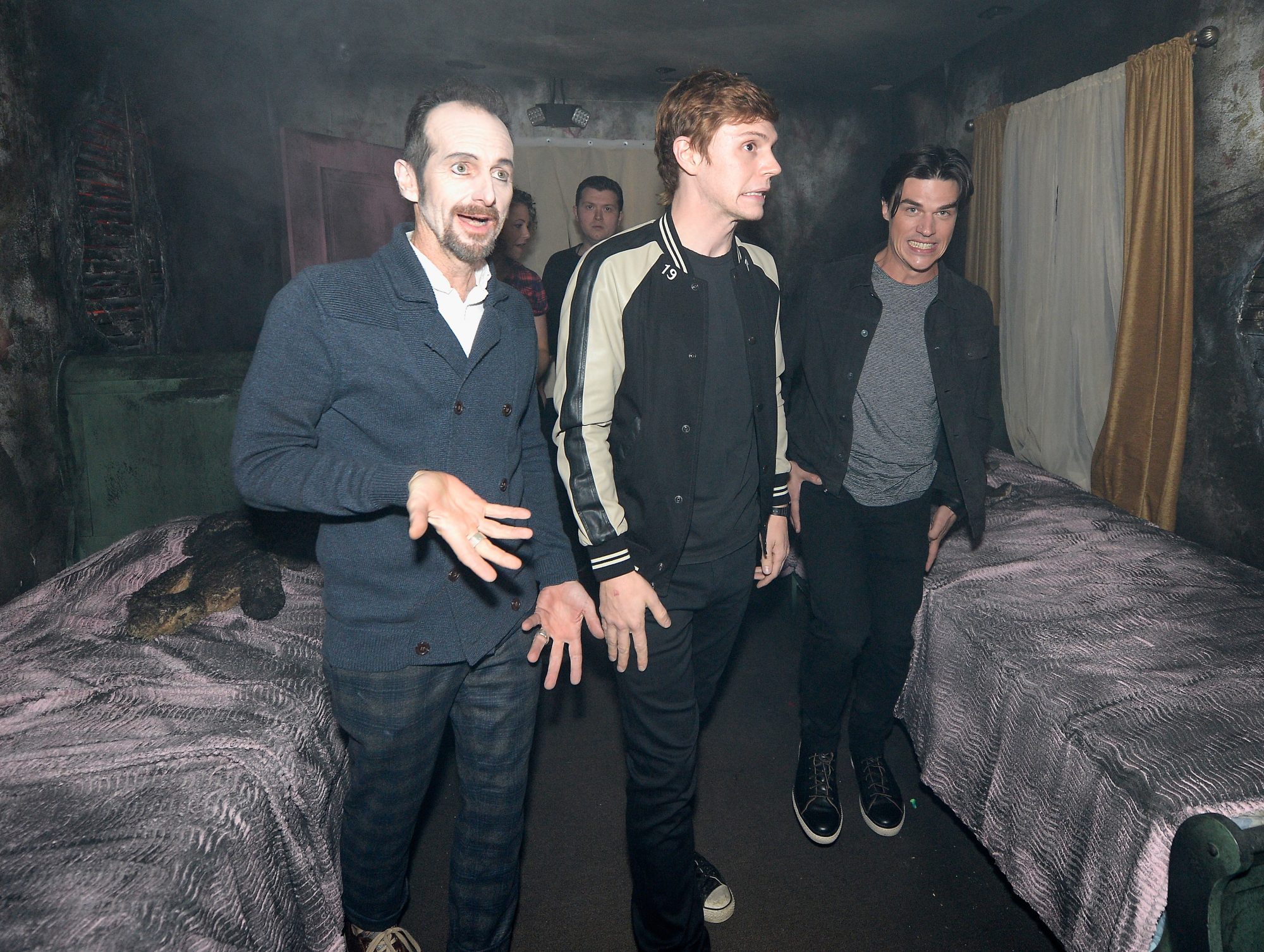 By the time they made it out, they were all smiles and didn't seem too traumatized.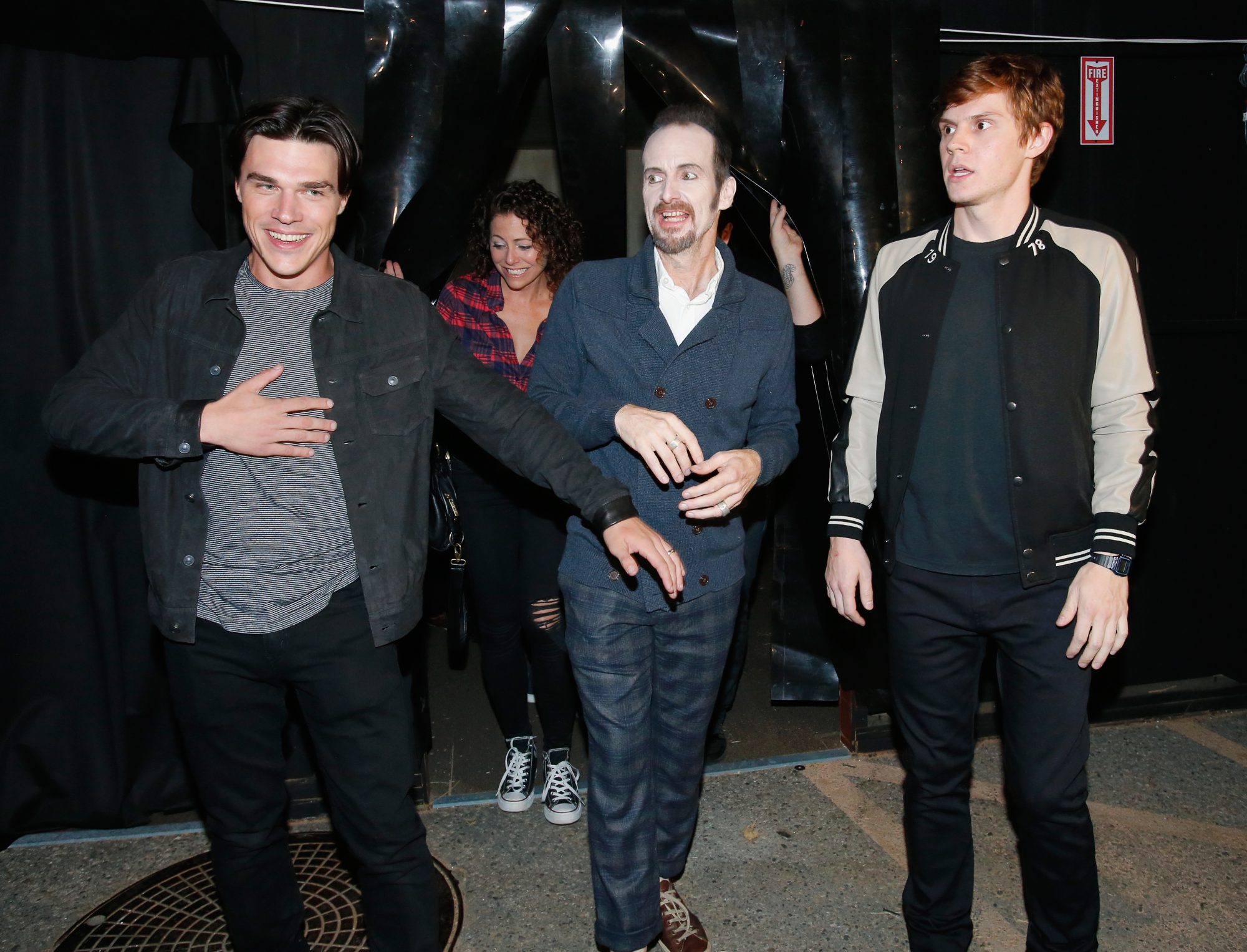 But hey, maybe AHS is simply just getting started with their ~scares~.