Um, we need that robe Mariah Carey wore on "Ellen," please and thank you
The last time you heard Mariah Carey mentioned, there was probably some talk of her latest breakup with Australian businessman James Packer. She chatted briefly about this heartache during her most recent interview with Ellen on The Ellen Degeneres Show, but it was clear from the beginning that Mariah's got a lot more interesting things to chat about than an ex-fiance — like that festive, silky, jaw-dropping robe she wore as she walked in.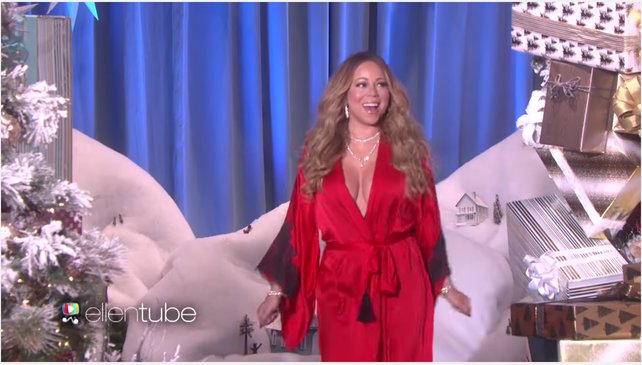 Leave it to Mariah to make a simple red robe look utterly glamorous, yet perfectly comfy enough to throw on on Christmas morning. She waltzed in a big smile on her face and a lovely diamond necklace around her neck, obviously still slaying regardless of her split from Packer.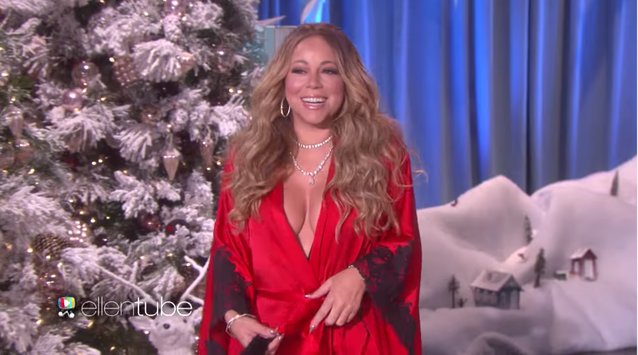 When she sat down with Ellen, she chatted about her decision making process when getting dressed for the show.
"I was going to do the robe without the ensemble beneath, and then I got scared of that… Ellen will understand that I do this in a festive way, because look at the set!"
Ellen assured her that she totally approves of the robe, in whatever capacity Mariah chooses to wear it. They then joked about Mariah's habit of being late to just about everything (while Ellen is always early), and they also talked a little about Mariah's upcoming docu-series on E! called Mariah's World. When probed about her breakup, Mariah made it clear that she wasn't ready to talk about it just yet, so she gracefully steered the conversation elsewhere.
"It's kind of difficult to talk about at this moment, so I'm just going to compliment you on these decorations once again because they're fabulous."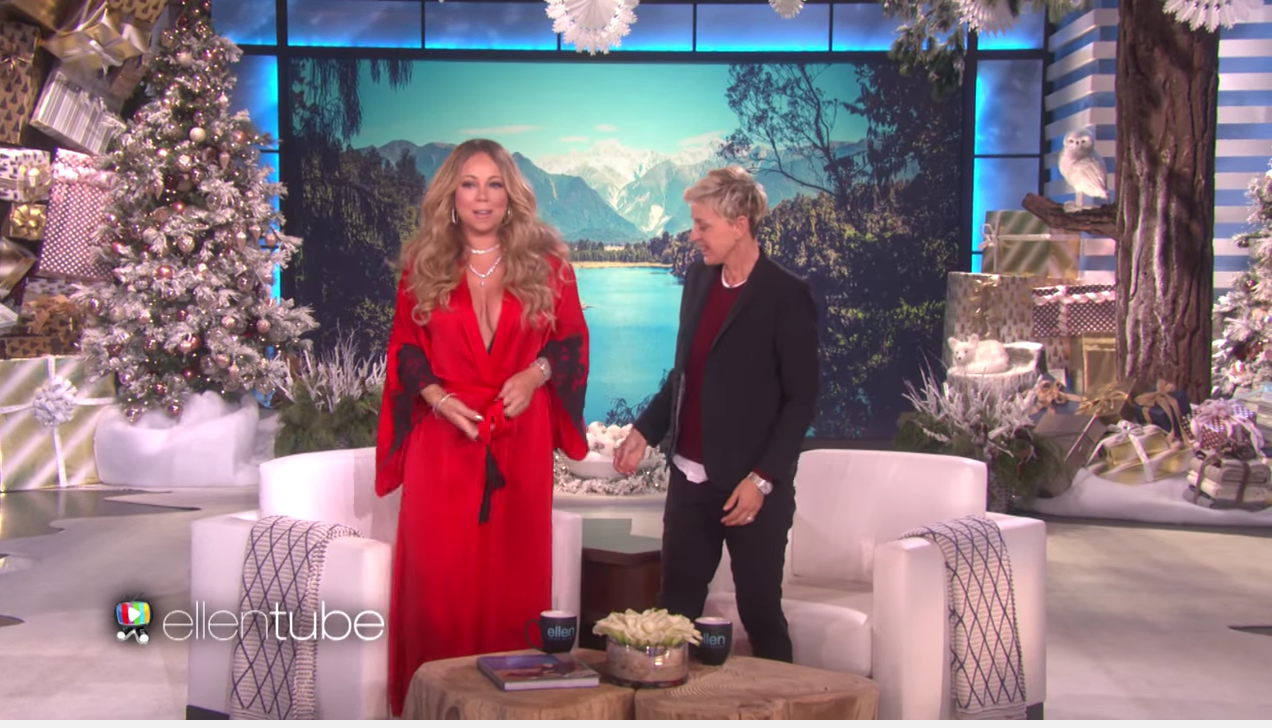 We respect your request for privacy, Mariah. We also respect your decision to wear that robe, and could you please tell us where to get a replica?
https://www.youtube.com/watch?v=3LiDTdYJ6hY