We need these new "Game of Thrones" Funko action figures IMMEDIATELY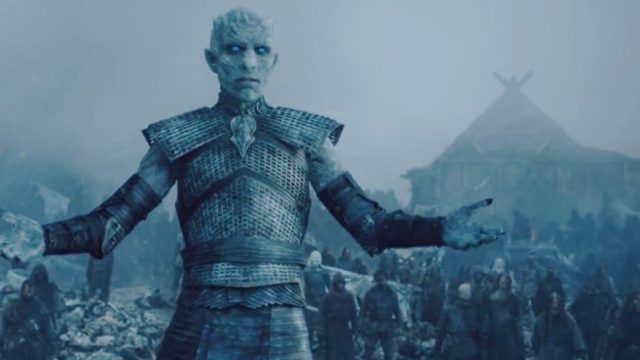 To be honest, when it came to dolls, I was always more of an American Girl Doll kind of human. I liked the costume changes. But I don't know guys, these new "Game of Thrones" Funko dolls are pretty cool. And realistic looking. And, like, I can deal with a lack of fashion options if I can have a doe-eyed li'l Jon Snow staring out my window amongst my succulent collection. That's an ideal aesthetic, to be honest.
In addition to fan favorites like Jon Snow, Ygritte, Samwell Tarly (sweet Sam!), Ghost, Lord of the Bones, and a White Walker, there's also a tiny version of The Wall that functions as a display structure. And The Wall is accompanied by a Tyrion Lannister action figure. I am loving this concept.
I should also mention that these guys, who will be released by Funko, a pop culture-driven toy company, next month, are technically action figures. They each stand at 3.75″ and are intended to provide GoT mega-fans the opportunity to act out their favorite scenes. Rad. I wouldn't want to offend any big-time collectors by using the wrong terminology. We all have our hobbies, you know?
Though they're not yet on shelves, Funko's Game of Thrones action figures are currently available for pre-order via Entertainment Earth, and should arrive just in time for you to re-enact all the crazy shit that's bound to happen on the upcoming season, which begins on April 24th.