The 2016 U.S. women's gymnastics team has been announced, and we are SO excited about it
The 2016 Women's Gymnastic's team has been announced immediately following the Olympic trials, and we couldn't be happier. Simone Biles, Laurie Hernandez, Gabby Douglas, Madison Kocian and Aly Raisman were chosen by the Women's Selection Committee to represent America at the upcoming Olympic Games in Rio de Janeiro.
Here are a few facts about USA's Gymnastics team that will get you just as excited as about the squad as we are.
60% of the team are women of color.
That's right. 3/5 of the chosen athletes have black and/or latino backgrounds, and this news couldn't have come at a better time. With the recent tragedies and racial tension sweeping our country, it's awesome to have a group of young ladies representing how diverse our country is.
The young women are just that: young.
The women range from the ages of 16 to 22, and we're all here for it. It goes to show that age is certainly "nothin' but a number'," and doesn't have an impact on what you can and can't accomplish. Qualifying for the Olympics is no small feat, and having the discipline to do so at such, relatively, young ages is mind-blowing.
Laurie Hernandez will be one of the youngest competitors at the games.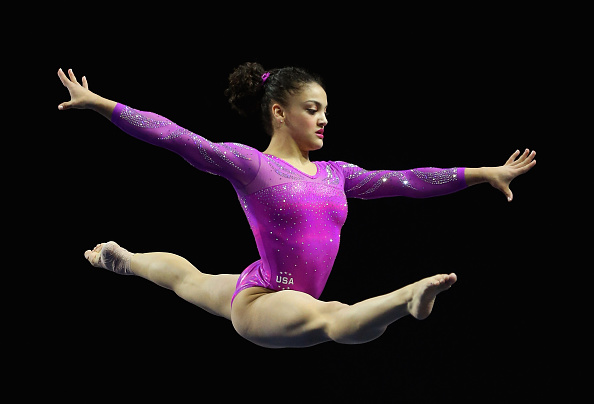 At the tender age of 16, Laurie is seen as one of the crucial members to help make up this year's gymnastics team. While many of us were more concerned with the more trivial high school antics at her age, Laurie is settling in to her 10-year career as a gymnast. She's known for bringing sass to her dance choreography in floor routines, and will be the first Latina gymnast since Annia Hatch (2004) to represent the U.S. 
Simone Biles automatically qualified to the team after winning the two-day all-around.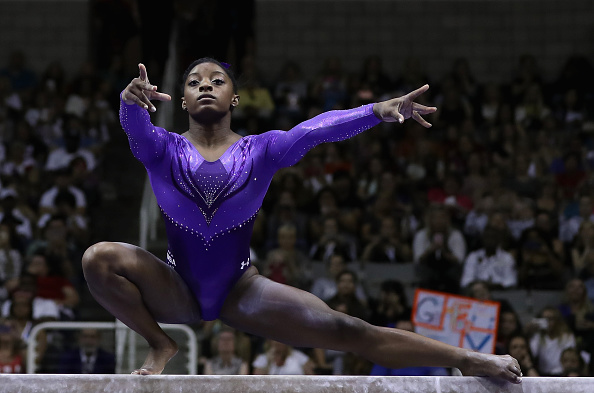 The talented 19-year-old from Spring Texas won the "all-around" during the Olympic trials. She's no stranger to winning, however. Simone has won 14 world championship medals — more than any athlete in U.S. history!
Madison Kocian won the world title in 2015.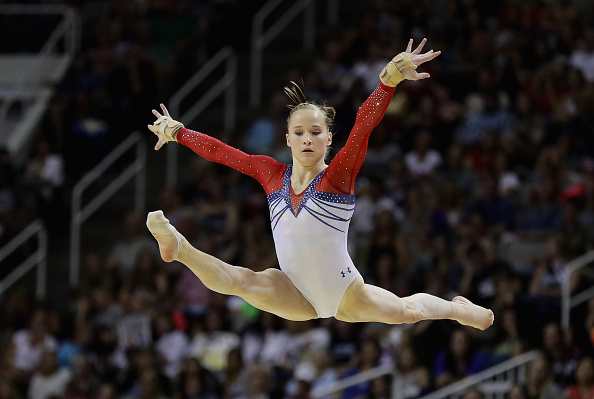 She's an Olympic veteran, and considered an "event specialist" while dominating at the uneven bars. The type of professionalism that Madison embodies on the mat only leads me to believe that she's going to kill it at the upcoming games.
Gabby Douglas is back, and ready to win.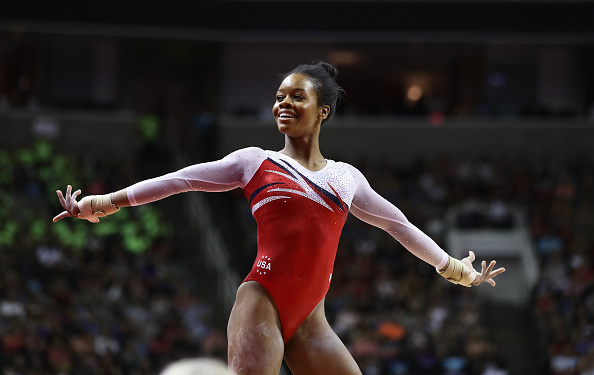 You may remember this magical black girl from the 2012 London games where she received a 1st place all-around finish. She stole all of our hearts with her tremendous story of overcoming all obstacles set before her, and her "fight" ultimately landed her a spot on the Olympics team. Speaking of "fight," when asked about the news, Gabby was quoted: "I feel like through my whole career I've had to fight for everything. I'm used to it by now but at the same time it's like, 'Let's do it and let's keep fighting.' That's me and my demeanor." Not to mention, she's also the 1st black gymnast to win an individual Olympic Gold.
Aly Raisman was Team USA's most decorated gymnast in 2012.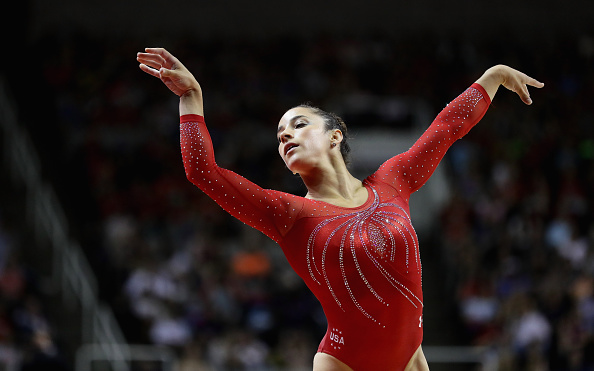 Confident and strong, Aly secured her hard-earned spot on Team USA with a consistent showing over the past six weeks. Aly is the oldest member on this year's team, and graciously takes on the role as the leader. Aly and Gabby were teammates on 2012's Olympic squad, and when asked about Aly, Gabby gave some much deserved compliments: "To have her just lead this team, we've been there, and for us to be back on this road together is just amazing and kind of different because we were on the same team and now we're on the same team again. It's just a special bond."