This Barbie-themed makeup collection will time-travel you back to the '90s
If the holiday season transports you to a time where you miss all of the toys of yore, well, you're not alone. NCLA Beauty is apparently on the same page as us, because they teamed up with Mattel to launch a Barbie-themed collection that's an ode to '90s culture. So basically we get the best of both worlds: the childhood nostalgia of the '90s and the very 2018 beauty offerings of NCLA.
The limited-edition collaboration boasts colorful nail polishes, fun nail wraps, and pink and purple lipsticks that Barbie herself would wear for a night out with Ken. The packaging is also very nostalgic with a '90s design and cheeky product names, including Barbie Dream House, Barbie Convertible, and Made in the '90s.
Naturally, since this is a Barbie collaboration we're talking about, all of the packaging is retro chic. Contrary to the trend of collector Barbie items, the collection is actually affordable—everything is under $20. So if you play your cards right, you won't even have to pick between all of the nostalgic goodies. Instead, you can be your own cool mom and buy yourself the full collection.
The collection of our childhood dreams.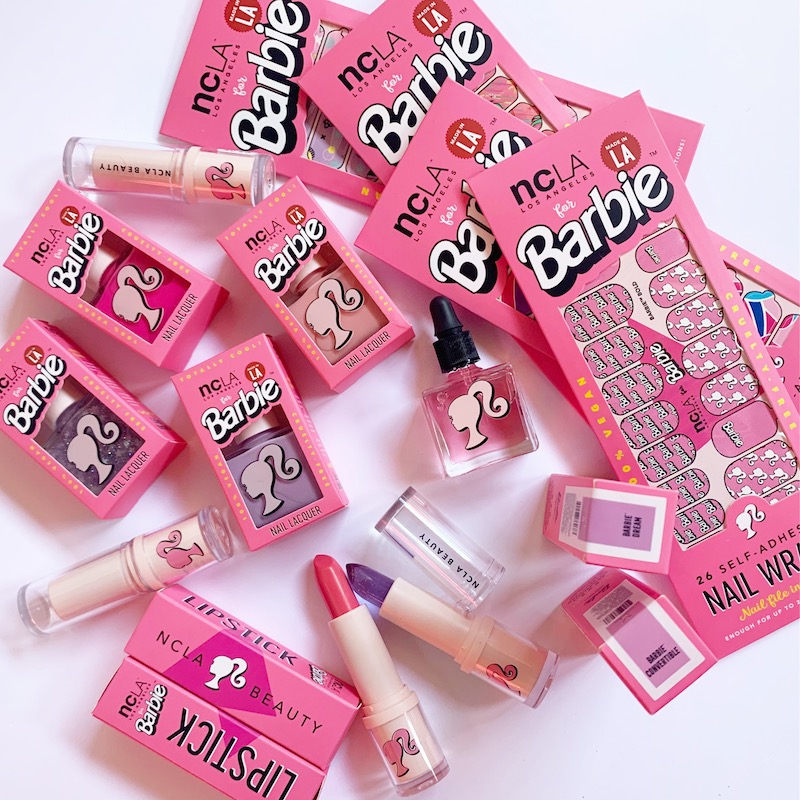 You can snag the polishes in Barbie's signature hot pink color, a millennial pink, and lilac.
The press-on nail wraps are fully transporting us to the days we loitered at Claire's. These are $12, each.
The wraps come in four fun styles. There's a classic Barbie print, a Saved By the Bell-esque print, a '90s design, and a playful palm tree pattern.
There's even a Bubblegum Pop cuticle oil to keep your nails healthy for $18.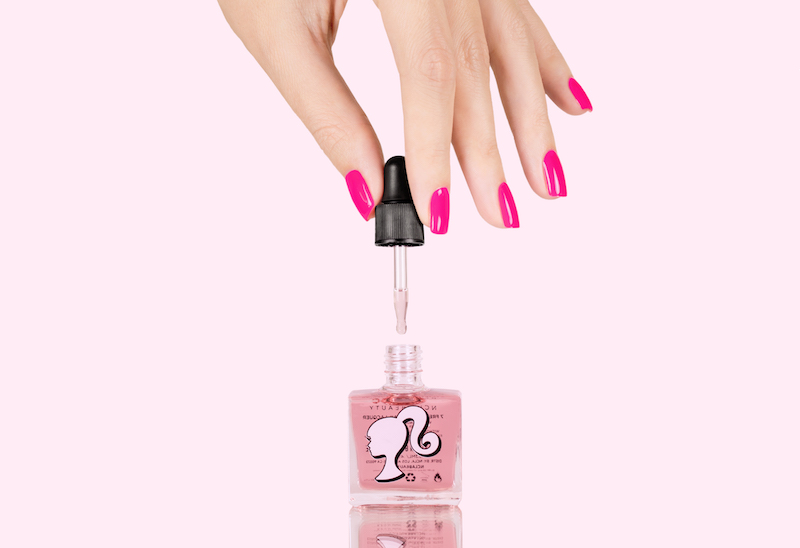 This cuticle oil actually smells like bubblegum. Bubblegum.
The lipsticks include a range of pinks plus one purple. There's a mauve, bright pink, sheer pink, and sheer lavender (the last two are jelly glitter balms). Since this collaboration will only be around for a limited time, check it out before it's too late.