NBC canceled a sitcom called "Mail Order Family" — here's why that's important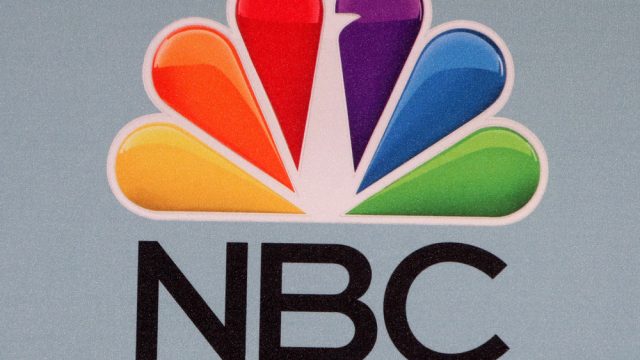 NBC was going to develop a TV show called Mail Order Family from Universal Television, but decided not to after a lot of people took to Twitter and online forums, upset about the premise, Variety reported.
Written and executive produced by writer-producer Jackie Clarke of Superstore, Mail Order Family was loosely based on Clarke's family, according to Deadline, and followed a widowed single father who orders a mail-order bride from the Philippines to help raise his two daughters. (If you're cringing, you're not alone — as you'll see in a moment.)
People say "write what you know," right? When Clarke was in first grade, her father ordered a wife from the Philippines after Clarke's mother died, reported Buzzfeed.
"My dad was in the dating scene for like two seconds and then decided to order my stepmom from a catalog, said Clarke. "Yes, from the Philippines. I'm so serious — it's so insane, she said to The Observer.
Superstore director-executive producer Ruben Fleischer and executive producer David Bernad were also involved with Mail Order Family.
The comedy project had just been announced on September 28, but many people did not find it funny.
false
https://twitter.com/udfredirect/status/781879396235902976
On September 29, a Change.org petition protesting the project was created.
Part of it read:
"Mail Order Family is the most recent example of how the exploitation and violence women face is normalized in U.S. mainstream media. The mail order bride industry in the Philippines is rooted in historical U.S. colonial occupation of the Philippines, feudal-patriarchal view of Filipinas, and current neo-colonial economic policies that have impoverished the Filipino people.
The petition received 9,169 signatures by early Friday evening, said Variety. As of this writing, it has a bit over 12,407 signatures.
Suffice it to say, it seemed to have worked, as Mail Order Family has been cancelled. Woo-hoo!
"We purchased the pitch with the understanding that it would tell the creator's real-life experience of being raised by a strong Filipina stepmother after the loss of her own mother, an NBC spokesperson said, reported Variety. "The writer and producers have taken the sensitivity to the initial concept to heart and have chosen not to move forward with the project at this time.
Here's how many people are feeling now, and we hear you.
false