We're happily getting lost within Merve Özaslan's otherworldly collages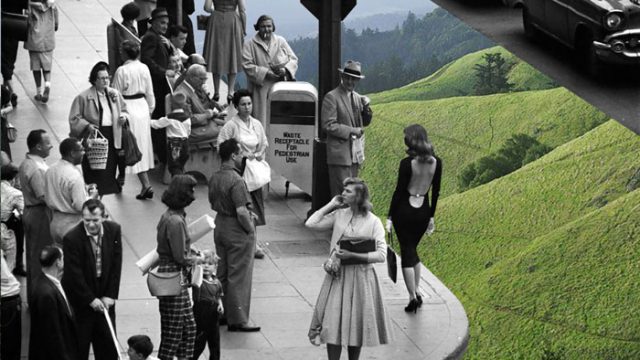 Rainy days call for staying in and seeing what happens when we let our minds wander. The best way to do this: Sit down and make art come alive. One accessible method is to grab magazines, newspapers, photographs, postcards, and any other materials to create a collage.
As an art form, collage can help break down the usual connections we make with images – whether cultural, personal, or societal. In taking an original image and splicing it with another (or many others), a new story is created.
Plenty of artists are are elevating the form, creating thought-provoking pieces in the process. One example is Merve Özaslan, an Istanbul-based artist whose work transports us to a different dimension.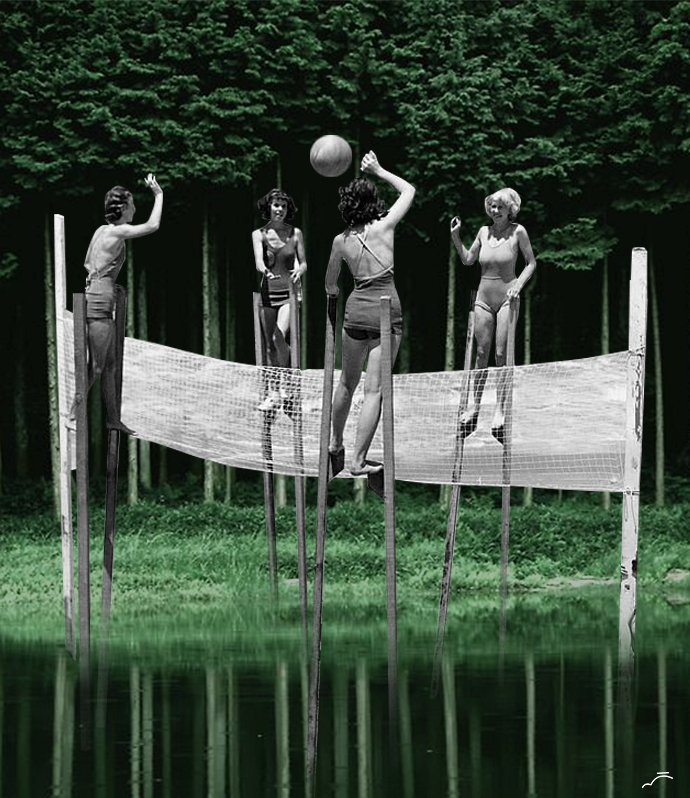 Though she primarily works with clay, the artist started working on collages back in 2010. Many of her pieces focus on the relationship between humans and nature, whether "detaching from the nature is favorable or coherent for human[s] or not." She mixes photographs of nature and vintage photographs of people doing everyday things — photographs she chooses carefully.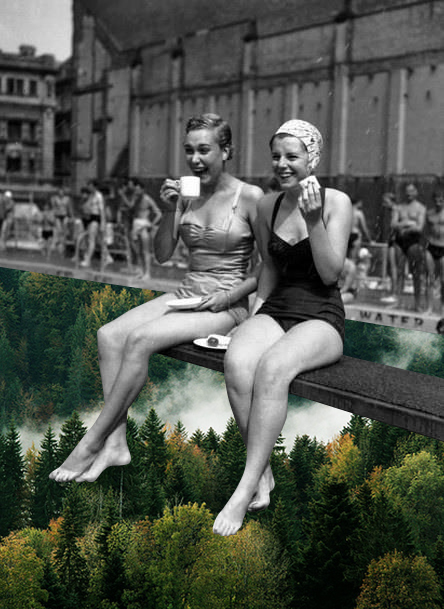 "Finding the right photograph is as important as doing the collage," Özaslan writes in an email to HelloGiggles. "Choosing a random photograph and [trying to make it work], is not my way of working. Rather, I go deep in search. That sometimes takes days or even weeks. But when I find the right photo, the collage directly takes a shape in my mind. The rest is about getting that image from my head to real life. There are some vintage photo sources I follow."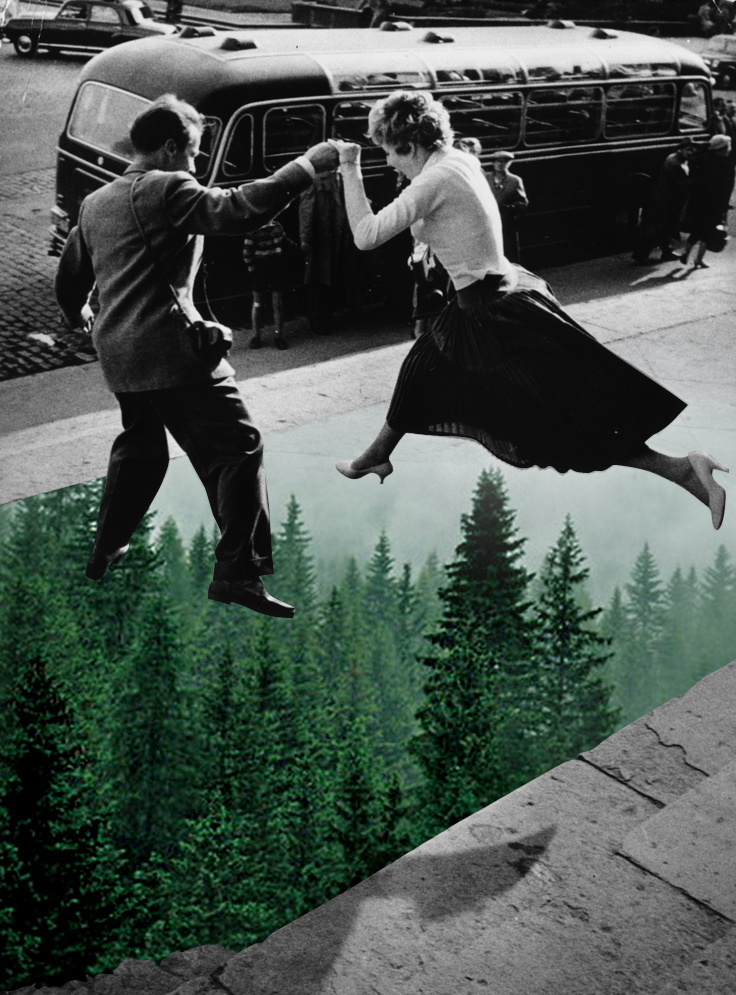 Özaslan is currently working on a number of projects, including album and book covers. We imagine that her work fits perfectly with these other forms of art, all of which have the ability to take us out of our own heads as we explore other worlds.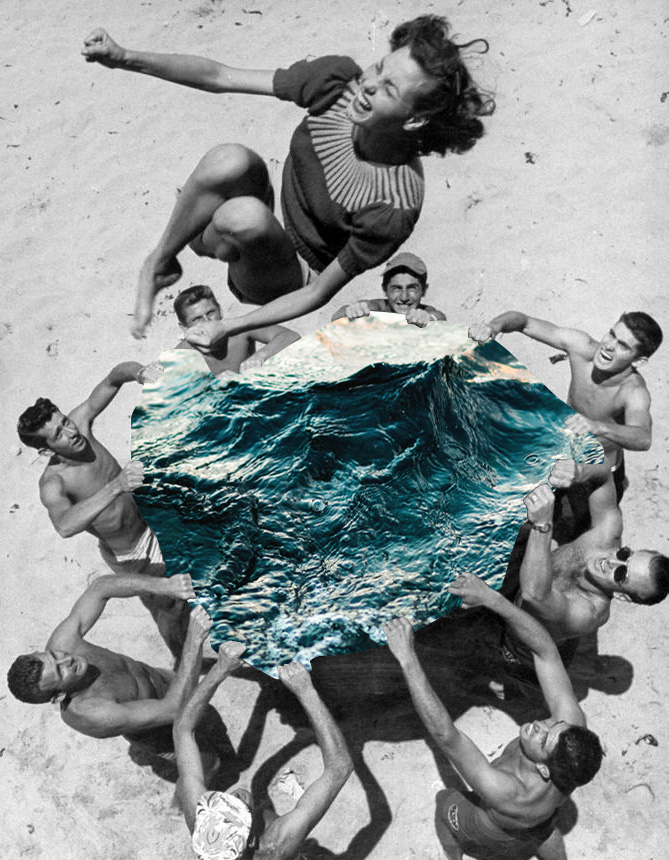 To see more of Özaslan's stunning work, check out her website or Instagram.