The FDA signed off on a fertility awareness app that's being blamed for dozens of unwanted pregnancies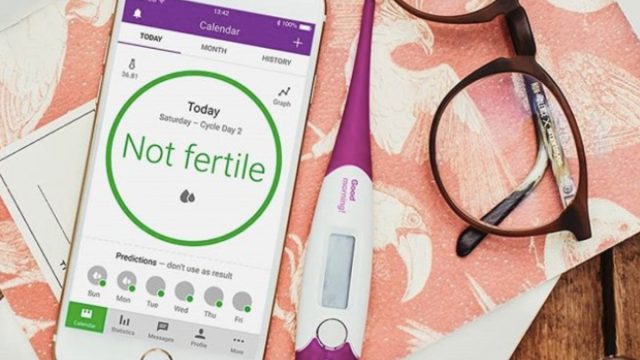 While contraception may not be as widely, affordably, and easily available as it should be, women do have options when it comes to controlling their fertility. But a new form of "digital birth control" has emerged—and many don't believe it's a good thing.
Natural Cycles, a fertility awareness app, got marketing approval from the Food and Drug Administration this month. According to Vox, Natural Cycles is the first app of its kind to be allowed to market itself as a contraceptive in the U.S. While this could be a major, historic moment for technology and non-hormonal birth control, the FDA approval is controversial, given reports that Natural Cycles is to blame for dozens of unwanted pregnancies.
According to Cosmopolitan.com, Swedish news agency SVT reported that a hospital recorded 37 cases of unintended pregnancies among women who said they were using the app as birth control between September and December 2017. Though the app received clearance to be classified as a medical device in Europe in 2017, the Swedish Medical Product Agency confirmed to Vice News that it is currently investigating the app and expects the investigation to be finalized by September.
The FDA's approval does come with the caveat that no form of contraception is infallible, though it's worth noting that among women using the fertility awareness method, "fewer than one to five women out of 100 will become pregnant during the first year of perfect use," according to the American College of Obstetricians and Gynecologists. That's compared to a hormonal method like the birth control pill, which is considered 99.9% effective with perfect use.
FDA spokeswoman Deborah Katz confirmed to Vice that the FDA has reached out to Swedish authorities regarding their Natural Cycles investigation. However, they don't seem too worried about the unwanted pregnancies, citing that "an increase in the absolute numbers of unintended pregnancies is expected with [Natural Cycles'] growing number of users" and that "the information regarding the pregnancies in Sweden is consistent with [the FDA's] knowledge concerning the pregnancy risks associated with [Natural Cycles]."
In the FDA's press release announcing the news, Dr. Terri Cornelison, assistant director for the health of women in the FDA's Center for Devices and Radiological Health, said:
"Consumers are increasingly using digital health technologies to inform their everyday health decisions, and this new app can provide an effective method of contraception if it's used carefully and correctly. But women should know that no form of contraception works perfectly, so an unplanned pregnancy could still result from correct usage of this device."
In a January 2018 statement to Mashable (before the FDA approval but after news of the investigation broke), a Natural Cycles spokesperson echoed a similar sentiment:
"No contraception is 100% effective, and unwanted pregnancies [are] an unfortunate risk with any contraception. Our studies have repeatedly shown that our app provides a high level of effectiveness similar to other methods...At first sight, the numbers [of unintended pregnancies] mentioned in the media are not surprising given the popularity of the app and in line with our efficacy rates. As our user base increases, so will the amount of unintended pregnancies coming from Natural Cycles app users, which is an inevitable reality."
Natural Cycles, which costs $79.99 a year, is available on both Google Play and Apple's App Store. According to data from the company, the app has more than 500,000 users in 161 countries. The "digital birth control" technology relies on the biological fact that body temperature rises slightly when the ovaries release an egg.
The app works by having users input their daily body temperature, recorded using a highly sensitive basal thermometer sent by the company. Once the temperature readings are plugged into the app over a period of time, the app calculates ovulation times based on temperature and menstrual cycles. Natural Cycles will then give the user a green "go-ahead" if it's a day when they're not ovulating and theoretically don't need contraception, or a red "stop" indicator if it's a day they are ovulating and should avoid having unprotected sex.