It's National Sister Day! Here are our favorite sisters from film and TV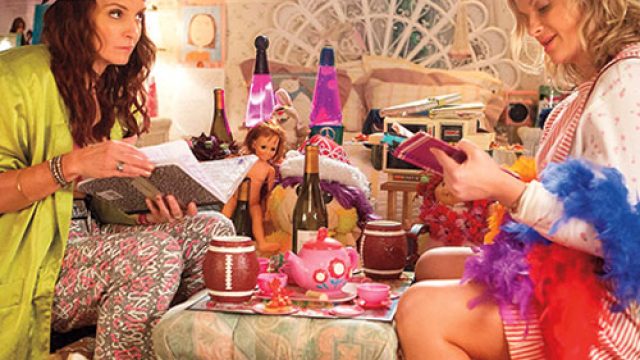 It's National Sister Day! Sure, National Siblings Day is pretty great, but there is just something special about having a sister (even if she steals your clothes and drives you crazy at times). Even if you don't have a real-life sister, you've still got these fabulous movie and TV girls to help you see just what being a sis is all about.
So here are our picks for the 10 best film sisters and 10 greatest TV sisters of all time.
Movies:
Maura & Kate Ellis — Sisters
Amy Poehler and Tina Fey forever! We've always been big fans of these two funny ladies, so when they teamed up to play actual sisters in the movie Sisters, we freaked out. No matter what happens in the outrageous film, Maura and Kate are bonded as family and they protect the other. They even take the heat for each other or stay sober so the other one can have the night of her life — that's sacrifice!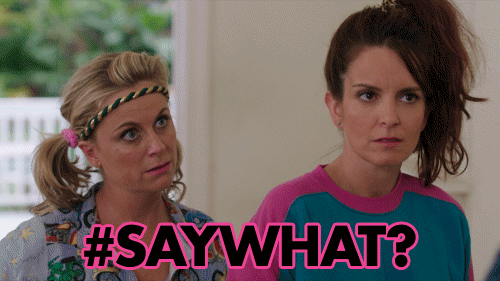 Gillian & Sally Owens — Practical Magic
Practical Magic is a surprisingly spectacular film. ICYMI: It's about sisters who are witches, which is an awesome premise in itself. The Owens sisters have been sisters in many lifetimes and lean on each other through all the tough times (not to mention the love curse they both constantly experience). They cover for each other no matter what the circumstance. Oh, and they have midnight margaritas, which is as amazing as it sounds.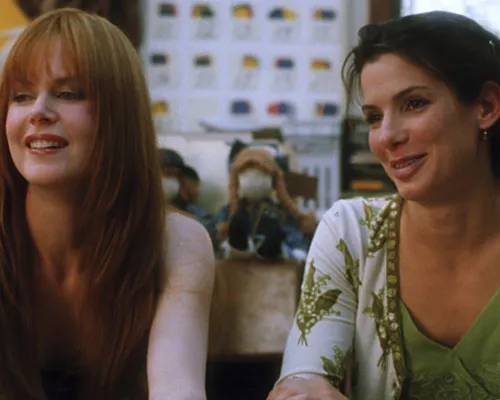 Katniss & Primrose Everdeen — The Hunger Games
Come on, do we even need to explain this one? Katniss literally sacrificed herself and volunteered as tribute in order to make sure her little sister didn't have to fight to survive the games. It is the most selfless sister act ever.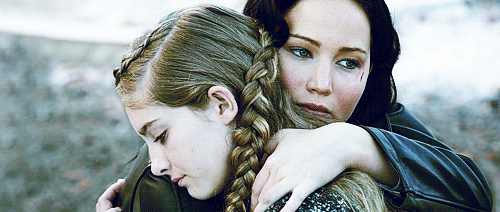 Dottie Hinson & Kit Keller — A League of Their Own
These two definitely had their ups and downs while playing baseball, but they both really did want the other one to be happy. Dottie and Kit sure had their ups and downs throughout the experience of playing on their own baseball team, but they supported each other no matter what. Plus, they were total badasses on the field and brought out the best in each other when it came to the game.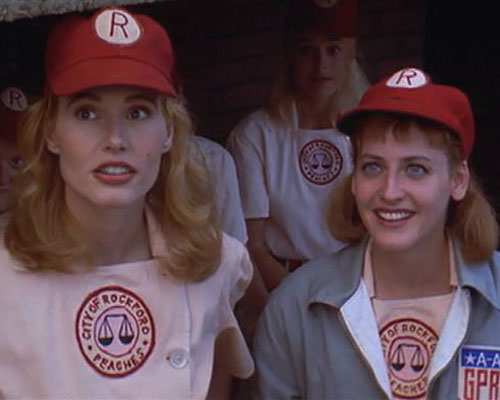 Kat & Bianca Stratford — 10 Things I Hate About You
Kat and Bianca are definitely opposites. And though Bianca helps trick Kat into dating Patrick for her own selfish reasons, they end up falling in love together so Bianca gets good sister points for that. Plus, when it comes down to it, she actually stands up for her big sis by kicking Joey in the groin. Oh, and Kat puts aside her personal ideals to go to the prom so Bianca can have her dream night.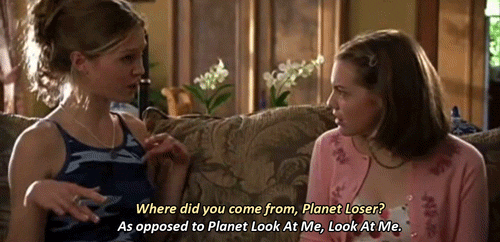 Annie James & Hallie Parker — The Parent Trap
Twins… what could be better? Annie and Hallie are the cutest twins in movie history. They were enemies from the moment they met, but once they found out they were sisters, everything changed. They became inseparable, saved their dad from a terrible marriage and helped rekindle their parents' romance. Not too shabby for two 11-year-old girls.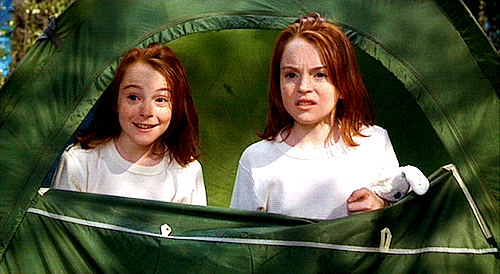 Betty & Judy Haynes — White Christmas
Sisters, sisters, there were never such devoted sisters! The 1954 film is iconic for many reasons (including its song with the same name, obviously) but the Haynes sisters might be the *best* part. They are a sister act that can sing and dance and look flawless while doing so. Betty is ultra protective of her baby sis, Judy, and all Judy wants is Betty to find love. It's adorable.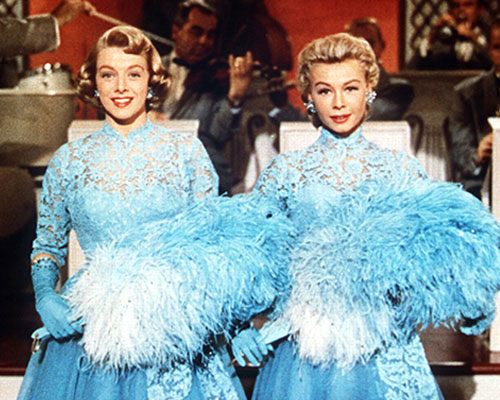 Elsa & Anna — Frozen
We know what you're thinking, Elsa was a mean girl, but she was only rude to her sister to protect her from the monster she thought she was. Anna proved that love could conquer all and that family comes first when she saved Elsa's life. Plus, they were both pretty impressive for kids who basically raised themselves.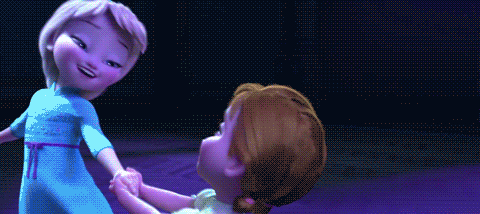 Alison & Debbie Scott — Knocked Up
These two might not appear like the greatest sisters, but they are actually pretty awesome. They are SO real and no matter how hard things get, they are always supportive and consistently there for each other. Plus, Debbie lets Alison live in her swanky guest house, which is pretty cool of any sibling.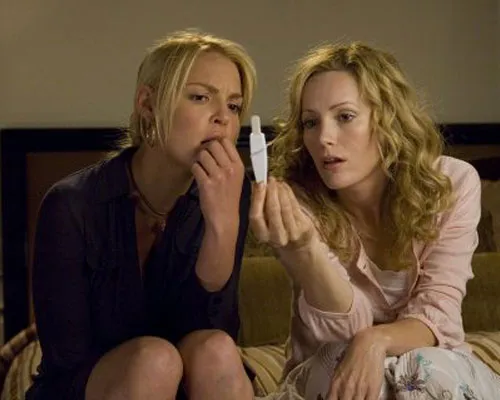 Mary, Winifred & Sarah Sanderson — Hocus Pocus
The Sanderson sisters might be evil and want to suck all the lives out of the children of Salem, but they are really good to one another. Sure, Winnie is mean to her sisters when they say dumb things, but ultimately their love and loyalty to one another is what makes them so strong as sisters.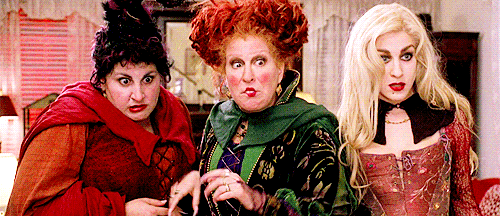 TV:
Tia Landry & Tamera Campbell — Sister, Sister
Hello, the whole show was about sisters! Real-life twins, Tia and Tamera Mowry played twins that found each other when they were teenagers and somehow managed to convince their single parents to live together under one roof. It was brilliant.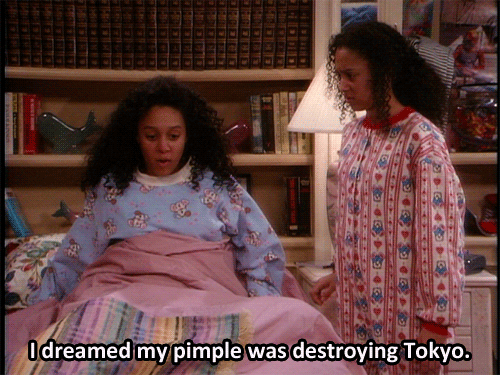 Stephanie, Michelle & D.J. Tanner — Full House
What's not to love about the Tanner girls? While Full House was all about Danny Tanner raising his three daughters with the help of two hilarious uncles, most of the time it felt like these ladies were raising them. They were always there for each other no matter what and showed every episode that they were honest and sweet sisters.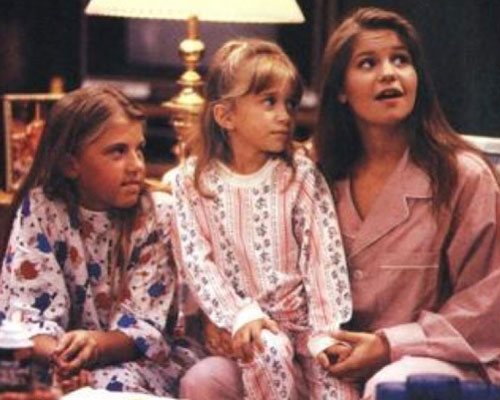 Piper, Prue & Phoebe Halliwell (and Paige Matthews) — Charmed
Charmed was a double whammy when it came to awesome sisters. The power of three only worked when all of the sisters were together, so Piper, Prue and Phoebe had to work together in order to save the world from demons, which is pretty cool. Of course, when Prue (*ahem*) moves on and Paige comes around, she's a welcome (not to mention hilarious) addition to the crew.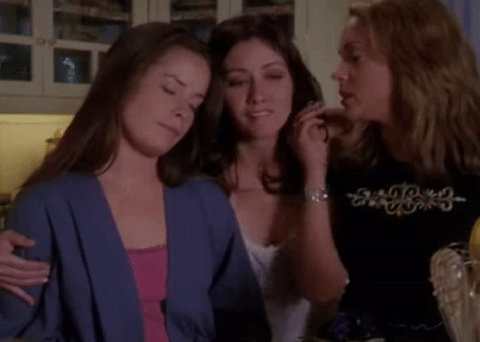 Arya & Sansa Stark — Game of Thrones
The Stark family is filled with total badasses on Game of Thrones, but we're just focusing on the ladies right now. Although Arya and Sansa haven't spent a ton of time together since season one of the series (to be fair, none of the Starks really have), they are still very loyal to one another and continue to root for the other one to survive. Oh, and in real life Maisie Williams and Sophie Turner are BFFs, so that makes us love them even more!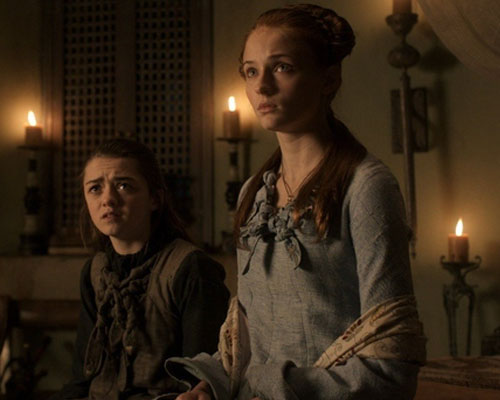 Buffy & Dawn Summers — Buffy the Vampire Slayer
Buffy literally sacrificed herself to save her sister by jumping off a giant tower into a vortex that killed her. How can you be a better sister than that? Plus, Buffy stepped up and helped care for Dawn when their mother died and Dawn helped Buffy when she came back to life and couldn't deal with being on Earth when Heaven was so much better.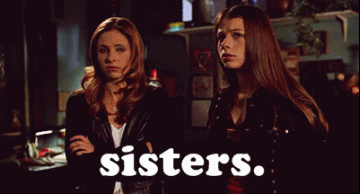 Amy, Rachel & Jill Green — Friends
Even though Rachel's sisters (Amy played by Christina Applegate and Jill played by Reese Witherspoon) weren't in a ton of episodes, they are still worth mentioning. Amy could never get baby Emma's name right, while Jill tried to be like her big sister, but just couldn't stop shopping. They were hilarious and made Rach even more lovable. Side note: Phoebe and Ursula on Friends were also pretty great sisters and deserve honorable mention here.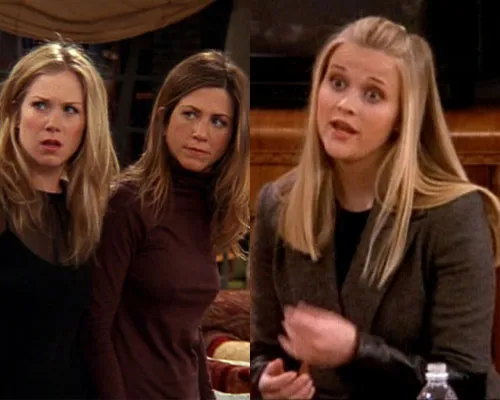 Valerie & Holly Tyler — What I Like About You
Do you remember this WB series? It was SO good. Valerie was a successful woman who ended up taking care of her wild, teenage sister while living in New York City. The two fought a lot, but ultimately they brought out the best in each other and more often than not they helped each other find love.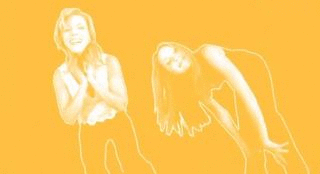 Kitty & Sarah Walker — Brothers & Sisters
The Walker clan was perfect. They were so real and relatable and at the helm of the brothers and sisters of the series, were the two sisters, Kitty and Sarah. Throughout the show, Kitty and Sarah built each other up, drank together when times were rough and bonded while trying to help their brothers find love and live happily, ever, after. They truly were best friends.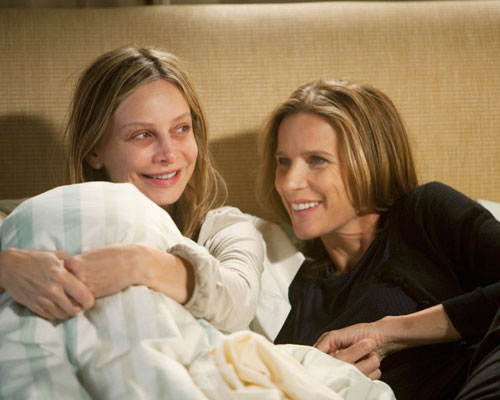 Daphne & Maddie Conrad — Nashville
Nashville's Daphne and Maddie Conrad are played by real-life sisters, Maisy and Lennon Stella and we can't get enough of them. In addition to being the support system their mom Rayna Jaymes needs on the show, they sing together and totally kill it. Sure, they go through growing pains as Maddie gets older and more independent, but when they want a break from the stresses of life they just play music together, which is so special.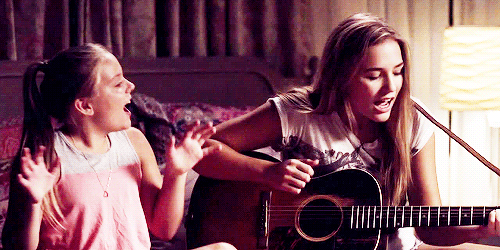 Jenny & Abbie Mills — Sleepy Hollow
Sisters who fight supernatural beings together and save the world from the four huntsmen — what could be more amazing than that? Jenny and Abbie are all each other has in life and together they save Sleepy Hollow and dive into supernatural adventures on the regular. They are pretty much the coolest sisters ever.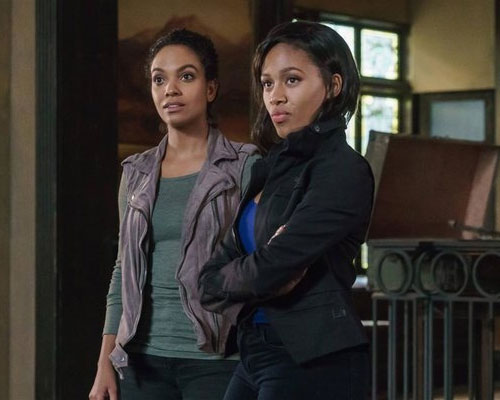 Happy National Sister Day to all you ladies out there!