Mermaids agree — the best things in life are made of chocolate
This week, we celebrate National Chocolate Ice Cream Day!
So, in honor of this mer-mentous occasion, here is our very own Chocolate Ice Cream Mermaid!
If this doesn't make you wanna eat all the chocolate ice cream lining your grocery store's shelves, then something is wrong.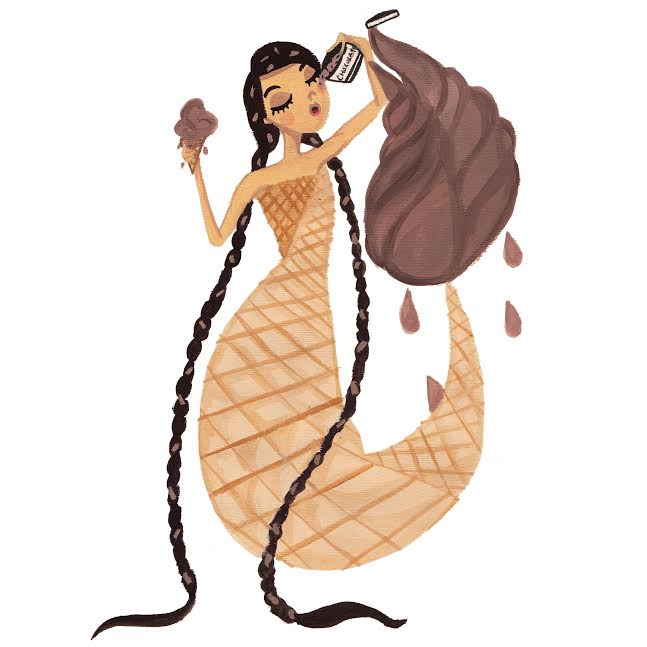 In the United States, we produce around 1.6 billion gallons of ice cream each year. Whether you prefer your chocolate ice cream in a cone, a cup, a sundae, in a milkshake, or in any kind of dessert really, let's celebrate the existence of chocolate ice cream by eating a scoop (or two!) this week!
If you want some ideas for desserts that incorporate chocolate ice cream, we've got you covered.
Hope you swim by next week!