7 reasons to celebrate National Bubble Bath Day and embrace pruned fingers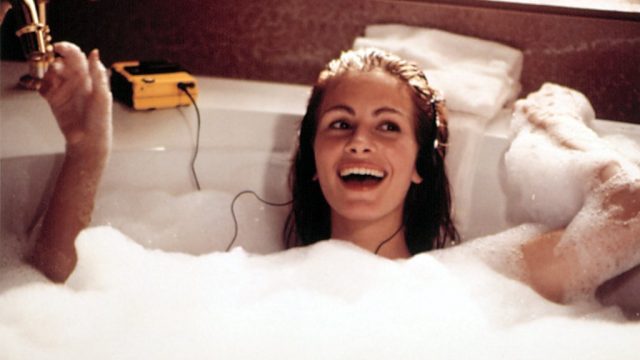 If you weren't aware, January 8th is National Bubble Bath Day. Yes, that's right. Happening appropriately in the dead of winter is National Bubble Bath Day, the quirky little holiday you didn't know existed.
When it comes to made-up days, this one really speaks to our souls. Because after weeks of family time, shopping, and planning, the only requirement to celebrate National Bubble Bath Day is to pour oneself a hot bath and forget about the world. And these days we need that more than ever.
For those going back to work or school today, National Bubble Bath Day came just in time. Seriously, what better way to remedy a case of the Mondays than with a hot, relaxing bath with plenty of bubbles?
To celebrate this sudsy holiday, we've rounded up some of our favorite tweets about National Bubble Bath Day embracing that #BubbleBathLife. Enjoy!
Brrr
Bubble bath are the best RX for combating cold winter weather.
Cheers!
Enjoy your bubble bath this evening alongside a beer, or even better, a glass of bubbly sparkling cider.
Bubbles, Disney-style
No judgments if you want to sing "Under the Sea" during your bubble bath time.
Could you be any more relaxed?
We don't think so.
Seriously, stop
National Bubble Bath Day is technically a holiday, and you're not supposed to work on holidays, right?
Lipstick and jewelry, why not?
We should all feel as glamorous as a vintage movie starlet while taking a bubble bath on National Bubble Bath Day.
Don't forget your playlist
Spotify has got you covered with a relaxing "bubble bath and chill" music playlist.