'Game of Thrones' Star Nathalie Emmanuel Loves These Sneakers Made From Corn
The $85 sustainable shoes are selling out.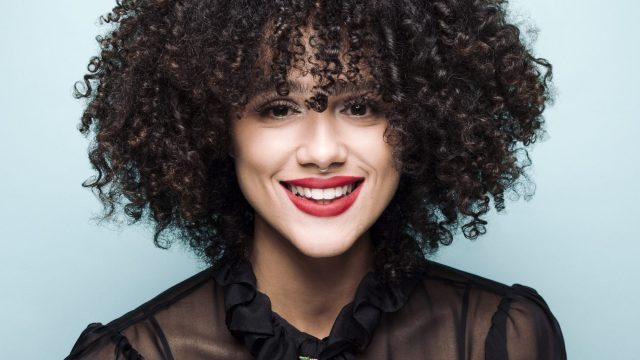 We all fell in love with Nathalie Emmanuel when she played Daenerys Targaryen's loyal aide Missandei in Game of Thrones and when she starred in Mindy Kaling's Four Weddings and a Funeral series adaptation. Now, Emmanuel is giving us a peek into some of the things she loves—including a relatively affordable (in celebrity terms, especially) pair of sustainable sneakers that look perfect for summer and fall.
In a new interview with Glamour, the Game of Thrones star spills on some of her favorite things right now, from the books she's reading (Natives by British rapper Akala) to the leave-in conditioner that helps her stunning curls (from Traci Ellis Ross's brand, Pattern) to her favorite yoga wear (this crop top from Nunémoné ). When asked about her favorite sneakers, she named the sustainable Reebok NPC UK Cotton and Corn shoes.
I was working with Reebok recently, and they brought out a line called Cotton and Corn, made of natural ingredients that featured a mostly, if not fully, biodegradable trainer, Emmanuel said.
"I really like those and have them in a few colors: lilac, cream, and blue," she added. While the lilac and blue colorways, sadly, are already sold out, you can still grab the cream-colored sneakers on sale for $85.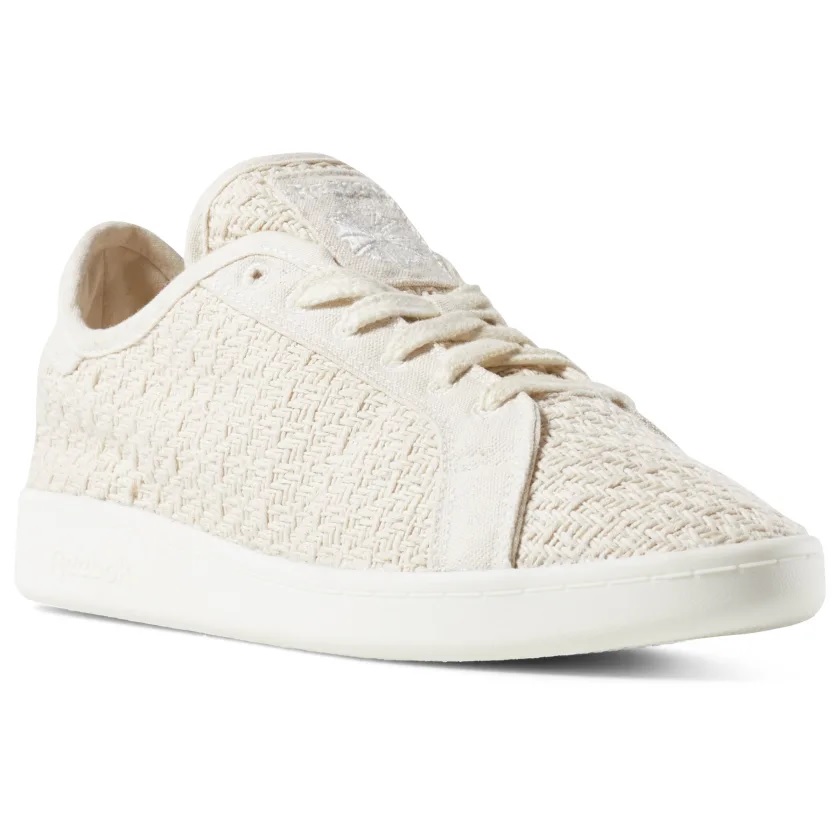 Shop it! $84.97, Reebok
Reebok announced that it was committing to investing in plant-based footwear by launching the Cotton and Corn initiative in 2017. The specific sneakers that Emmanuel loves are based on the classic NPK Reebok silhouette but instead of using petroleum, like many sneakers, the soles are derived from corn. Plus, the upper is 100% cotton, and the insole is made from castor bean oil. They're the first-ever 75% USDA certified bio-based shoes. Plus, the texture makes them super cute for summertime, in our humble opinion.
Channel Emmanuel's active spirit (did you know she was a certified yoga instructor?) and twin with her in these sustainable sneakers.