Natalie Portman's adorable dress has butterflies and unicorns and everything we need
The reviews are in, and everyone is in love with Natalie Portman's portrayal of Jackie Kennedy in the latest biopic. The film, which was released just yesterday, follows Jackie's response in the days following her husband's murder, and it's pretty weighty.
But naturally, Natalie Portman also understands her character's lighter side. Not only was Jackie Kennedy intelligent and poised, she also knew how to rock a mean outfit. And just like Jackie, Natalie has been known to light up the fashion scene a time or two. The actress is really showing us how to dress fun and classic while pregnant, and we're obsessed!
Recently, Natalie wore a dainty dress covered in butterflies and unicorns, and brought all of our fairy dreams to life.
We seriously can't get enough of Natalie's pregnancy looks, and this dress is giving us so much life!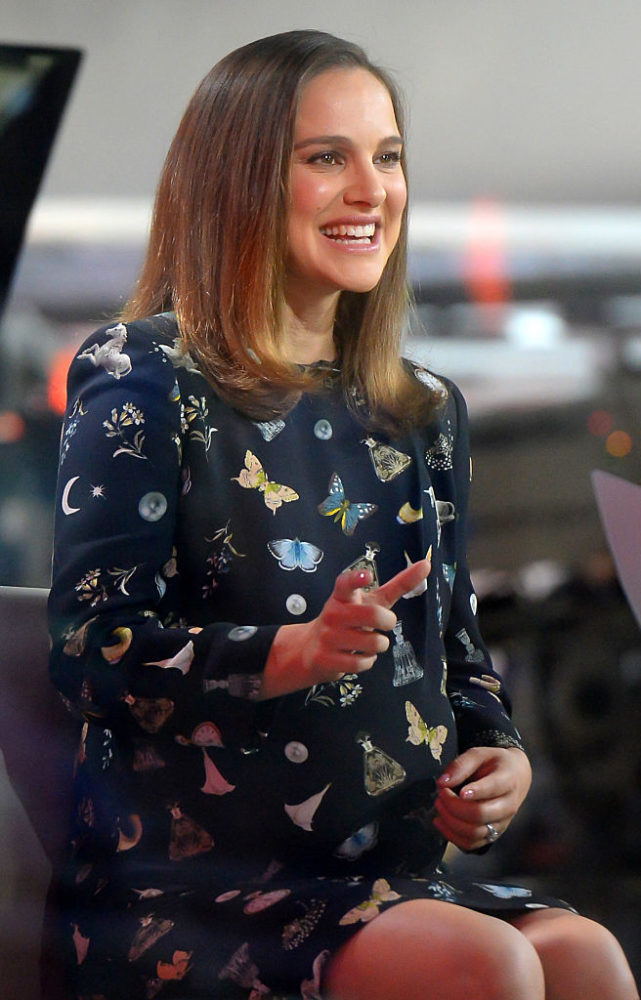 And Natalie paired the dress with some adorable burgundy velvet, babydoll flats, giving it a casual edge.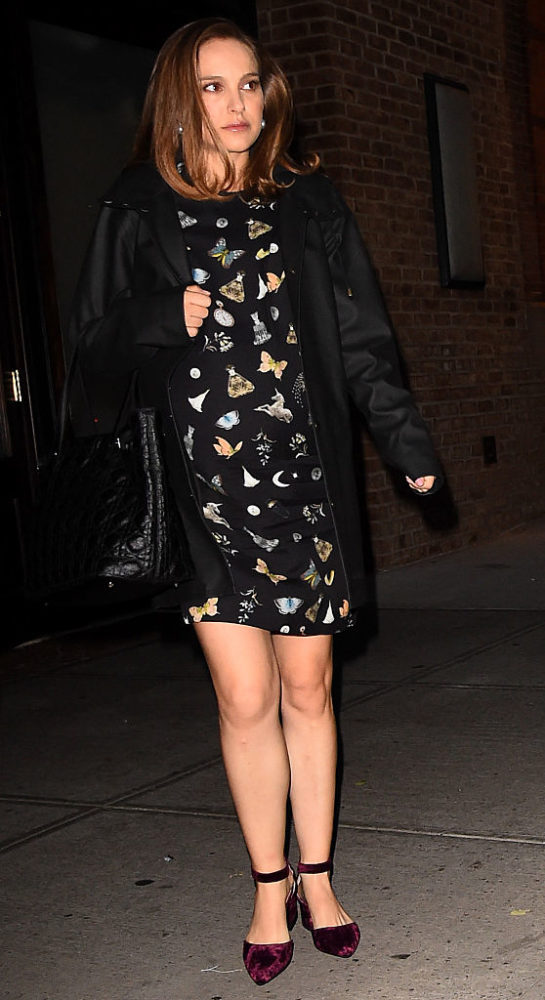 We love this dress for so many reasons, but mostly because it can be both dressy and casual depending on what you choose to pair it with! Natalie opted for a more dressed-down look, but it can totally be jazzed up with other accessories. A pair of strappy heels and a blazer would definitely take it up a notch, if needed for a fancier occasion, however Portman definitely knows how to keep it perfectly simple.
We just love Natalie's style. She definitely knows what she's doing.