Natalie Portman wants people to calm down about her baby bump
Pregnancy is a crazy time in a woman's life. Lots of things are happening to your body, your state of being changes quickly, and it's a lot to deal with. To add to that, people constantly have opinions about your pregnancy and your body. This is no less true if you're a celebrity, as Natalie Portman's comments about her baby bump reveal.
The actress announced that she was pregnant with her second child in September, but because of the actress's small frame, her growing baby bump looks like she's farther along than she actually is. "It's weird because I'm like a small person in general, so you show a lot faster and a lot more when you're small," she explained in a recent interview with Jimmy Fallon.
While the Jackie star is definitely correct, there is another factor to consider. As this is Portman's second pregnancy (she and her husband Benjamin Millepied have a son Aleph born in 2011), she was going to show very differently no matter her frame.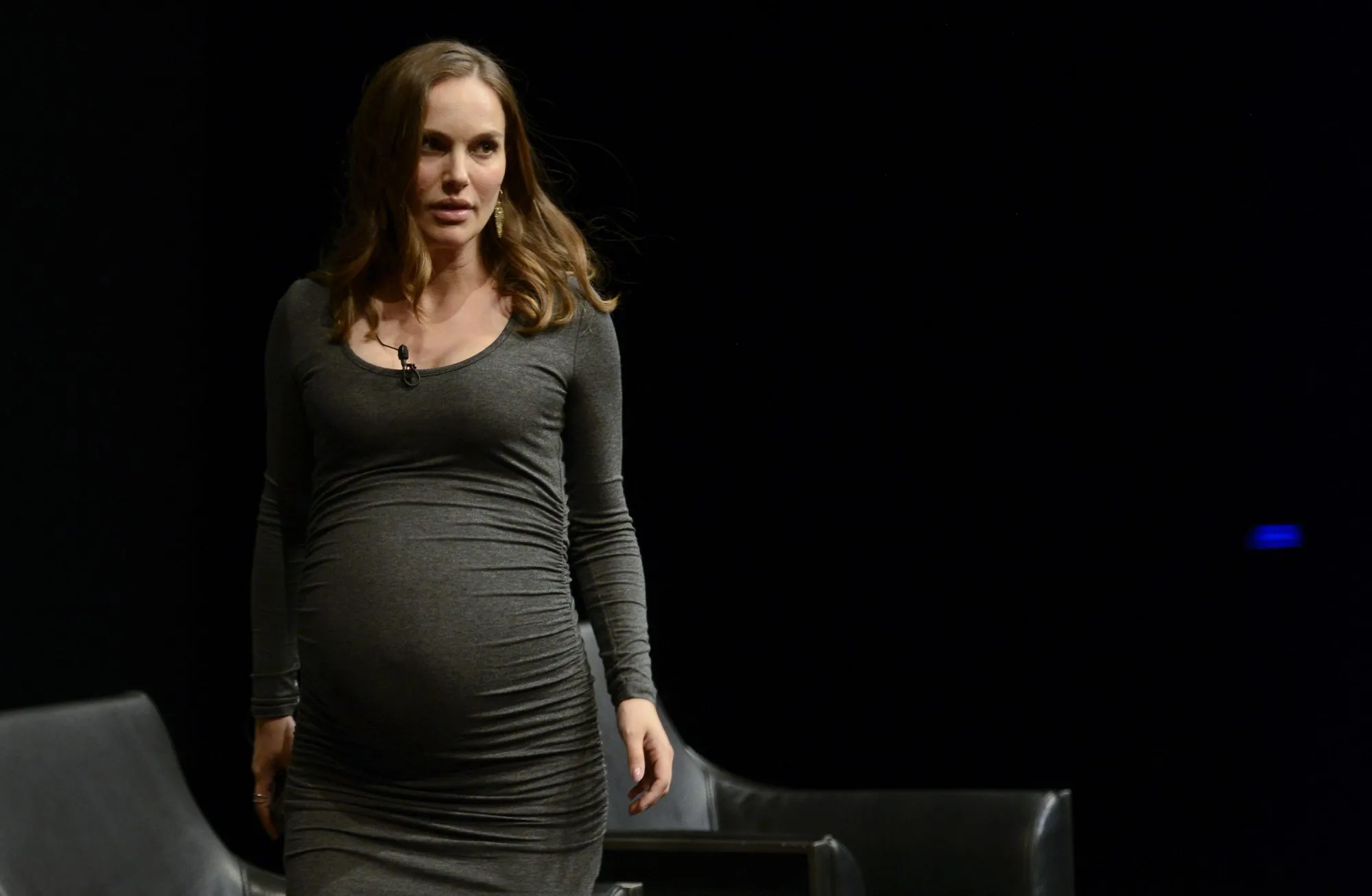 Often with a second pregnancy, a woman shows much earlier because the muscles in the stomach have already been stretched once. Really — it's like sense memory, the fetus is able to make room much sooner. So you'll often look much more pregnant by your fifth or sixth month the second time around. "Everyone thinks I'm about to like pop and about to give birth any minute and I have months to go!"
https://www.youtube.com/watch?v=pZTXv5NpgaI?feature=oembed
Though there is no denying her pregnancy now, Fallon gave Portman a good natured ribbing about not sharing the good news when they saw each other earlier in her pregnancy over the summer. "I thought everyone would know because I wasn't drinking," she joked. In any case, no one should have the focus be on how big their "bump" is.
But, if the Oscar buzz surrounding Jackie is right, we may get to see Portman show it off in another beautiful gown on a red carpet.