Natalie Portman's baby bump fashion just won the Palm Springs International Film Festival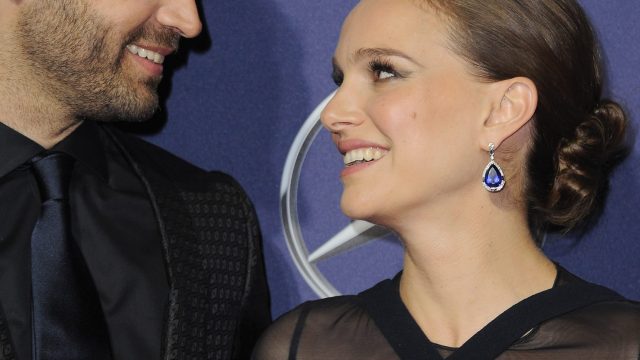 There's chic, and then there's a very pregnant Natalie Portman at the Palm Springs Film Festival, which takes it to a whole new level and reminds us that the Jackie star is basically a resurrected version of Ms. Kennedy Onassis herself.
Portman, who is expecting her second child with her husband, the French dancer and choreographer Benjamin Millepied, in the coming weeks, was honored at the Palm Springs International Film Festival Monday night for her Golden Globe-nominated work in Jackie. The couple — who famously met when Millepied choreographed Black Swan — rocked the carpet in matching black-and-navy ensembles.
And we. Are. Obsessed.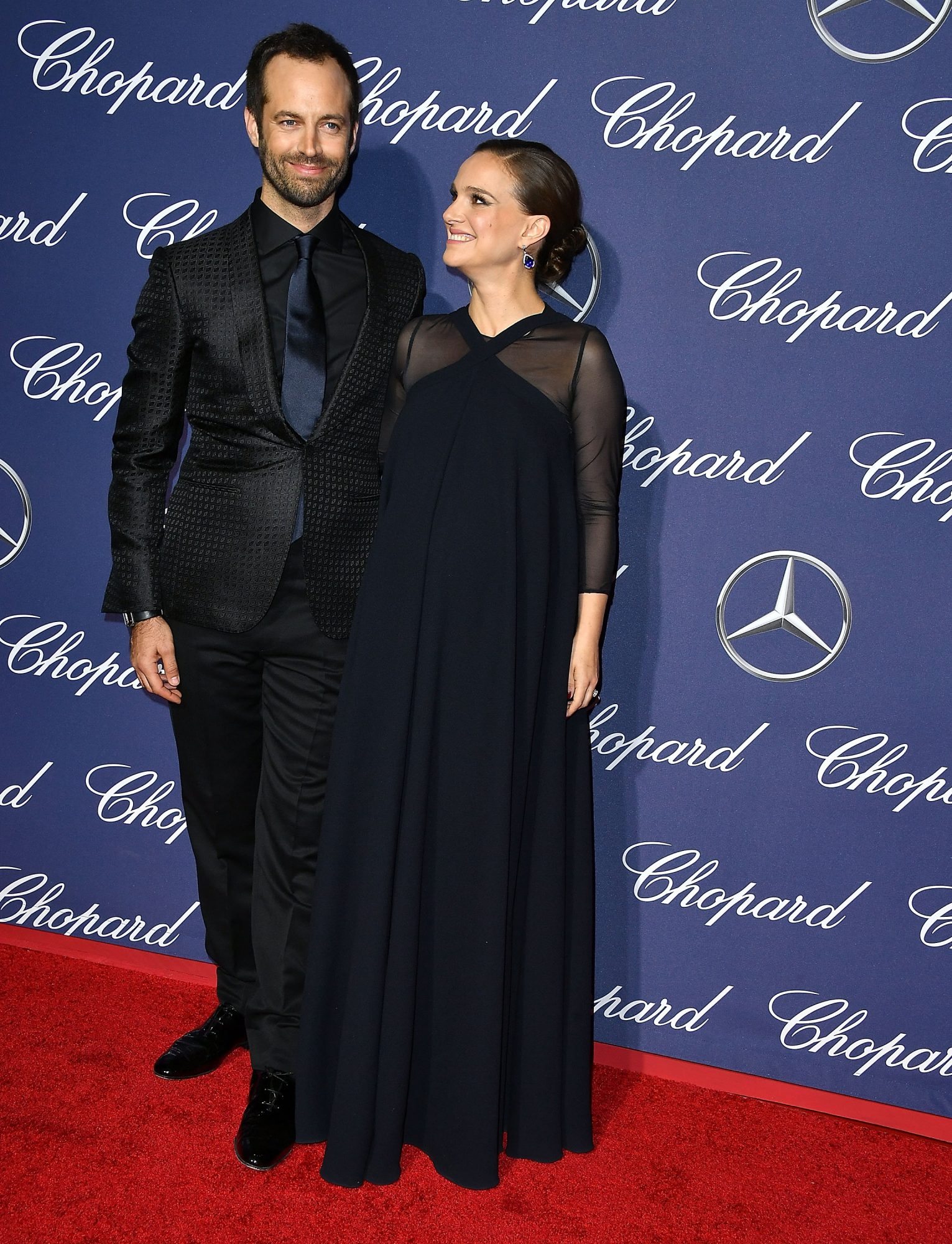 The sheer-sleeved maternity gown, undoubtedly chosen by Portman's chosen stylist Kate Young, looked sleek and stunning on the actress — which is surely a sign of great things to come over the next few weeks during awards season.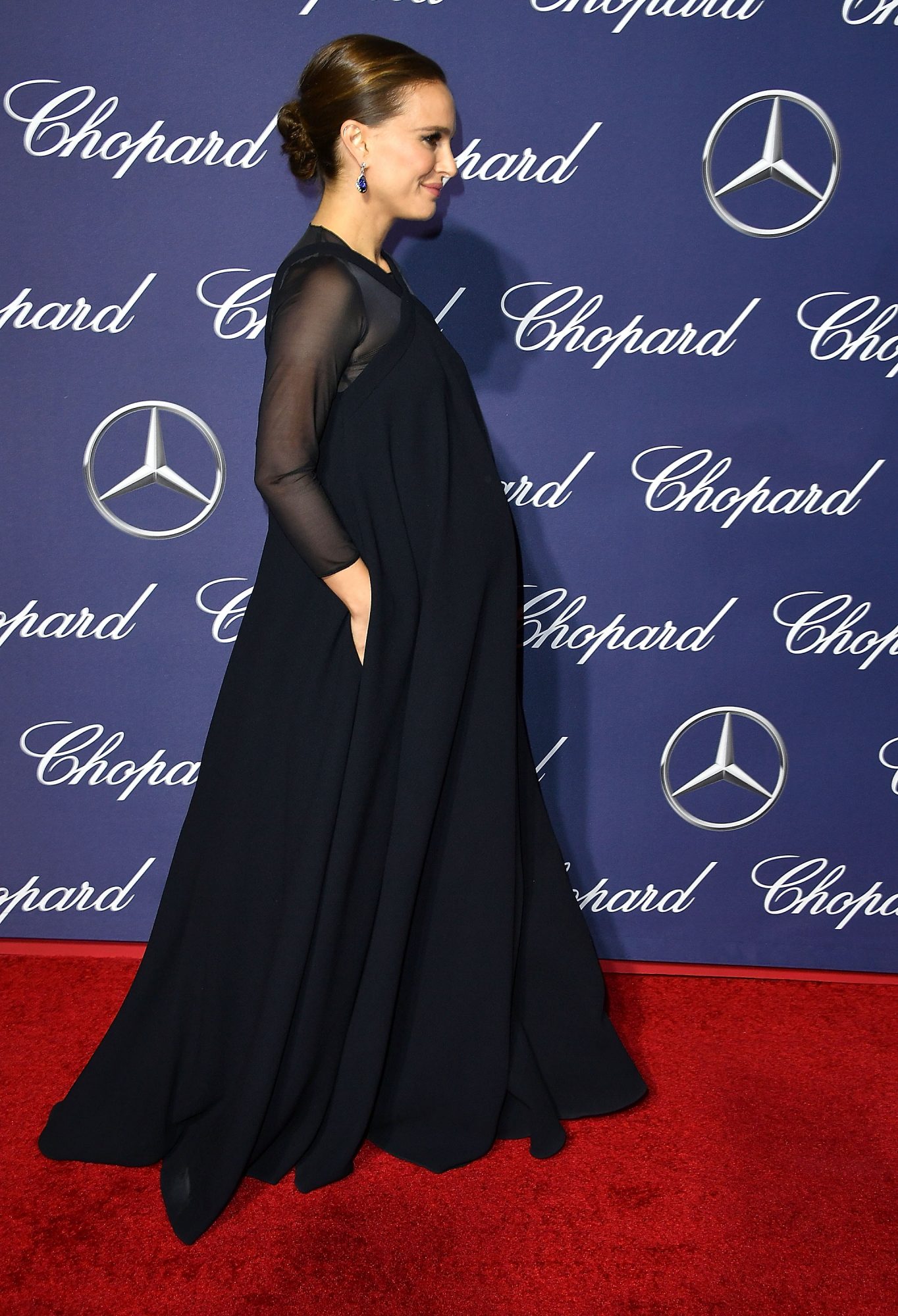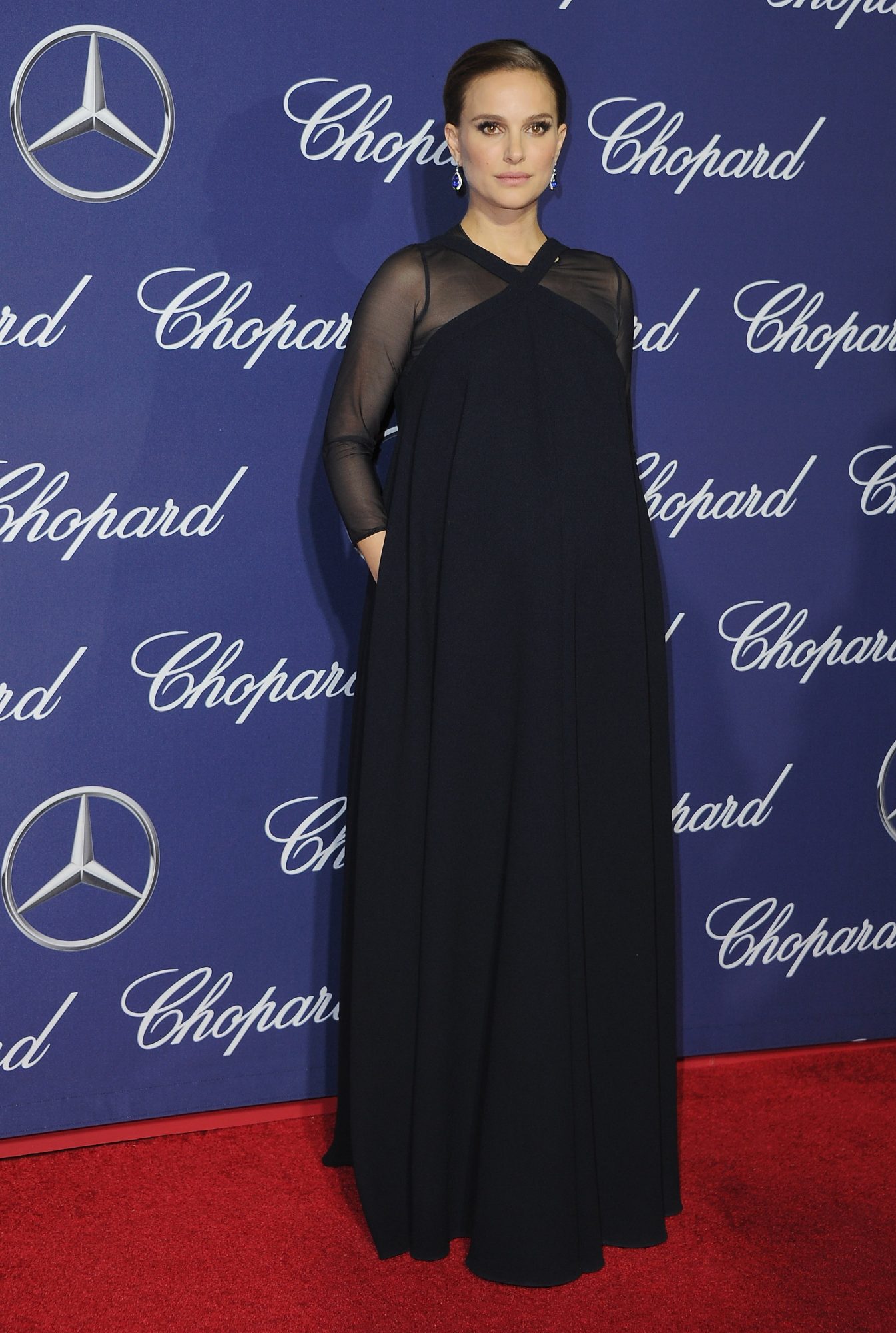 As if being nominated for a major award while being super gorgeous and very pregnant wasn't cool enough, Portman also had the honor of being, well, honored at the festival by Tom Hanks, aka America's Dad. Hanks said Portman was "the only actor" who could have adequately played Kennedy Onassis, and we just-so-happen to agree.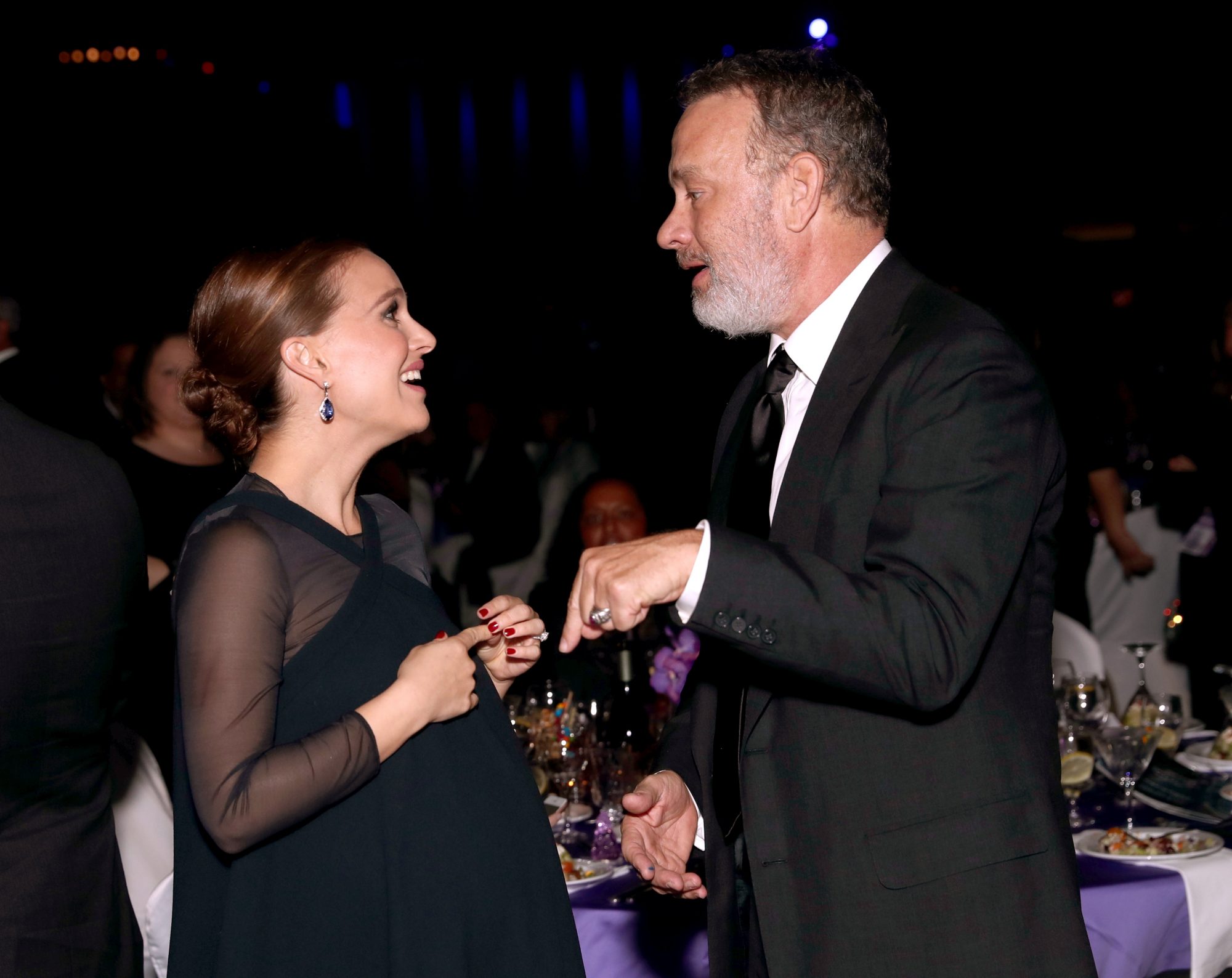 "I think I can retire now after getting Tom Hanks to say all those nice things about me," Portman said when she took the stage. "My grandmother, when she moved to Palestine from Romania ... in the late 1930s, she and her roommate shared one dress. And they had to take turns who would go out for the day. The other one would stay home, in bed, in their underwear while the other friend got to be out working and wearing their one dress. So I think it would tickle her, I would hope, to know that I got to play the best dressed woman in the world."