Can we talk about all of Natalie Portman's gorgeous pregnancy ~lewks~ these last few weeks?
So, like, it's not as though we don't expect Natalie Portman to absolutely slay on the red carpet all the time, but we wanted to take a minute to appreciate Natalie Portman's red carpet pregnancy looks, because they deserve their own special mention. We can barely walk in high heels at peak fitness, and yet Natalie gracefully struts her stuff on the red carpet while pregnant, floating down the carpet like a dream. On top of that, every single dress she's worn has been a total winner.
We've heard of pregnancy glow, but Natalie looks otherworldly radiant. We just want you to appreciate this, okay? For example, this uber unique dress that makes her look like some kind of fertility goddess, like. She looks SO GOOD.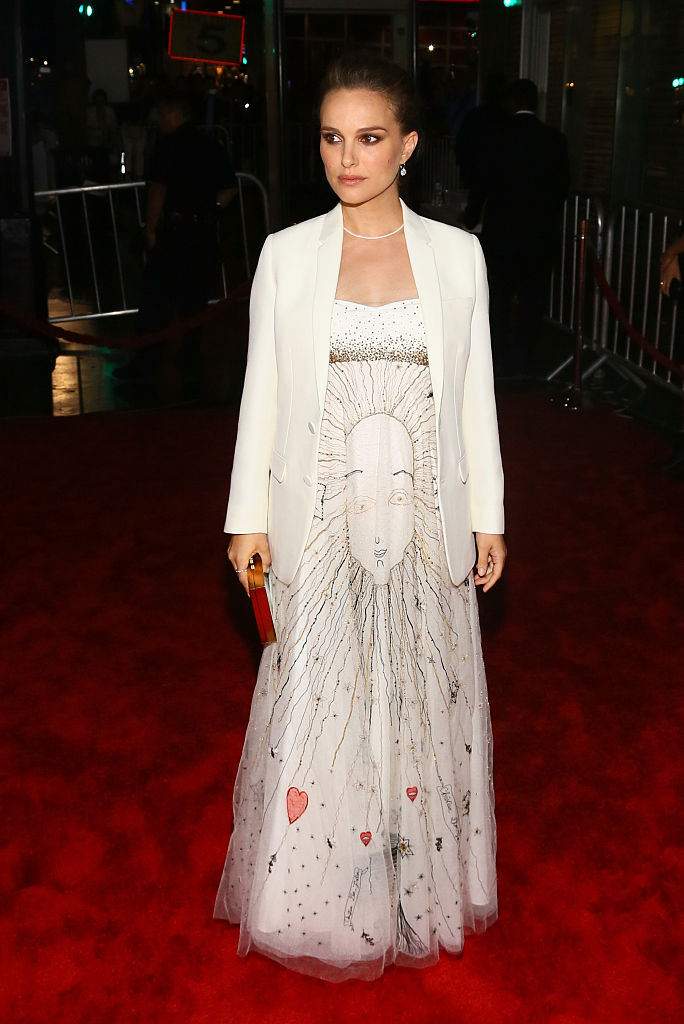 And this satiny striped gown with hoop earrings and bell sleeves. So trendy and lovely. Side note: she kind of looks like Lana del Rey here, doesn't she? A pregnant, red carpet-ready Lana del Rey, but still.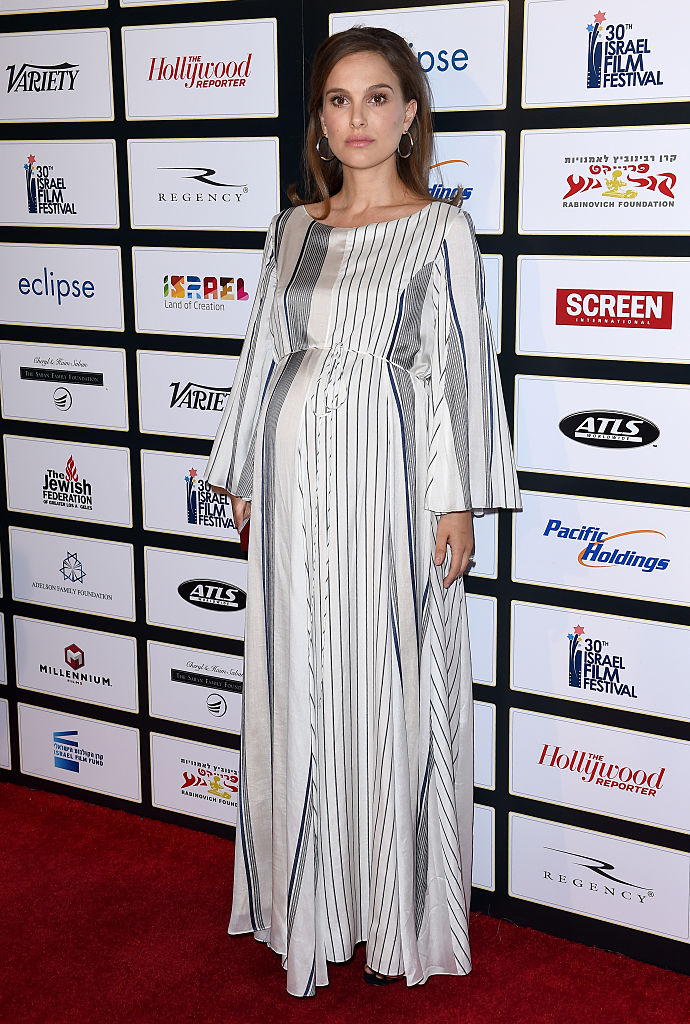 AND this uber glam little black dress look. Baby bump: adorable. Hair: stunning. Nail polish: on point and gothic AF. Heels: still defying gravity. A WIN ALL AROUND.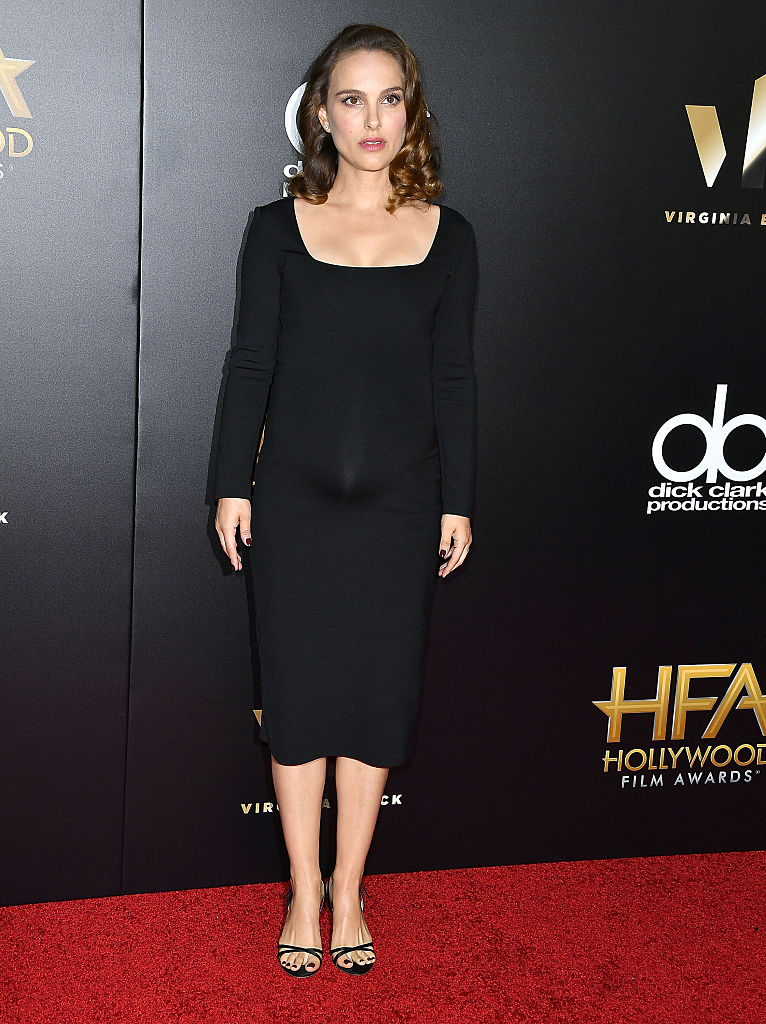 Lastly, we've got another LBD to admire, but she paired it with some green statement earrings that we're seriously ooohing and ahhhing over. AND AGAIN WITH THE HEELS. Natalie Portman is a superhero.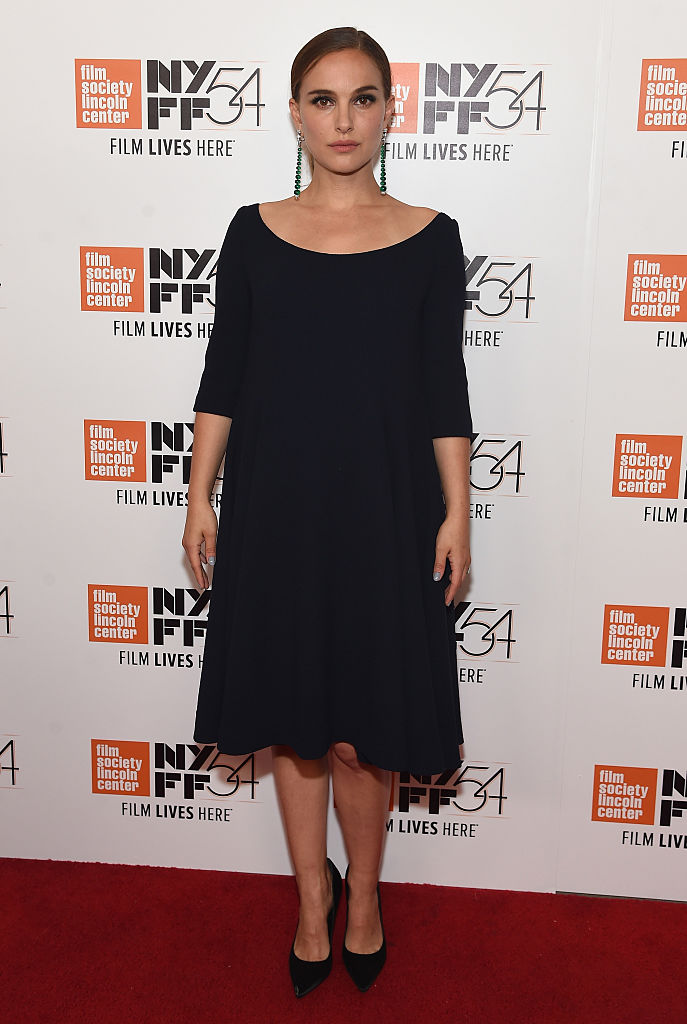 This lady deserves a medal, to be honest.