Natalie Portman's Dior cape honors women directors snubbed by the 2020 Oscars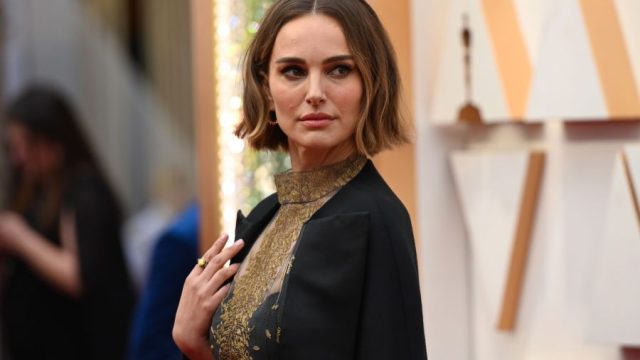 The 2020 Oscars nominations were accompanied by a long list of disappointing yet unsurprising snubs. For the second year in a row, not a single woman was nominated in the Best Director category. As Issa Rae famously said when reading off the list of all-male nominees, "Congratulations to those men." The absence of women directors on the nominee list is in no way proportional to the amount of women directors in the industry, because women directors are out there and quite simply, they killed it this year. To give us all a reminder of who those filmmakers are, Natalie Portman had many women directors' names embroidered onto her Dior cape at the Oscars.
These are all the names you can see on Portman's cape: Lorene Scafaria, who directed Hustlers; Lulu Wang, who directed The Farewell; Greta Gerwig, who directed Little Women; Mati Diop, who directed Atlantics; Marielle Heller, who directed A Beautiful Day in the Neighborhood; Melina Matsoukas, who directed Queen & Slim; Alma Har'el, who directed Honey Boy; and Céline Sciamma, who directed Portrait of a Lady on Fire.
When Portman was asked on the red carpet how she decided to make this statement, she offered up a simple explanation. "I wanted to recognize the women who were not recognized for their incredible work this year, in my subtle way," Portman said.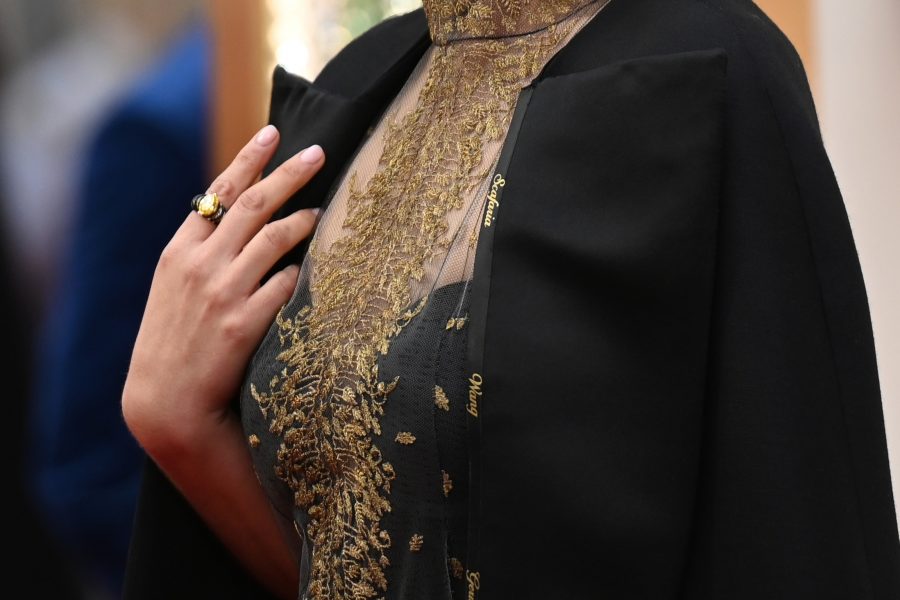 In addition to making a powerful statement, Portman's gown was a showstopper on its own. It featured a black bodice underneath, a sheer mesh overlay with gold embroidery on top, a regal-looking rope belt and the real winner of the look, a floor-length cape featuring the last names of the eight women directors who deserved way better.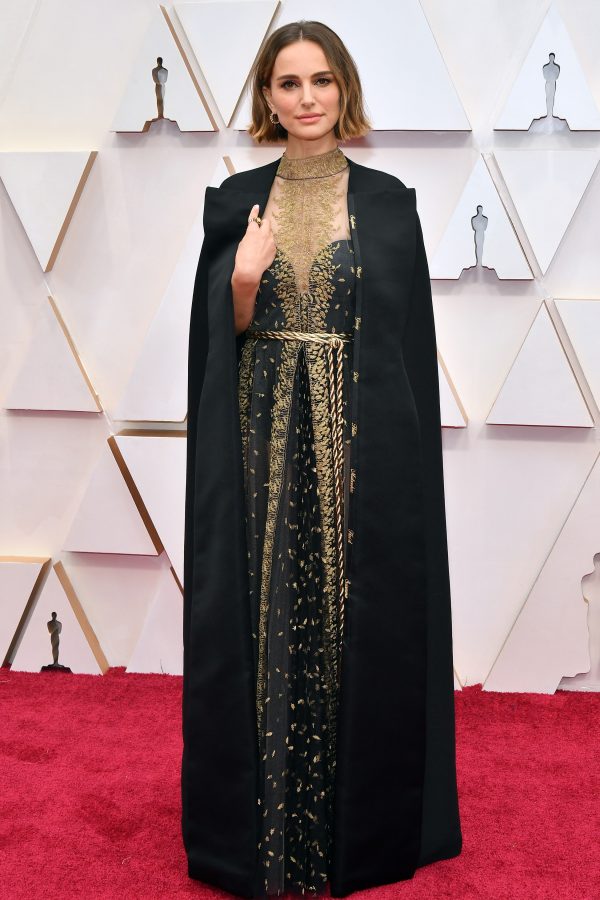 Portman's cape shines a light on an important conversation that we always seem to be having during awards season. There's a serious lack of representation in the entertainment industry, and those who are trying to do something about it aren't getting the recognition they deserve. So we're going to stay seated when they announce the winner of Best Director this year until we see some more gender parity in future awards nominations.