Natalie Portman looks like she's wearing a museum-worthy work of art in this dress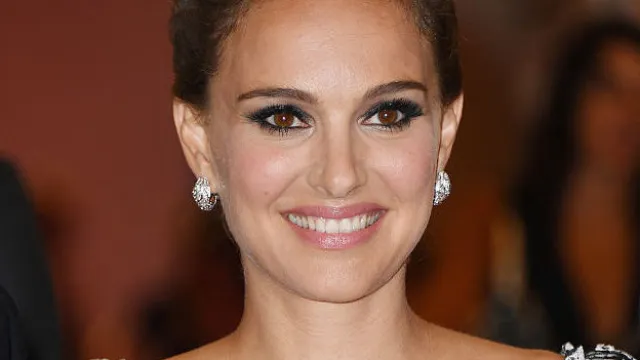 Natalie Portman stunned us today on the Venice Film Festival red carpet for the premiere of her new film, Jackie.
By floating above the carpet in this laser-cut, lace couture dream:
Yes Natalie, come THRU with the allll the romance. This gown is monochrome and more – from her perfect chignon to the Picasso-esque detailing of the cut-outs.
Not only are we seeing floral-inspired shapes but…is that a face?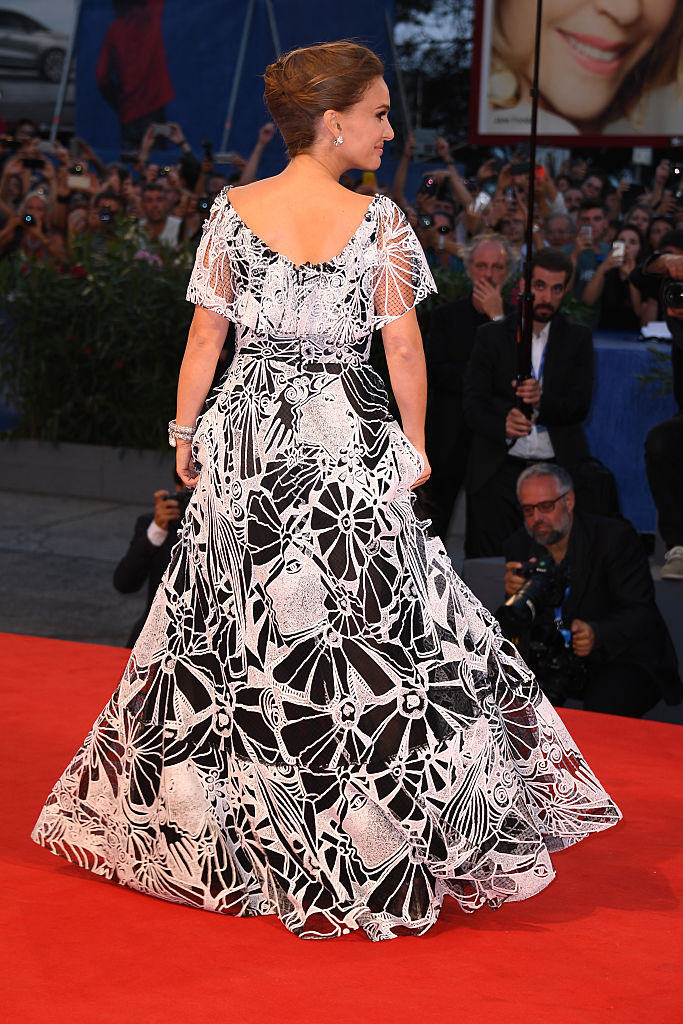 Yes! On second glance, there are faces! The Cubist-inspired print definitely plays into the drama of piece.
But the real show-stopper is the peasant, off-the-shoulder neckline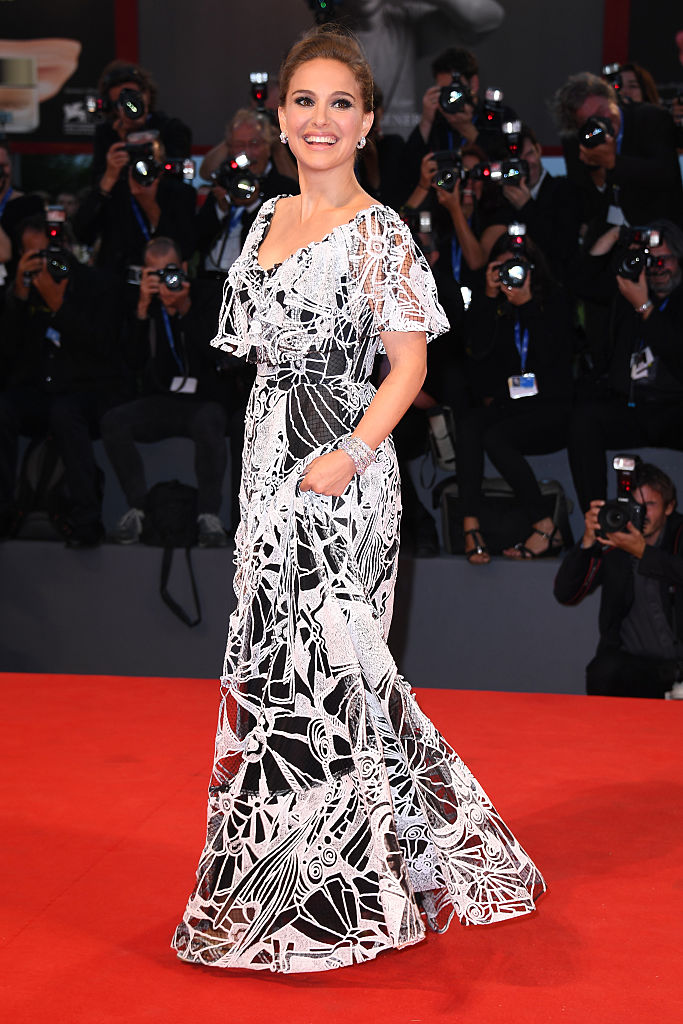 Always current, Natalie took late summer's biggest trend and transformed it into something an art princess would wear.
Natalie also didn't shy away from putting a little icing on this cake.
Check. Out. Her. Jewels.
That's the most beautiful snake we have ever seen! As always, with Natalie, her look is a true eleganza extravaganza!
Almost as exciting as this billowing gown is Natalie's upcoming "Port-man-trayal" (see what we did there?) of First Lady Jacqueline Kennedy Onassis in the biopic Jackie. The film is already getting rave reviews, and Natalie may be a contender for many award season nominations with her "complex and meticulously shaded work" in the movie. Portman co-stars alongside our dream BFF, Greta Gerwig, who plays Jackie's press secretary, Pamela Turnure. The film's wide release is slated sometime this winter.
Ultimately, Natalie is an artist in every respect.