Natalie Portman and husband Benjamin Millepied make rare red carpet duo at the Gotham Awards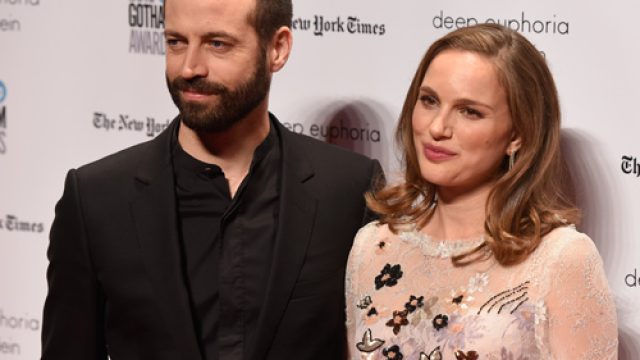 A Tale of Love and Darkness actress, Natalie Portman and husband Benjamin Millepied made a rare appearance at the 2016 Gotham Awards on Monday night and they were dressed to kill.
The 35-year-old actress and her husband usually keep to themselves and keep a low profile, but as they stepped onto the red carpet, all eyes were definitley on them. Perhaps it was because of Portman's growing baby bump — the two are expecting their second child together — or because of their incredible style. Either way they looked amazing.
Although Portman lost the best actress award at the New York City award show, she was a fashion winner in our books.
In fact, her Rodarte dress was to die for with its sequined detailing, ruffled bottom, and sheer, lace sleeves.
Like we said, the floral sequins were impeccable.
Portman's husband didn't look too shabby either.
The choreographer donned a sleek, black suit that gave off a casual, but cool vibe, with the unbuttoned-collar detail.
The happy couple, who already have five-year-old son, Aleph together, couldn't stop smiling at one another as they posed for pictures.
Inside the award show, the two enjoyed each other's company as they looked over the dinner menu.
Don't you just wish you could know what they're talking about?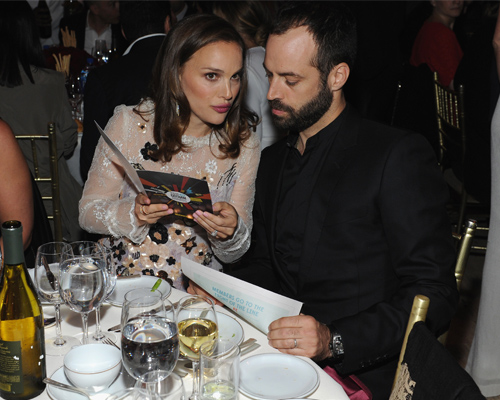 We are just obsessed with these two. They are so in love and their date night was definitely top notch.
Now if only they made more public appearances together, then we could stop freaking out every time they were spotted. Oh wait, that still wouldn't stop us.