Natalie Portman wore an elegant Dior dress with a face on it and we are in love
The beautiful Natalie Portman can do no wrong in our eyes. She's completely spellbinding as she embodies incredible characters onscreen and absolutely stunning on the red carpet.
The pregnant actress recently attended the American Film Institute Festival (aka AFI Fest) for the screening of her incredible upcoming movie, Jackie. She chose to rock Dior, a designer she is obviously a big fan of. And, while her gown was as perfectly couture as we expected, it was also surprisingly playful.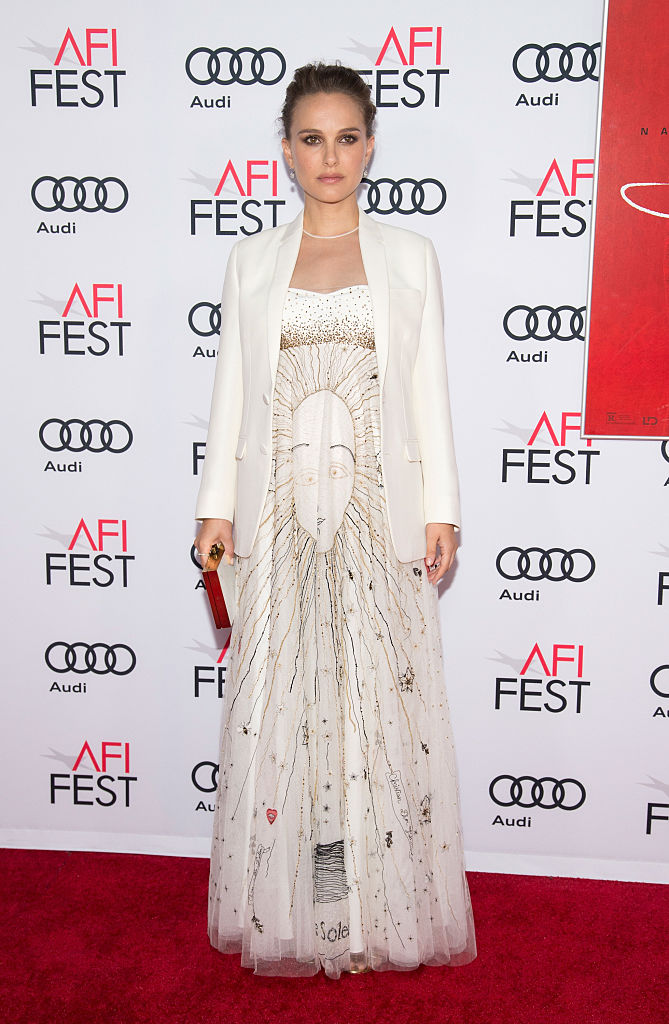 In the center of the design is a large, seemingly hand-drawn face along with a bunch of other little delicate doodles that we are obsessed with.
Around the face are sun-like rays that sprawl into their own fun drawings, making this dress something we legitimately cannot look away from. The more you stare at the intricate details of each beautiful layer, the more you are are in awe of it.
Natalie kept her accessories simple, with just an elegant necklace and classic diamond earrings.
The simple jewelry combined with a white blazer and gold clutch (also etched with drawings) makes this one of the most memorable looks we've ever seen.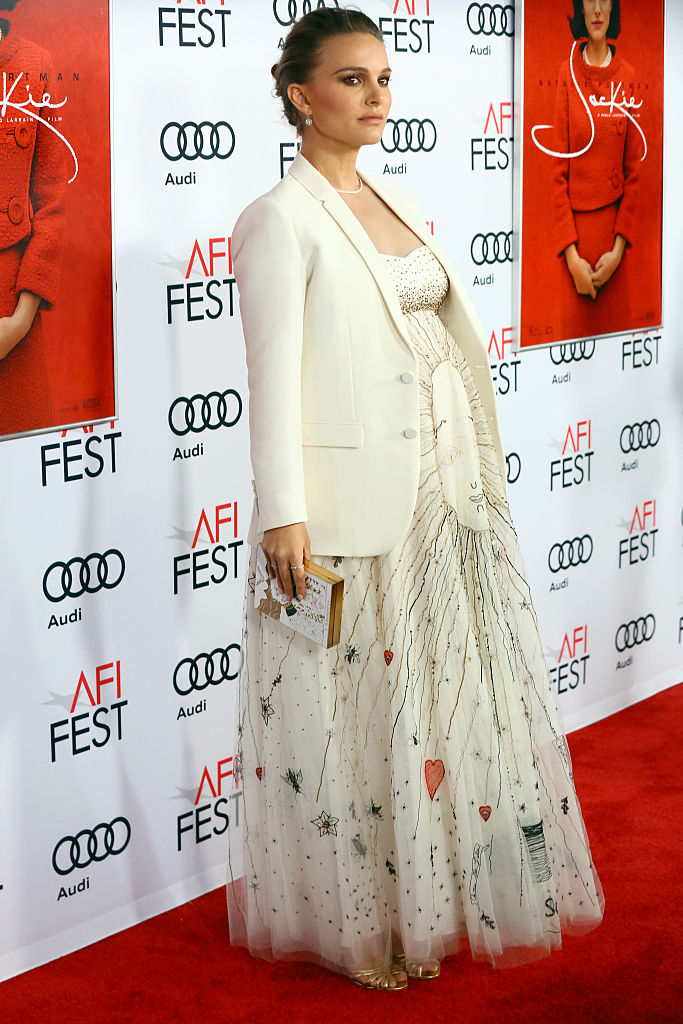 From the sounds of it, Natalie is absolutely breathtaking in Jackie, which is not surprising at all.
Unfortunately, we have to wait until December 2nd when the film premieres to see her shine in it.
There's already talk of Natalie being nominated for an Academy Award for this role. We are all about this nomination since it would be well-deserved recognition for this talented woman ~and~ an excuse to adore all her Awards Season style choices.