Natalie Portman looks like a modern go-go dancer in this floral two-piece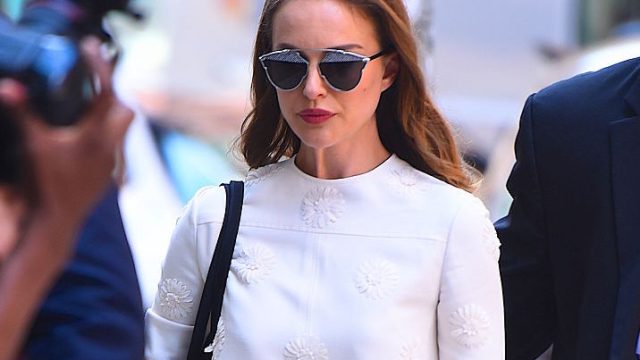 Every day, it seems that at least one celeb out there is making us use the phrase "blast from the past." Today alone, both Gina Rodriguez and Elle Fanning brought us back to the '70s and the early 2000s, respectively, with their retro looks.
Next up we have Natalie Portman, who was seen paying homage to '60s mod icons when walking around SoHo today: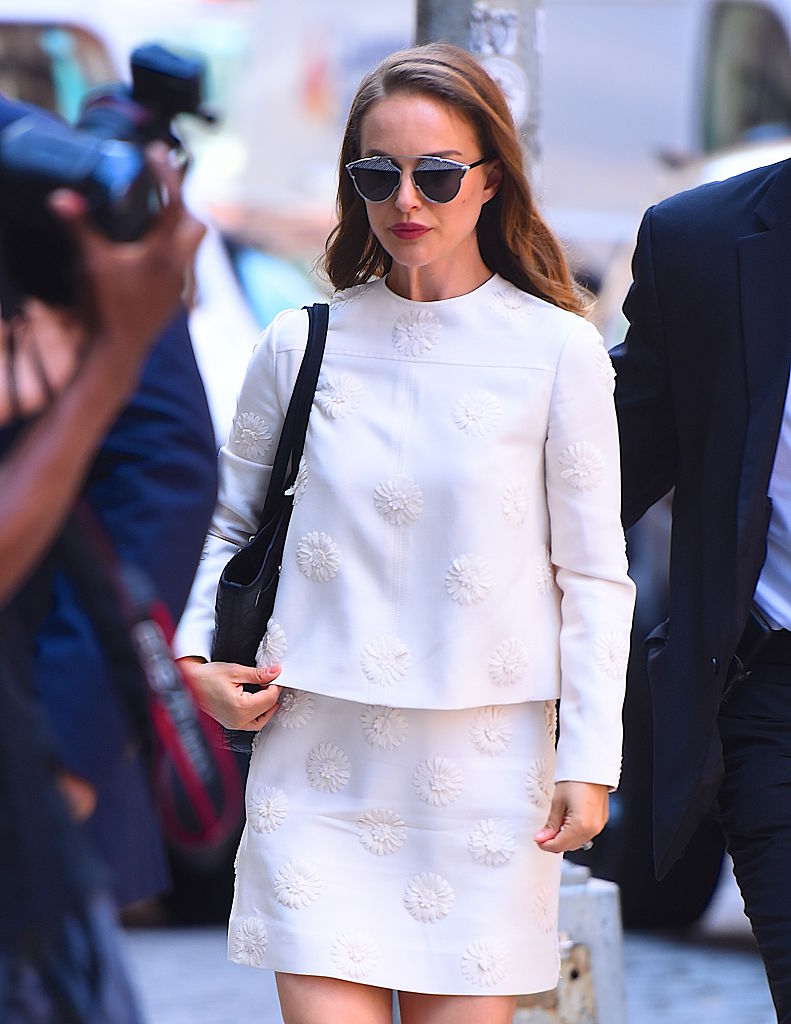 Natalie's two-piece – which is covered in textured, white daisies – has the cut of an outfit that could easily be fashionable during the '60s. We're mainly talking about the fact that the actress' top starts off tight at the top, but then gets roomier toward the bottom as it falls to cover the top of her mid thigh-length skirt.
Plus, there are Natalie's quirky black-and-silver glasses, which are paired with a deep, berry pink lip: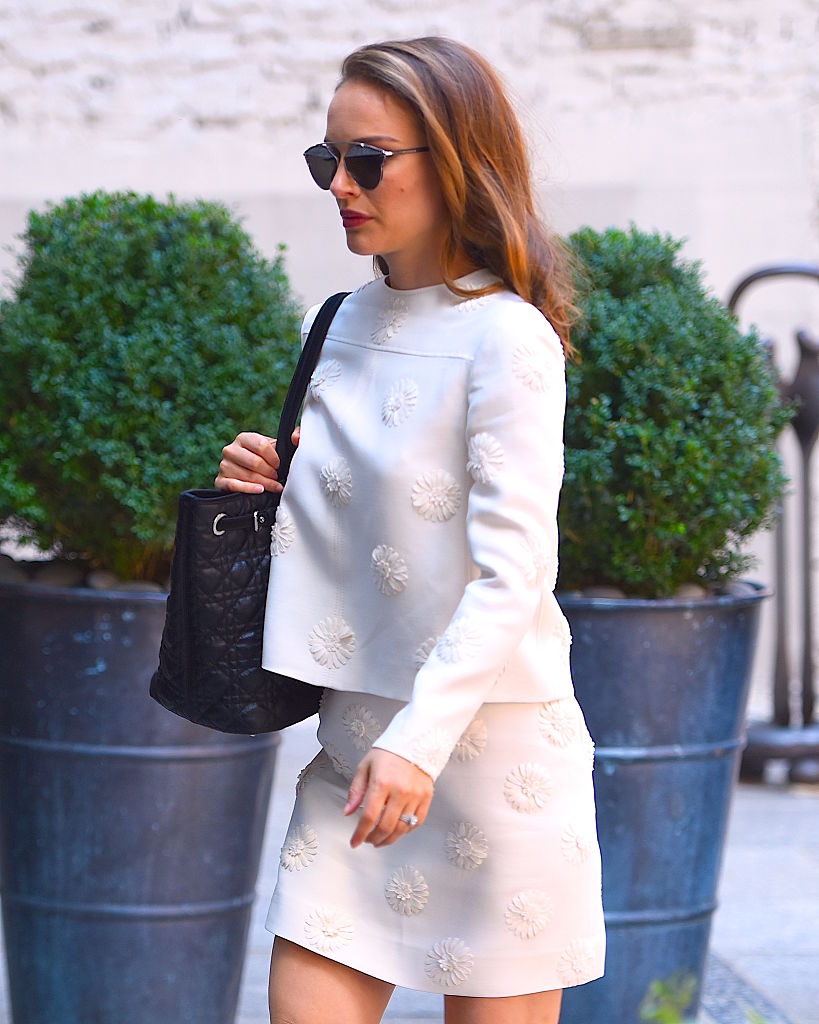 As for the shoes Natalie chose, she went with a modern twist in her lacy, pointy-toed stilettos: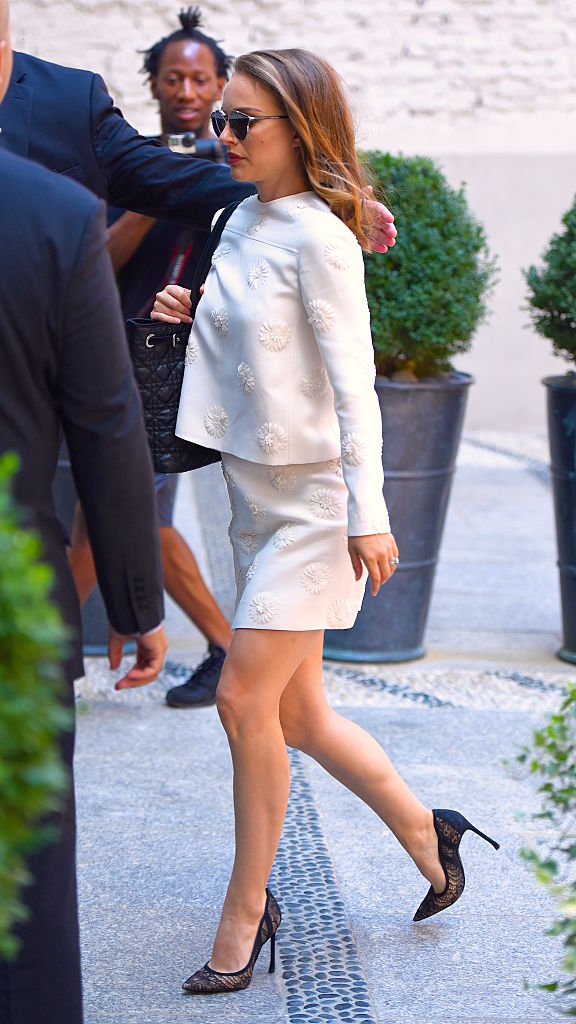 If anyone could bring mod back in full-force (while inspiring all of our future fashion choices, of course), it's definitely Natalie Portman.