Natalie Morales came out as queer and we totally have her back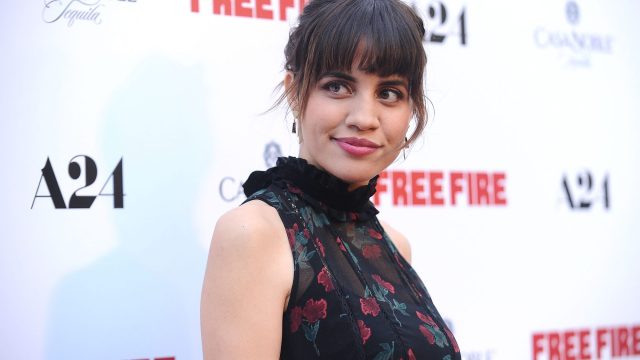 Yesterday was the last day of Pride Month. Pride Month is a glorious month of rainbow-themed everything that celebrates the lives of LGBTQ people around the world. For actress Natalie Morales, yesterday was also an important day.
In the piece, Morales writes that she has shied away from fame and the difficulties of being recognizable, but she's putting those fears aside in order to speak up for the LGBTQ community. Despite all of the progress in the U.S. with LGBTQ freedoms, violence is still a common threat for LGBTQ people, especially transgender people of color.
Morales was raised Catholic, and she didn't realize her attraction to women until she was in high school. She recounted her first relationship with a woman as a teen — and the devastating breakup after Morales wanted to keep the situation a secret.
Morales grew up hearing the harmful rhetoric that many LGBTQ people hear as children.
"I was ashamed and I thought I was dirty. I knew that the church said it was wrong and that God said it was wrong (even though I couldn't exactly figure out why, if it wasn't hurting anyone)."
But now, she is comfortable with who she is.
"I don't like labeling myself, or anyone else. But if it's easier for you to understand me, what I'm saying is that I'm queer. What queer means to me is just simply that I'm not straight. That's all. It's not scary, even though that word used to be really, really scary to me."
People on Twitter (including some fellow celebs) are showing Morales an outpouring of support.
Morales ended her essay with some super positive advice.
"You are exactly what you are supposed to be, because nothing is supposed to be anything except for what it is, even if not everyone understands that. You are an essential part of the world just as you were created, and I want to see you. The real you."
Congratulations, Natalie! You're helping to make Pride happen all year long.