A Nasty Gal ad was pulled in the U.K. for featuring an "unhealthily underweight" model—but the company actually clapped back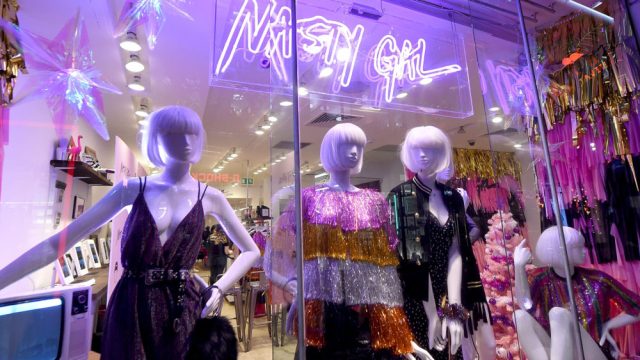 A Nasty Gal ad was pulled in the U.K. for featuring an "unhealthily underweight" model, and Nasty Gal actually clapped back. When the swimsuit ad aired across the pond, the Advertising Standards Authority (ASA)—which regulates advertising in the U.K.—said they received at least 22 complaints about the thin model in the ad.
In the ad, the model golfs, swims, and plays tennis in a series of bathing suits, and according to the ASA, "there were specific scenes which, because of her poses, drew attention to her slimness," including a scene that "placed focus on her chest where her rib cage was visible and appeared prominent." The ASA bans all ads that show "unhealthily underweight" models; in this case, the group advised Nasty Gal to pull the ad, which the company did. However, Nasty Gal defended the model, saying she has an "athletic build."
https://www.youtube.com/watch?v=NnAVomOOX_4?start=30&feature=oembed
"At Nasty Gal we want to do all we can to use our voice to promote body positivity and diversity," the brand said in a statement (via Yahoo). "We have worked with the model in this ad many times and she is represented by one of the world's leading agencies, whose key priority is the health of their models. Her athletic build is in accordance with the NHS guidelines for a healthy adult woman.
Nasty Gal said the model is 5'8″ and weighs 135 pounds, which falls under the "healthy" category according to the body mass index (BMI).
In recent years, the ASA has banned a Yves Saint Laurent and a Gucci campaign for also featuring "unhealthily thin" models. The U.S. does not have an independent governing body cracking down on advertisements like the ASA, but perhaps if we did, we'd lose the dozens of head-scratching and WTF ads that depict women's bodies in unsafe ways but still somehow make it to air every year.