Today in awesome: NASA renamed an entire facility for Katherine Johnson, the woman who inspired Hidden Figures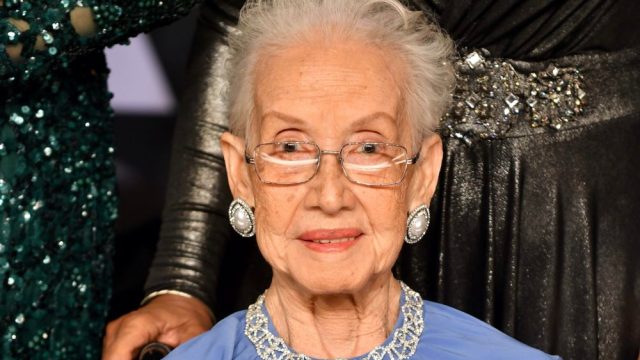 Hidden Figures became an instant classic when it hit theaters in 2016—largely because of its empowering portrayal of the often-overlooked black female mathematicians who worked for NASA during the 1960s. Now, NASA has honored Katherine Johnson, one of the real women depicted in the movie, by renaming an entire facility after her. HuffPost reports that on Friday, February 22nd, NASA officially renamed its Independent Verification and Validation Facility as the Katherine Johnson Independent Verification and Validation Facility. According to a press release from NASA, the center is located in Johnson's home state, West Virginia, in the town of Fairmont.
"I am thrilled we are honoring Katherine Johnson in this way as she is a true American icon who overcame incredible obstacles and inspired so many," NASA Administrator Jim Bridenstine said in the release. "It's a fitting tribute to name the facility that carries on her legacy of mission-critical computations in her honor."
The release notes that the facility works to ensure that the software used on NASA missions functions correctly. Its rechristening was the result of a bill that Congress passed in December, and which President Donald Trump then signed into law. HuffPost notes that West Virginia Senator Shelley Moore Capito advocated for the bill, and on Friday, February 22nd, she celebrated the news.
The New York Times notes that Johnson celebrated her 100th birthday in August 2018. President Barack Obama awarded her the Presidential Medal of Freedom in 2015, and, according to the NASA press release, in 2017 another NASA research facility was renamed in her honor. Johnson's official NASA bio states that  she double-checked calculations before astronaut John Glenn orbited the earth in 1962. She retired from NASA after 33 years, and during her career, she worked on the Space Shuttle and on calculations to help synch Project Apollo's Lunar Lander with the Command and Service Module, which orbited the moon. She was portrayed by Taraji P. Henson in Hidden Figures.
It's beyond awesome to see Johnson getting the credit—and honors—she deserves. Thank you, NASA, for (finally) taking action on this one.