NASA canceled its first all-women spacewalk for this frustrating reason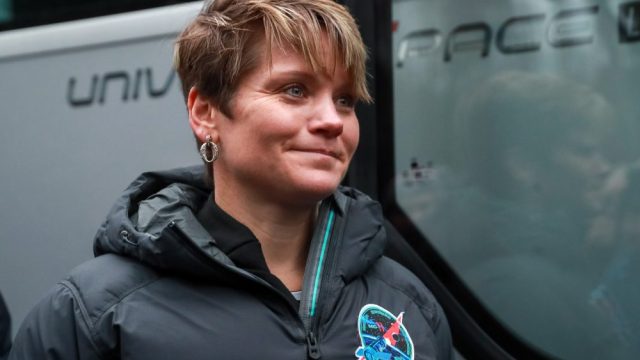 When we first learned that NASA was preparing for its first-ever all-female spacewalk, the news seemed like a welcome step toward gender equality. Unfortunately, just days before the spacewalk was scheduled to take place, NASA canceled it. The Guardian reports that NASA announced the change in schedule on the evening of March 25th. The reason for the sudden cancellation? One of the astronauts who was supposed to go on the spacewalk, Anne McClain, discovered there wasn't a spacesuit in her size.
NASA spokesperson Stephanie Schierholz tweeted on the 25th that NASA had two medium-sized spacesuit tops on the International Space Station, but only one was ready for use by March 29th, when the spacewalk is set to take place. Originally, McClain thought that she would be able to perform her duties in a large, but according to a press release from the agency, during her first spacewalk, she realized that she needed a medium. As a result, McClain will sit out this one while astronauts Christina Koch and Nick Hague go on the excursion instead. McClain will still get to do another spacewalk—but it won't be until April 8th, and it won't consist of an all-female team. It's not clear if there will be another all-women spacewalk any time soon.
https://twitter.com/udfredirect/status/1110356416999706624
Spacesuit fit is a matter of safety, so it's more than understandable that McClain made this decision. However, it's still frustrating to know that there was only one suit available that would fit the average female astronaut (when there are presumably multiple suits that would fit the average male).
And this is nothing new. As author Caroline Criado-Perez pointed out in The Guardian, women frequently deal with safety gear and equipment designed for the male body.We're disappointed that this is what prevented a history-making space mission from happening, and we hope another all-women spacewalk is scheduled soon.