NARS' new Powermatte Lip Pigments are a tribute to classic rock songs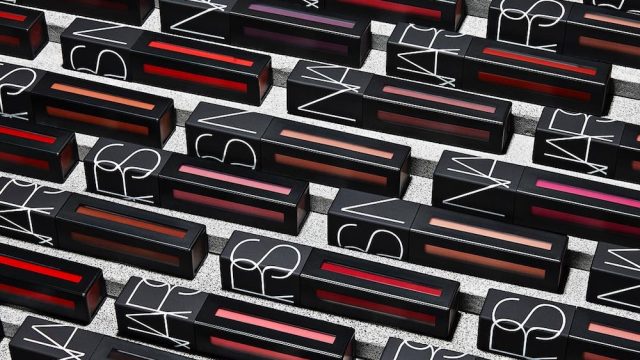 When the news of an impending NARS liquid lipstick collection, called Powermatte Lip Pigments, set beauty lovers everywhere aflame, we've been anxiously counting down the seconds til we can get our hands on the collection. It looks like you can now get it early thanks to the Sephora app, so if you're one of the lucky ones who have it you need to head on over there and treat yo'self.
Those of us who love all things matte liquid lipstick are going to need to check this line out because it looks like the revolutionary formula is a total game-changer. We're always looking for ways to switch up our look with reliable products, and these are a total dream. Not to mention, the shade names are an ode to classic rock songs, something NARS has done in the past with their secret shout-out to Prince songs for their Velvet Matte Lips.
While the NARS Powermatte Lip Pigment collection is available early on the Sephora app, you won't have to wait much longer for the wider release.
They'll be available tomorrow, July 6th, in NARS boutiques and on their site, and in-store as well as online at Sephora on July 13th.
The shade range in the line is pretty incredible, with nudes, pinks, reds, and berries galore.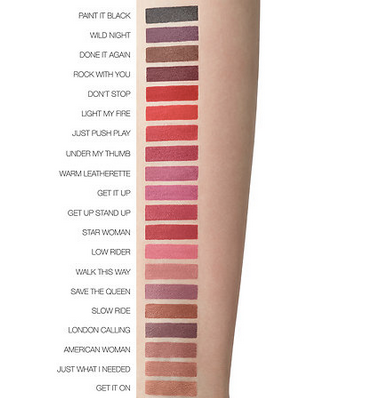 There's a perfect shade for every skin tone. With nudes including: Get It on, American Woman, and Slow Ride. Pink shades including: Walk This Way, Get Up Stand Up, and Give It Up. Red hues include: Light My Fire, Don't Stop, and Starwoman. And Berry shades including: Save The Queen, Warm Leatherette, and Under My Thumb.
The NARS Powermatte Lip Pigment collection is formulated to be weightless, ultra-flexible and long-lasting.
What makes Powermatte Lip Pigments purportedly different from your traditional liquid lipstick is that it's far more lightweight and gel-like than other formulas. It's got intense matte color saturation that applies like ink on your lips and dries down instantly, which also makes it easier to layer and re-apply.
If you've got the Sephora app, then, by all means, please avail yourself of these stunning new Lip Pigments. They're positively divine and will leave your lips looking sweet as candy all summer long. And for the rest of us, not much longer to wait now.