Nars is coming out with a collection inspired by *this* artist from the Surrealist movement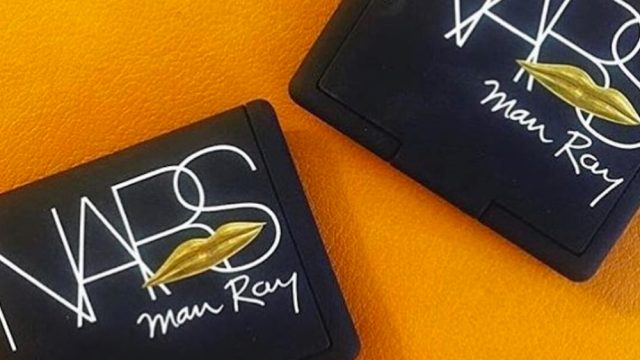 As if there aren't enough reasons to absolutely adore all things NARS, their art collaborations are some of the most inspiring and gorgeous in the beauty world. In the past, they've released collections inspired by such artists as Guy Bourdin, Andy Warhol, and Sarah Moon. Now, NARS is taking inspiration from the work of iconic artist Man Ray.
For those not familiar with Man Ray's work, he was an American painter and photographer who spent most of his career in France during the Jazz Age in Paris. He rubbed elbows with Hemingway, Zelda Fitzgerald, and Picasso, to name just a few of his luminous contemporaries.
The NARS x Man Ray collection will be available this coming fall as part of NARS' 2017 holiday collection.
We can expect elegant, high-quality products inspired by Man Ray's aesthetic.
Man Ray was a member of the Dadaist and Surrealist movements, and we expect that the makeup will reflect the whimsical, avant-garde aesthetic of the time.
NARS has a special way of picking interesting, classy, timeless artists whose work is still relevant — and Man Ray definitely fits that bill.
https://www.instagram.com/p/BVzVqJolMVG
We can't wait to get a look at the actual products in the collection.
Until then, get yourself to the nearest modern art museum so you can see Man Ray's work for yourself. It's truly moving and affecting art that was very controversial during its time. And don't you just love picturing him swanning about Paris in the '20s with some of our greatest artistic figures? It's so dreamy and romantic — and we have a feeling this collection will be as well.